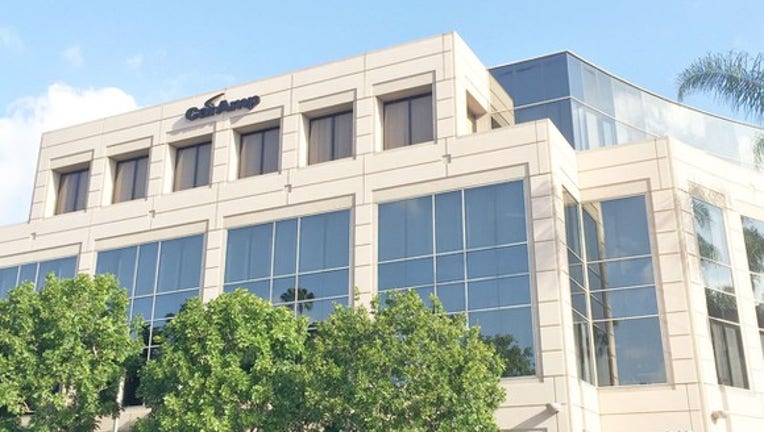 Shares of CalAmp Corp.(NASDAQ: CAMP) were down around 7% in Wednesday's after-hours trading after the machine-to-machine communications specialistreleased slightly weaker-than-expected fiscal third-quarter 2017 results. But that doesn't mean investors should be disappointed.
Before we get there, let's take a closer look at CalAmp's headline numbers.
Image source: CALAMP CORP.
CalAmp results: The raw numbers
DATA SOURCE: CALAMP CORP.
What happened with CalAmp this quarter?
On an adjusted basis -- which excludes items such as stock-based compensation and acquisition expenses -- net income declined 33.3%, to $11.4 million, or $0.21 per diluted share.
Quarterly adjusted earnings before interest, taxes, depreciation, and amortization (EBITDA) declined 22.3%, to $10 million, while the adjusted EBITDA margin fell to 11.9% from 17.2% in last year's fiscal Q3.
For perspective, CalAmp's guidance called forrevenue of $81 million to $87 million, adjusted EBITDA of $11 million to $14 million, andadjusted net income per share of $0.24 to $0.30.
This quarter included slightly lower-than-anticipated revenue from LoJack products and services, as expected orders from two large international licensees were received late in the quarter and couldn't be fulfilled or recognized until early in the current (fiscal fourth) quarter.
Wireless datacom segment sales grew 33.6% year over year, representing all of CalAmp's revenue this quarter.
The satellite segment ceased operations at the end of last quarter, as expected, so no satellite revenue was recognized this quarter, compared with $11.8 million in satellite sales in the same year-ago period.
Revenue from international customers was 28.5% of consolidated sales, a new company record.
Fleet and connected car device revenue also climbed to a new company record.
Quarterly cash from operations was $0.5 million during the quarter.
As of Nov. 30, cash and equivalents were $101 million, and total debt was $145 million. The latter represents the carrying amount of CalAmp's 1.625% convertible notes in the face amount of $172.5 million.
CalAmp repurchased approximately 975,000 shares of common stock for $13.5 million during the quarter, leaving $3.1 million remaining under its repurchase authorization.
What management had to say
CalAmp CEO Michael Burdiek offered an update to the tough macro conditionsthat were holding back the company's growth three months ago:
Looking forward
For the fiscal fourth quarter ending Feb. 28, 2017, CalAmp expects revenue of $84 million to $89 million, up from $70.8 million in the same year-ago period.On the bottom line, CalAmp expects that will translate to quarterly adjusted EBITDA of $11 million to $15 million, GAAP net income per share of $0.05 to $0.09, andadjusted net income per share of $0.25 to $0.31.
By contrast -- and though we don't usually pay close attention to Wall Street's near-term demands -- the midpoints of both CalAmp's revenue and earnings guidance were slightly above analysts' consensus estimates, which called for fiscal Q4 revenue of $85.7 million, and adjusted net income of $0.27 per share.
Of course, investors should also note that the late LoJack orders bolstered this guidance while simultaneously holding back CalAmp's consolidated fiscal Q3 results. If anything, apart from that unconcerning lumpiness in orders, this was a decidedly in-line report punctuated by improving market conditions for CalAmp. So in these early stages of CalAmp's long-term growth story, I think investors should be more than content with where it stands.
10 stocks we like better than CalAmp When investing geniuses David and Tom Gardner have a stock tip, it can pay to listen. After all, the newsletter they have run for over a decade, Motley Fool Stock Advisor, has tripled the market.*
David and Tom just revealed what they believe are the 10 best stocks for investors to buy right now... and CalAmp wasn't one of them! That's right -- they think these 10 stocks are even better buys.
Click here to learn about these picks!
*Stock Advisor returns as of Nov. 7, 2016
Steve Symington has no position in any stocks mentioned. The Motley Fool recommends CalAmp. Try any of our Foolish newsletter services free for 30 days. We Fools may not all hold the same opinions, but we all believe that considering a diverse range of insights makes us better investors. The Motley Fool has a disclosure policy.