CalAmp Corp. Loses Its (Satellite) Signal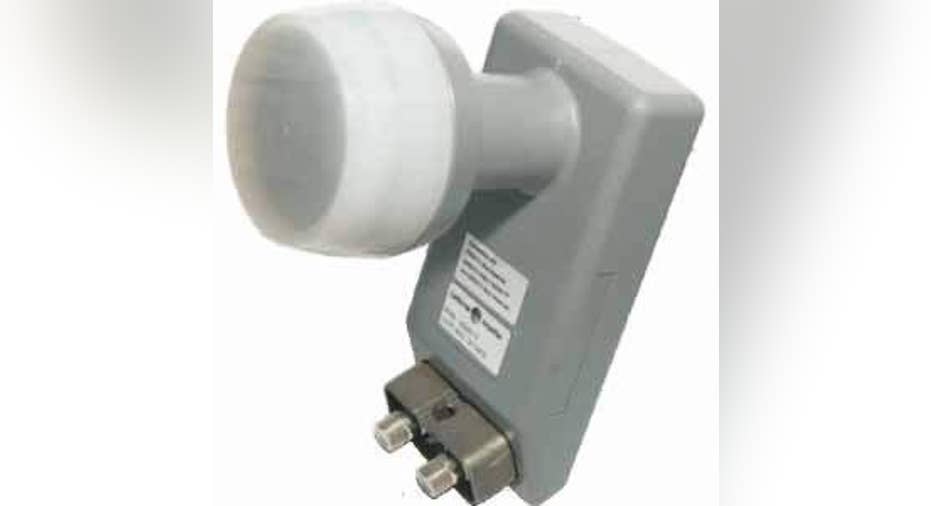 Image source: CALAMP CORP.
CalAmp Corp.released fiscal fourth-quarter 2016 results Tuesday after the market close, and shares plunged more than 10% in after-hours trading despite the company's move to pre-announce select figures last month.
But before we get to the reasons why, let's take a closer look at what the machine-to-machine communications company achieved in its latest quarter:
CalAmp results: The raw numbers
| Metric | Fiscal Q4 2016 Actuals | Fiscal Q4 2015 Actuals | Growth (YOY) |
| --- | --- | --- | --- |
| Revenue | $70.8 million | $69.2 million | 1.3% |
| GAAP net income | $5.5 million | $6.5 million | (15.4%) |
| GAAP earnings per share | $0.15 | $0.18 | (16.7%) |
YOY: YEAR OVER YEAR. DATA SOURCE: CALAMP CORP.
What happened with CalAmp this quarter?
Revenue was driven by a 2.6% decline in Wireless Datacom segment sales, to $58.9 million, and a 36.8% increase in satellite revenue, to $11.9 million.
On an adjusted basis -- which excludes items like stock-based compensation and acquisition expenses -- net income rose 1.6% year over year, to $11.74 million, and remained flat on a per-share basis at $0.32.
That means these results are roughly in line with last month's pre-announcement, which called for revenue of $71 million and adjusted earnings of $0.32 per share.
Quarterly adjusted earnings before interest, taxes, depreciation, and amortization (EBITDA) rose 11% year over year, to $13.7 million, good for a new company-record adjusted EBITDA margin of 19.3%.
As CalAmp also announced last month, it completed its $109 million acquisition (net of cash) of vehicle recovery specialist LoJack through a short-form merger between LoJack and CalAmp subsidiary Lexus Acquisition Sub, with LoJack "surviving" the merger.
That move should nicely complement CalAmp's previous seed investment in SmartDriverClub, as well as last year's acquisition of vehicle telematics software company Crashboxx.
Cash from operations totaled $9.5 million during the quarter, and $47.4 million for the full fiscal year.
As of Feb. 29, cash and equivalents were $228 million, against total debt of $172.5 million (the face amount of CalAmp's 1.625% convertible notes).
Subsequent to the end of the fiscal year -- and this explains CalAmp's plunge today -- direct broadcast satellite customer EchoStar informed CalAmp that it will discontinue purchases from CalAmp at the end of the current product demand forecast, extending through August. This decision was primarily made as EchoStar consolidates its supplier base, given reduced demand for products CalAmp supplies. Because EchoStar is responsible for essentially all revenue of CalAmp's satellite segment, CalAmp expects this portion of operations to be discontinued in fiscal 2017.
CalAmp "does not believe that the loss of EchoStar as a customer will have a material adverse effect on its overall business."
What management had to sayCalAmp CEO Michael Burdiek stated:
Looking forwardFor the current quarter, CalAmp anticipates revenue of $77 million to $85 million -- up from $64.4 million in the same year-ago period. That includes an expected decline in revenue from Caterpillar to a "more normalized quarterly level" of $7 million to $8 million, and a $2 million sequential decline in revenue from CalAmp's primary solar OEM customer. That said, demand from this solar customer should rebound through the remainder of the year. On the bottom line, this should translate to quarterly adjusted net income from continuing operations of $0.18 to $0.24 per diluted share and adjusted EBITDA of $10 million to $13 million.
CalAmp expects to discontinue its satellite operations in fiscal 2017. Image source: CalAmp.
For the full fiscal year 2017 -- and noting that the satellite segment will be treated as "discontinued operations" -- CalAmp expects revenue from continuing operations of $375 million to $400 million and adjusted net income per share of $1.15 to $1.35. For perspective, revenue last year, excluding contributions from the satellite segment in fiscal 2016, would have been $241 million, and adjusted net income would have been $0.96 per diluted share.
Of course, it's hard to blame investors for being disappointed by the abrupt loss of CalAmp's satellite segment revenue stream. Though satellite wasn't considered a growth opportunity for CalAmp -- management has, after all, downplayed its importance over the past year,describing itas a roughly $40 million-a-year business, "but not quite that predictable" -- with each passing quarter, the company also regularly lauded satellite's "meaningful contributions" to CalAmp's bottom-line profits and operating cash flow.
Nonetheless, it's also easy to see why CalAmp doesn't believe discontinuing satellite will materially affect its business, especially from a long-term perspective as it continues to grow its core Wireless Datacom segment at a torrid pace.
So in the end, I'm not surprised to see CalAmp stock trading lower right now. But I agree that the company will be just find over the long term, considering CalAmp can now hone its focus on its most promising growth opportunities.
The article CalAmp Corp. Loses Its (Satellite) Signal originally appeared on Fool.com.
Steve Symington has no position in any stocks mentioned. The Motley Fool recommends CalAmp. Try any of our Foolish newsletter services free for 30 days. We Fools may not all hold the same opinions, but we all believe that considering a diverse range of insights makes us better investors. The Motley Fool has a disclosure policy.
Copyright 1995 - 2016 The Motley Fool, LLC. All rights reserved. The Motley Fool has a disclosure policy.