Caesars strikes deal to end main unit's bankruptcy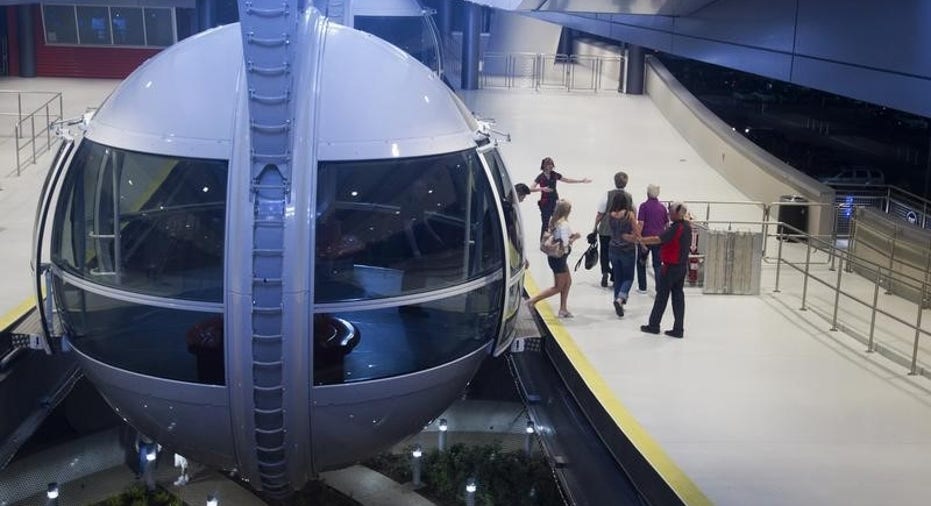 Caesars Entertainment Corp has struck a deal with most of its operating unit's creditors, resolving billions of dollars in legal claims and paving the subsidiary's way out of a costly bankruptcy, the casino company said on Tuesday.
The Las Vegas-based company's main operating unit, Caesars Entertainment Operating Co Inc, filed for bankruptcy in January 2015. Creditors have said the private equity-backed parent looted the operating unit of its best assets and left it with $18 billion of unsustainable debt.
Under the agreement, which still needs approval from the U.S Bankruptcy Court in Chicago, first-lien bank lenders will recover roughly 115 cents on the dollar, about 1 cent less than previously agreed upon. First-lien noteholders will still recover about 109 cents on the dollar.
Junior creditors, who had cited legal claims against Caesars worth up to $12.6 billion, will receive about 66 cents on the dollar, up from 27 cents under a previous plan, in part because they will get a larger equity holding in the new group to be formed through the merger of the parent company and another subsidiary, Caesars Acquisition Co.
Shares of Caesars were down 14.4 percent at $8.10 in morning trading. The stock had risen about 45 percent since the company unveiled its latest settlement offer on Wednesday. Caesars Acquisition fell 4.8 percent to $12.23.
The bankruptcy case has spun a bitter web of litigation against Caesars and its private equity owners, Apollo Global Management and TPG Capital Management [TPG.UL]. The owners formed Caesars through a $30 billion leveraged buyout of Harrah's in 2008, just before a U.S. economic downturn.
Months of settlement talks between the parties finally made progress last week after Caesars offered a sweetened $5 billion settlement to the operating unit's hold-out creditors, led by hedge funds Appaloosa Management, Oaktree Capital Management and Centerbridge Partners.
The offer followed an order by the judge overseeing the bankruptcy case in Chicago for Caesars directors such as billionaire investors Marc Rowan of Apollo and David Bonderman of TPG to contribute personally to the reorganization in exchange for releases from fraud allegations.
(Reporting by Subrat Patnaik in Bengaluru and Tracy Rucinski in Chicago; Editing by Savio D'Souza and Lisa Von Ahn)