Caesars Entertainment Corp Careens Closer to Bankruptcy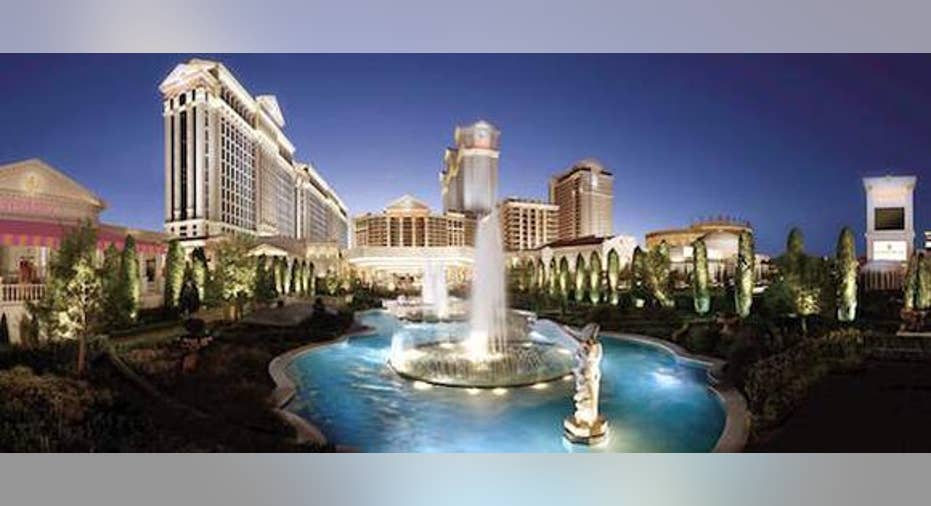 Image source: Caesars Entertainment.
The ongoing saga of Caesars Entertainment Corp's confusing asset shuffling and bankruptcy took another turn on Wednesday, and this time the company as a whole took a step closer to bankruptcy. When Caesars Entertainment split itself into multiple pieces, creating Caesars Entertainment Operating Company (CEOC), Caesars Entertainment Resort Properties, and Caesars Growth Partners, the last of which is partly owned by Caesars Acquisition Company , it essentially created a "good Caesars" and a "bad Caesars".
From the moment the new structure was announced it seemed fishy. Why would a healthy company create multiple subsidiaries, and why would they put the best assets in one company and the worst assets and large debt load with another company? The strategy was clear: if Caesars Entertainment Operating Company were to file for bankruptcy, it would leave value for private equity owners in Caesars Entertainment and Caesars Acquisition Company.
When Caesars Entertainment Operating Company did file for bankruptcy, debt holders were quick to file their own lawsuit, claiming that the asset transfers made in previous years to multiple subsidiaries was illegal. Finally, a bankruptcy examiner has largely agreed with creditors, and that could add up to $5.1 billion in legal claims to the bankrupt operating unit. That would, more than likely, drag Caesars Entertainment itself into bankruptcy.
What the examiner's report said This statement is from the introduction of the examiner's report, and it sums up the report well:
The author goes on to state that Caesars Entertainment (CEC) transferred assets, in part, to gain an upper hand in future restructuring negotiations. Considering the fact that Caesars Entertainment has tried to push a restructuring agreement that left junior creditors with nearly nothing, that seems to be the case.
What does this mean for Caesars Entertainment? Since 2012, I've been writing that Caesars Entertainment's future points to bankruptcy. After the transfer of assets to new subsidiaries and the IPO of Caesars Acquisition Company, the situation was complicated -- but it's impossible to overlook over $20 billion in debt and declining cash flow.
The examiner's report shows a glimpse into what the court thinks about these transfers and the liability toward debt holders now held at Caesars Entertainment's parent level. Bankruptcy by the company as a whole may still be avoided, but it isn't a bet I would be willing to make.
The article Caesars Entertainment Corp Careens Closer to Bankruptcy originally appeared on Fool.com.
Travis Hoium has no position in any stocks mentioned. The Motley Fool is short Caesars Entertainment. Try any of our Foolish newsletter services free for 30 days. We Fools may not all hold the same opinions, but we all believe that considering a diverse range of insights makes us better investors. The Motley Fool has a disclosure policy.
Copyright 1995 - 2016 The Motley Fool, LLC. All rights reserved. The Motley Fool has a disclosure policy.