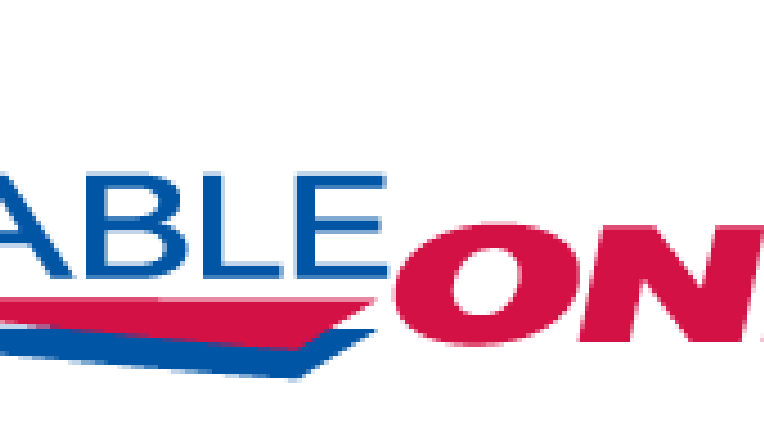 Image source: Cable One.
Cable One , a provider of video, Internet, and voice services to residential and business customers in 19 states, reported its fourth quarter earnings after the market close on March 2. The company's residential data and business services segments grew rapidly, offsetting fairly substantial declines in the number of customers paying for voice and video services. Here's what investors need to know about the results.
The raw numbers
| | Q4 2015 | Q4 2014 | YOY Growth |
| --- | --- | --- | --- |
| Sales | $203.4 million | $201.5 million | 1% |
| Net Income | $26.1 million | $26.9 million | (3%) |
| Earnings Per Share | $4.44 | $4.60 | (3.5%) |
Data source: Cable One Q4 earnings report.
What happened with Cable One this quarter?Here's how Cable One fared during the period:
Business services revenue rose 13.5% year over year to $23.3 million.
Residential data revenue rose 14.2% year over year to $77.9 million.
Business services and residential data now account for 49.7% of the top line.
Total residential customers declined 4.1% year-over-year to 617,220, while business customers rose 10.9% year over year to 47,384.
Residential video, still the largest source of revenue for Cable One, slumped 8.2% year over year to $77.95 million.
Cable One generated free cash flow of $35.3 million during the quarter, up 11% year over year.
Adjusted EBITDA rose 12.7% year over year to $88 million. Excluding the positive impact of certain insurance-related benefits, adjusted EBITDA increased by 9.7%.
What management had to sayIn Cable One's earnings press release, CEO Tom Might stated: "We are very pleased with our financial results for the fourth quarter and full year, which were primarily driven by higher HSD and business services revenues, combined with continued cash flow and margin expansion." Residential data and business services are the only portions of Cable One that are growing, and their strong performance helped counteract weakness in other areas. HSD stands for high speed data.
Might continued:
Looking forwardCable One continued its transition away from video and voice services toward high-speed data and business services during the fourth quarter. This year, it is rolling out its gigabit service, GigaONE, to its residential customers, a move that could help the company continue to grow its residential data segment going forward. Cable One investors should also expect continued growth from business services in the coming quarters.
The article Cable One Inc Grows Revenue as Shift to Data and Business Services Continues originally appeared on Fool.com.
Timothy Green has no position in any stocks mentioned. The Motley Fool owns shares of and recommends Cable One. Try any of our Foolish newsletter services free for 30 days. We Fools may not all hold the same opinions, but we all believe that considering a diverse range of insights makes us better investors. The Motley Fool has a disclosure policy.
Copyright 1995 - 2016 The Motley Fool, LLC. All rights reserved. The Motley Fool has a disclosure policy.