C.H. Robinson Worldwide Sees Higher Volume, Tighter Margins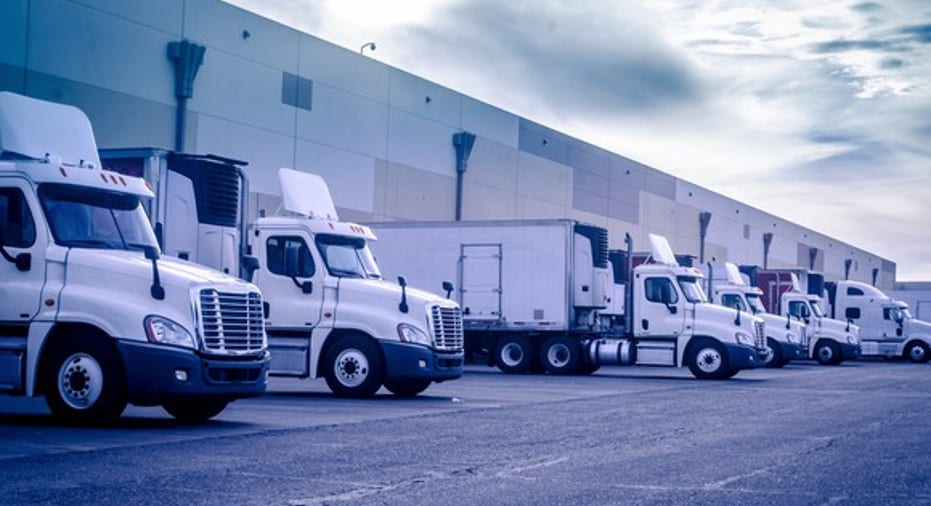 In C.H. Robinson Worldwide's (NASDAQ: CHRW) fourth-quarter 2016 results, reported on Jan. 31, positive volume growth was challenged by margin compression, particularly within the North American truckload market. Below, we'll examine this and other highlights, after first taking a bird's-eye view of the quarter's financial results.
Image source: Getty Images.
C.H. Robinson Worldwide: The raw numbers
Data source: C.H. Robinson Worldwide fourth-quarter 2016 8-K release.
What happened with C.H. Robinson Worldwide this quarter?
Though total revenue increased, net revenue (total revenue less contracted shipment services) declined by 1.6%, to $561 million.
Operating income dropped by nearly 10%, as higher general and administrative expenses also pressured the logistics provider's bottom line.
The company introduced formalized operating segments during the quarter. Traditionally, C.H. Robinson has reported net revenue by line items such as truckload, ocean, air, etc. Beginning with the Q4 2016 report, the company now breaks out results across the following three major segments: NAST (North American Surface Transportation), global forwarding, and Robinson Fresh. The remainder of results are captured in a segment labeled "All other and corporate."
NASTincludes the net-revenue line items of truckload, less-than-truckload (also called "less than load," or LTL), and intermodal transportation. The segment reported net revenue of $363.3 million and operating income of $183.9 million, marking declines of 8.8% and 14.3% respectively against the comparable 2015 quarter. NAST results were most influenced by truckload -- the company's largest single line of business. While truckload volume increased by 10% during the quarter, lower customer pricing resulted in decreased net revenue. The squeezed margins in truckload continued a year-long 2016 trend.
In the global forwarding segment, which includes ocean freight and air freight services, as well as customs brokerage, net revenue grew handsomely, rising 27.5% to $114.1 million. Operating income improved by 31.5% to $24.6 million. Management attributed the success to increased volumes, as well as additional revenue provided by C.H. Robinson's Q3 2016 acquisition of APC Logistics.
Robinson Fresh, the company's third new segment, sources fruits, vegetables, and other perishables, while providing global logistics and transportation for their sale and movement between countries and continents. During the fourth quarter of 2016, Robinson Fresh posted net revenue of $51.7 million, and operating income of $12.9 million, for decreases of 7.9% and 19.2%, respectively, versus Q4 2015. The slump in revenue and profit resulted from lower food-market pricing, and changes in the segment's servicing mix.
What management had to say
During C.H. Robinson's post-earnings conference call with analysts on Feb. 1, CEO John Wiehoff addressed a primary question in the minds of shareholders -- the state of the truckload business at the outset of 2017:
Wiehoff's comments provide for the possibility of some recovery in truckload net revenue during 2017, but his ambiguity is unmistakable -- it's too early to call for a trend reversal just yet.
Looking forward
The organization's CFO, Andy Clarke, may have offered a slightly more optimistic view during the earnings call. Clarke reminded analysts that during the first two quarters of the year, the company is traditionally occupied with responding to customer bids. The CFO revealed management's expectation that carrier costs would rise in 2017, which in turn should lead to firmer customer pricing for C.H. Robinson.
Bid pricing which improves alongside volume would be a positive change from 2016, when the two headed in opposite directions. Looking ahead, then, to first-quarter 2017 results in May, investors should focus on management's initial readings of contract pricing for the year: It will take both price and volume expansion for net revenue to begin to rise again.
10 stocks we like better than C.H. Robinson WorldwideWhen investing geniuses David and Tom Gardner have a stock tip, it can pay to listen. After all, the newsletter they have run for over a decade, Motley Fool Stock Advisor, has tripled the market.*
David and Tom just revealed what they believe are the 10 best stocks for investors to buy right now... and C.H. Robinson Worldwide wasn't one of them! That's right -- they think these 10 stocks are even better buys.
Click here to learn about these picks!
*Stock Advisor returns as of February 6, 2017
Asit Sharma has no position in any stocks mentioned. The Motley Fool recommends C.H. Robinson Worldwide. The Motley Fool has a disclosure policy.