C-130 Hercules Still Top Of the Heap Among Military Aircraft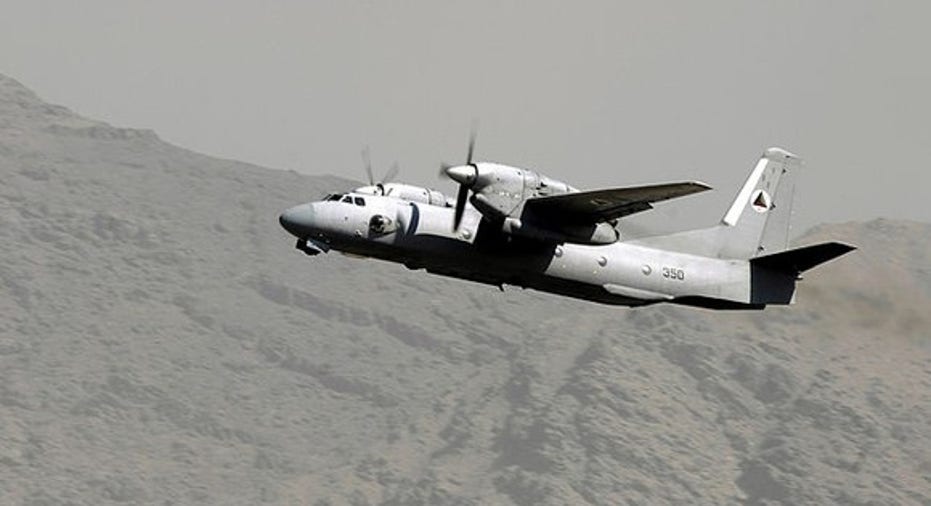 Lockheed Martin's C-130 Hercules isn't a fighter jet -- but sometimes it acts like one. Photo: U.S. Air Force.
Fighter jocks get all the glory.
A couple months back, we introduced you to the 10 most popular fighter jets in the world -- and to the companies that build them, and the stocks that profit from selling them.
Why focus on fighter jets? Mainly because everybody loves to read about them. Heck, everybody loves to go to movies about them. (Remember Tom Cruise, grinning from the cockpit of an F-14 Tomcat in "Top Gun"?)But believe it or not, a company's non-fighter jet products may be more rewarding for investors.
Take the C-130 for example. Since 1954, Lockheed Martin (NYSE: LMT) has built and sold roughly 2,500 C-130 Hercules transports. At an average cost of $30 million per unit over its lifetime, each one generated nearly as much revenue for Lockheed as the $38 million F-14 did for its builder, Northrop Grumman (NYSE: NOC).
And Lockheed has sold three times as manyC-130s as Northrop sold F-14s.
Nor is Lockheed Martin the only company making money selling glorified cargo jets to the military. To find out who else has mastered this trick, read on.
Lockheed Martin C-130 Hercules, List price: $68.1 million
If a picture is worth 1,000 words, then this one tells you everything about just how big a C-130 really is. Photo: Wikimedia Commons.
Starting at the top, Lockheed's C-130 remains hands down the most popular military aircraft (that isn't a fighter jet) on the planet.
According to the latest stats from Flightglobal Insight's "World Air Forces" report (link leads to a free download of the report), 947 of these big birds are flying around the world today -- down only slightly from this timelast year. What's more, between improvements made in the aircraft, and the inexorable march of inflation, BGA-Aeroweb reports that C-130J Super Hercules aircraft sell for more than twice what the aircraft has cost, on average, over its history: $68.1 million -- each.
Lockheed's C-130 leads the world with 22% global market share in military transports, which is more than three times the share of its closest rival.
Textron Beechcraft King Air, List price: $7.7 million
British Royal Air Force Super King Air. Photo: RAF.
Speaking of its closest rival, entering the rankings at No. 2 is the most popular small turboprop transport, Beechcraft's King Air. The Beechcraft (now owned by Textron (NYSE: TXT)) holds a 7% share of the global market for military transports. What's more, as the number of C-130s flying shrank slightly last year, Beechcraft's fleet expanded.
302 King Airs are now in service around the world, up from 295 a year ago.
Boeing C-17 Globemaster III, List price: $225 million
C-17s in flight. That's a lot of airplane -- and Boeing has sold a lot of them. Photo: U.S. Air Force.
Rounding out America's top 3 military transport producers, to the surprise of exactly no one, is Boeing's (NYSE: BA) world-famous C-17. With only 269 planes in service worldwide, the C-17 "Globemaster" actually only masters 6% of the global market. But that number is up by six from last year.
Airbus CN-235, List price: $23 million
Irish Air Force CN-235 in flight. Photo: Wikimedia Commons.
Turning now to America's first serious rival in military aircraft -- that are not fighter jets -- our first challenger is European aerospace champion Airbus (NASDAQOTH: EADSY).
At a list price just one-tenth that of the C-17, Airbus callsits CN235 the world's "lowest cost tactical airlifter." This low cost has helped it win military customers in more than two dozen nations. Together with the larger C295, 261 units of the planes are in service globally, giving this airframe a 6% market share, similar to the C-17's.
Antonov An-26 Curl, List price: $150,000 (on the resale market)
Russian Air Force An-26. Photo: Wikimedia Commons.
Russia's no slouch in the air transport department, and has several contenders in the top 10 list. First up is this An-26. Nearly three decades after it went out of production, 240 "Curls" remain in service (this figure includes the predecessor aircraft, the AN-24 Coke).
Curiously, that's two more aircraft than Flightglobal reported last year, indicating that at least two aircraft, previously defunct, have been returned to service. An-26 models now command 5% market share worldwide.
Ilyushin Il-76, List price: ~$50 million
Iranian Air Force Il-76. Photo: Shahram Sharifi via Wikimedia Commons.
The venerable Ilyushin Il-76 is nearly as popular, and since it's still in production, could one day overtake the An-26 in popularity. The workhorse of the mid-1970s Red Army, 167 Il-76s are still flying today. This gives the Il-76 a 4% global market share.
Antonov An-32 Cline, List price: $12 million
Afghan Army Air Corp An-32. Photo: U.S. Air Force.
Antonov's An-32 "Cline" and An-30 "Clank," (no, they didn't pick these names themselves. NATO did it for them) were developed from the An-26 and An-24, respectively. They're said to be especially useful for their ability to take off in high-altitudeenvironments, such as Afghanistan. Collectively, the aircraft number 140 around the globe, and command a 3% share of the military transports market.
Textron Cessna 208 Caravan, List price: $1.6 million
This Cessna 208 serves in the Brazilian Air Force. Embraer cannot be happy about that. Photo: Brazilian Air Force.
Making its second appearance on this list, Textron offers another popular plane to foreign buyers in the form of its Cessna 208. According to deagel.com, Textron has built more than 2,000 of these planes since production began in 1985, most for civilian use. According to Flightglobal, 128 of them are in service with militaries around the world. Market share: 3%.
Transall Allianz C-160, List price: $7 million(in 1970)
Photo: Julian Herzog via Wikimedia Commons.
Popular in Germany and France, which began building the planes back in the 1960s, 119 Transall C-160s are still flying today and command 3% global market share. The plane is no longer in production, and up until last year, it was thought that the French and Germans would be replacing it with the new Airbus A400M military transport. Instead, the French have begun buying Lockheed's C-130 Hercules.
(No surprise there. I hear it's the world's most popular military transport.)
CASA C212 Aviocar, List price: $4.2 million
Spanish Air Force C212. Photo: Wikimedia Commons.
Rounding out our list of the top 10 is the C-212 Aviocar, originally built by Spain's Construcciones Aeronuticas SA and manufactured today by the Spanish branch of Airbus Military -- and also by Indonesian Aerospace, which builds the plane under license. Only 94 unitsof the twin-engine turboprop are still in military service (unchanged from last year), but they're widely dispersed among some three dozen national militaries around the globe -- and still command a 2% global market share.
Why investors care about military aircraft -- even if they aren't super-cool fighter jets
If there are two key takeaways that investors in the defense industry should focus on from all the above, they are these:
First, America builds the top three most popular military aircraft for transporting troops and supplies. And second, one particular company builds these aircraft -- just as it does the most popular fighter jets, and the most popular combat helicopters as well: Lockheed Martin.
Historically, Lockheed's C-130 Hercules transports have outsold Textron's runner-up King Air by a 3-to-1 margin, and focusing on current-model aircraft, each C-130 sold brings in nearly nine times as much revenue for Lockheed.
Kick 'em while they're down (because that's the easiest time to kick 'em)
Little wonder, then, that Lockheed earns more than an 11% operating profit margin on its revenues (according to data from S&P Global Market Intelligence), while Textron makes just 8.5% (and Boeing, just 6.3% -- and Airbus just 4%!).
So long as Lockheed retains pride of place at the top of this list, you can expect its C130 franchise to continue plumping Lockheed Martin's bottom line.
What's more, Lockheed has plans to parlay its C-130 dominance into even bigger sales, and profits, by marketing a civilian version of the big bird to air transport companies, air medevac services, oil companies, and even forest fire fighters. Lockheed calls the new civilian version C-130 the "LM-100J," and in July, the company won orders for 10 of them from Brazilian logistics and defense group Bravo Industries. As further orders roll in, production efficiencies with the ubiquitous C-130 line will only increase, swelling profits at Lockheed Martin even further.
It's just one more reason we expect Lockheed Martin to remain a dominant player in the aerospace and defense market for years to come -- and one more reason to keep a close eye on who's who on the list of top sellers of military aircraft (even when they are not fighter jets).
A secret billion-dollar stock opportunity The world's biggest tech company forgot to show you something, but a few Wall Street analysts and the Fool didn't miss a beat: There's a small company that's powering their brand-new gadgets and the coming revolution in technology. And we think its stock price has nearly unlimited room to run for early in-the-know investors! To be one of them, just click here.
Meet Lockheed Martin's new profit driver: The civilian version of the Super Hercules. Source:Lockheed Martin.
Fool contributorRich Smithdoes not own shares of, nor is he short, any company named above. You can find him on CAPS, publicly pontificating under the handleTMFDitty, where he's currently ranked No. 295 out of more than 75,000 rated members.
The Motley Fool has no position in any of the stocks mentioned. Try any of our Foolish newsletter services free for 30 days. We Fools may not all hold the same opinions, but we all believe that considering a diverse range of insights makes us better investors. The Motley Fool has a disclosure policy.