Buy Under Armour for a 29% Profit? 3 Things You Need to Know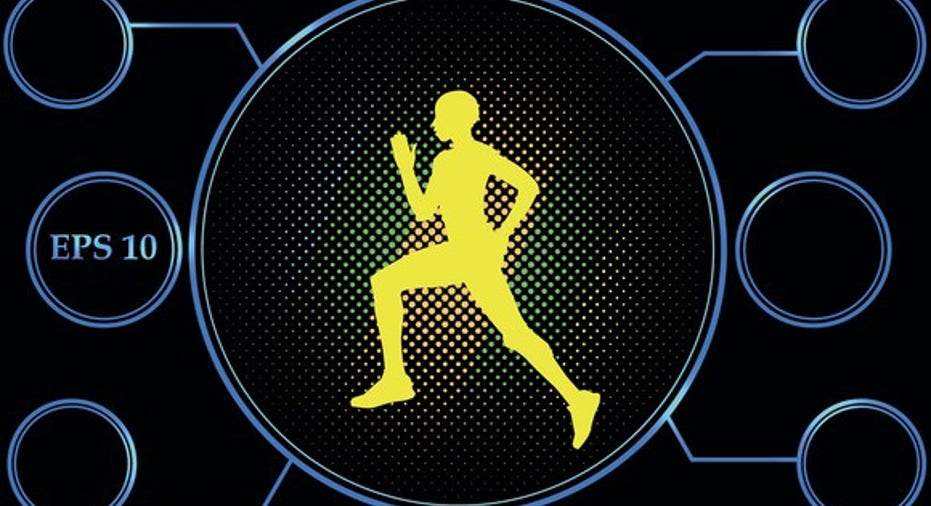 Three weeks ago, analysts atMorgan Stanley and Merrill Lynchjoined forces to blameUnder Armourfor underperformance atNike, downgrading the latter stock. This morning, a third analyst made the logical conclusion: If Under Armour is bad for Nike, then Under Armour stock must begoodfor investors.
And soBuckingham Researchhas upgraded it.
Upgrading the stock to buy, Buckingham assigned a $48 price target to Under Armour stock this morning, promising as much as a 29% profit for investors who buy it today. But is Buckingham right about that?
Here are three things you need to know.
Down 12% over the past year, Buckingham says Under Armour is ready to run. Image source: Getty Images.
Thing No. 1: Sports Authority bankruptcy is but a blip
One big reason Under Armour stock has underperformed of late is because investors fear Sport's Authority's bankruptcy will reduce distribution (hurting sales), and probably flood the market with liquidated merchandise at cut-rate prices (hurting profits). That's not uncommon when a big retailer goes under, of course, but it's a one-time event that eventually runs its course.
Media reportssuggest that Sports Authority's liquidation (and the liquidation sales), which began last month, should wrap up by the end of August. As Buckingham predicts in a research note written up onTheFly.comthis morning, this means that "pricing will stabilize in Q4," permitting UA's sales to begin producing higher profits once more.
Thing No. 2: Inflection 2017?
Buckingham is predicting Under Armour stock will enjoy "margin improvement" as early as Q4, and resume "materially expand[ing] distribution" through other retailers as early as next year. This, says the analyst, provides an opportunity for "earnings upside" as analysts refocus their attention from a disappointing 2016 and begin paying attention to the growth story that could begin in 2017.
Thing No. 3: How good could it get?
Last quarter, pre-Sports Authority bankruptcy, was a great time for growth at Under Armour, with sales growing more than 30%, and profits growing twice as fast. Buckingham expects a resumption of these trends in short order, and calls Under Armour stock "the best growth story in Consumer" goods. The analyst then goes one step further to declare the stock "a compelling buying opportunity" at today's share price of $37 and change.
The most important thing: Valuation
But that, dear investor, is where I fear Buckingham crosses the line from "steely eyed analysis" to "rose-colored-glasses dreamer." I mean, will Under Armour survive Sports Authority's bankruptcy?
Indubitably. I even agree with Buckingham about the likelihood that pricing will stabilize, and profits growth resume -- but that doesn't necessarily make Under Armour stock a buy. Consider:
Under Armour stock is down 12% over the past year. But priced at nearly 70 times earnings today, paying no dividend, and expected to grow profits at about 25% annually over the next five years, the stock is hardly cheap. (Even the non-voting C shares look pricey at 66 times earnings).
What's more, even before the Sports Authority disaster struck, Under Armour was generating no free cash flow at all -- actually burning through more than $343 million in negative free cash flow last year, and seems on a path to burn even more this year, according to data fromS&P Global Market Intelligence. For the time being, investors seem happy enough to overpay for Under Armour stock, despite its weak profits, because at least those profits are growing quickly.
But when you get right down to it, the growth rate doesn't justify the high stock price. A "compelling buying opportunity" Under Armour is not.
The article Buy Under Armour for a 29% Profit? 3 Things You Need to Know originally appeared on Fool.com.
Fool contributorRich Smithdoes not own shares of, nor is he short, any company named above. You can find him onMotley Fool CAPS, publicly pontificating under the handleTMFDitty, where he currently ranks No. 288 out of more than 75,000 rated members.Rich's reservations notwithstanding, The Motley Fool owns shares of and recommends both Nike and Under Armour (A Shares). The Motley Fool also owns shares of Under Armour (C Shares). Try any of our Foolish newsletter servicesfree for 30 days. We Fools may not all hold the same opinions, but we all believe thatconsidering a diverse range of insightsmakes us better investors. The Motley Fool has adisclosure policy.
Copyright 1995 - 2016 The Motley Fool, LLC. All rights reserved. The Motley Fool has a disclosure policy.