Buy Priceline and Expedia, Sell TripAdvisor?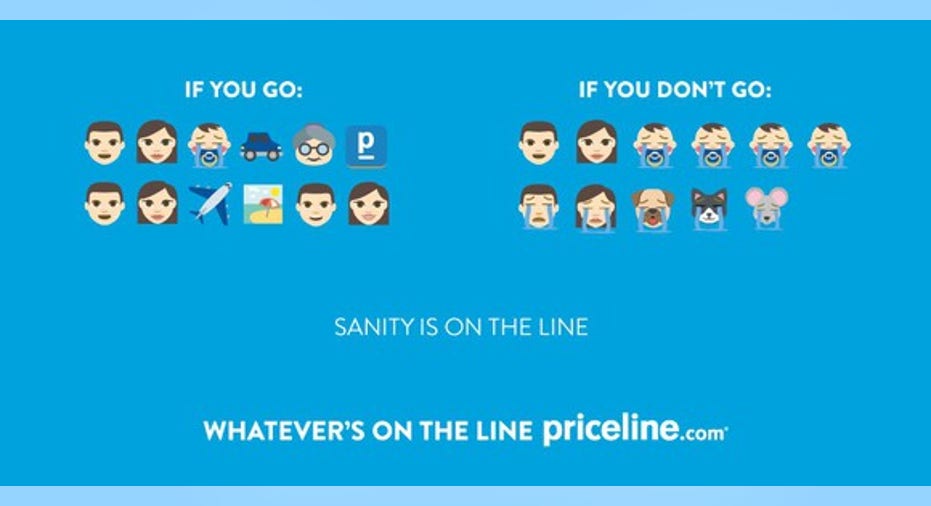 Image source: Priceline.com.
CLSA analyst James Lee is initiating coverage on several online travel companies, but he's not warming up to all of the biggest names. Lee is bullish on Priceline Group (NASDAQ: PCLN) and Expedia (NASDAQ: EXPE), the industry's leading internet-based booking gateways. However, he's feeling bearish on TripAdvisor (NASDAQ: TRIP).
Lee's "outperform" ratings on Priceline and Expedia come with price targets of $1,900 and $145, respectively, suggesting upside of24% for Priceline and 17% for Expedia. The analyst's "underperform" rating on TripAdvisor comes with a $49 price tag that sets the ceiling just 3% higher than yesterday's close.
It may not make sense to have a mixed outlook on online travel. A rising tide should lift all cruise-ship bookers. If Priceline and Expedia are faring well, it follows that TripAdvisor is busy with prospective travelers researching upcoming getaways. However, the industry's most prolific players have never moved in lockstep.
Around the world in three travel sites
TripAdvisor stock has taken a beating, down 44% so far this year. The other two stocks have held up considerably better. Expedia is trading only 1% lower year to date, and Priceline is beating the market with its 19% gain in 2016.
Priceline may seem to have its act together, given the buoyancy of its stock this year, but it hasn't been a very typical year for the "name your own price" company. It has missed Wall Street's profit targets in each of this year's first three quarters. That's worse than TripAdvisor, which has fallen short in two of the past three quarters, and Expedia which clocked in low last time out but surpassed expectations in the year's first two reports.
It may not be a coincidence that this year's performance is directly related to growth. Analysts see Priceline growing its revenue 16% next year, just ahead of Expedia at 15% and TripAdvisor at less than 12%.
One may assume that the dot-com darling is the one packing the highest earnings multiple, but that is not the case. Expedia and Priceline are fetching 2017 earnings multiples of 19 and 20, respectively, but TripAdvisor is trading at a hefty 30 times next year's projected profit.
In light of TripAdvisor as the stock with the highest forward earnings multiple and the weakest top-line growth prospects, it makes sense that it's the one that CLSA's analyst pans, but it also isn't helping make its own luck. TripAdvisor missed Wall Street's revenue forecast last time out. It remains a popular hub for travel research. There are 435 million user-submitted reviews on its site, and that will always make TripAdvisor a popular buyout candidate. However, until it translates its popularity into stronger growth, the stock will continue to bring up the rear in the otherwise compelling pool of travel stocks.
10 stocks we like better than TripAdvisor When investing geniuses David and Tom Gardner have a stock tip, it can pay to listen. After all, the newsletter they have run for over a decade, Motley Fool Stock Advisor, has tripled the market.*
David and Tom just revealed what they believe are the 10 best stocks for investors to buy right now... and TripAdvisor wasn't one of them! That's right -- they think these 10 stocks are even better buys.
Click here to learn about these picks!
*Stock Advisor returns as of Nov. 7, 2016
Rick Munarriz has no position in any stocks mentioned. The Motley Fool owns shares of and recommends Priceline Group and TripAdvisor. Try any of our Foolish newsletter services free for 30 days. We Fools may not all hold the same opinions, but we all believe that considering a diverse range of insights makes us better investors. The Motley Fool has a disclosure policy.