Buy Lowe's, Home Depot, or Both? 3 Things You Need to Know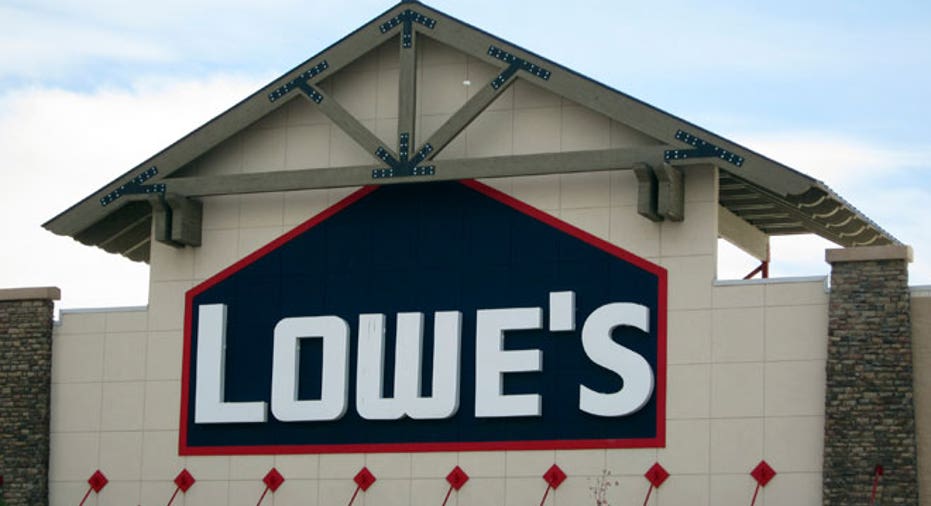 Lowe's (NYSE:LOW) home improvement stores have a slogan: "Never stop improving." And one analyst thinks Lowe's stock -- and Home Depot's (NYSE:HD) as well -- will never stop improving, either.
At least, that seems to be the upshot of two new initiations of coverage at Stifel Nicolaus, which this morning resumed coverage of the biggest names in home improvement earlier this month. Stifel announced that it has taken up coverage of both stocks anew, and is rating Lowe's stock and Home Depot stock as buys.
According to the analyst, Lowe's stock, which are trading around $81 and change, will hit $100 within a year. Meanwhile, Home Depot stock, priced a bit over $136, could reach $157 around the same time. But is Stifel Nicolaus right?
Here are three things you need to know.
Sizing up the opportunities for home improvement stocks. Image source:Getty Images.
1. So far, so good
If Stifel sounds optimistic about Lowe's and Home Depot's chances, though, there's good reason for that. So far this year, Home Depot shares are already up more than 3%, while Lowe's shareholders have been treated to an 7% gain.
Both stocks appear to be on the right track, and with Home Depot slated to report Q2 earningson Aug. 16, and Lowe's the day after that, there's an immediate near-term catalyst coming in just two weeks that could drive both stocks higher.
2. Big opportunities and bigger opportunities
Both stocks are now rated "buy" at Stifel Nicolaus, but the analyst appears to see greater profits potential in Lowe's. Assuming the stock hits the analyst's $100 target price, Lowe's stock could be worth 22% more a year from now than it costs today (24% if you include the stock's 1.7% dividend yield). Home Depot's trip to $157, in contrast, would net investors only a 14% gain -- or 16% counting the divvy.
3. Safety in numbers
And yet, when you examine the stocks' valuations, while Stifel appears to think that Home Depot offers less profits potential, it still looks like the safer pick for investors. Priced at just 24.1 times earnings today, Home Depot stock sells for about an 11% discount to the 27.2 P/E at Lowe's.
In part, this is probably due to the fact that analysts expect to see faster growth at Lowe's (which is pegged for 16% long-term profits growth) versus Home Depot (which analysts expect to grow at only 14% per year). On the other hand, Home Depot does pay the larger dividend in addition to offering the cheaper valuation.
According to a write-up on Stifel's recommendations, posted on TheFly.com, Stifel Nicolaus expects both stocks to benefit from "strong home improvement spending trends." But on the off chance those trends don't pan out, Home Depot appears to be the safer pick.
Bonus thing: Remember that Rule No. 1 is still "Don't lose money"
When speaking of safety, it's also important to consider the soundness of both stocks' balance sheets -- because they are not at all created equal.
Lowe's, with its $72.3 billion market capitalization, boasts a balance sheet brimming with $4.7 billion cash versus $15.4 billion in debt. That works out to net debt of $10.7 billion -- roughly one-seventh of the company's market capitalization. Home Depot, meanwhile, sports less cash ($3.3 billion) and more debt ($21 billion), for net debt of $17.7 billion. But Home Depot's debt is spread out over a much larger company. Relative to its $171.8 billion market cap, Home Depot's debt load is only about one-tenth the size of the company as a whole.
So what does all this mean to investors? Honestly, when I see two companies like Lowe's and Home Depot trading for 20-something multiples, but pegged for only mid-teens growth rates, I'm tempted to dismiss them both as "too expensive," and move on in search of better values. If, on the other hand, you are tempted to follow Stifel Nicolaus's advice and invest in Lowe's stock, or Home Depot's -- or both -- then judging from the numbers, Home Depot appears to be the (marginally) safer bet.
Fool contributorRich Smithdoes not own shares of, nor is he short, any company named above. You can find him onMotley Fool CAPS, publicly pontificating under the handleTMFDitty, where he currently ranks No. 309 out of more than 75,000 rated members.
The Motley Fool recommends Home Depot. Try any of our Foolish newsletter services free for 30 days. We Fools may not all hold the same opinions, but we all believe that considering a diverse range of insights makes us better investors. The Motley Fool has a disclosure policy.