Buy Advanced Micro Devices Stock After a 36% Price Surge? 3 Things You Need to Know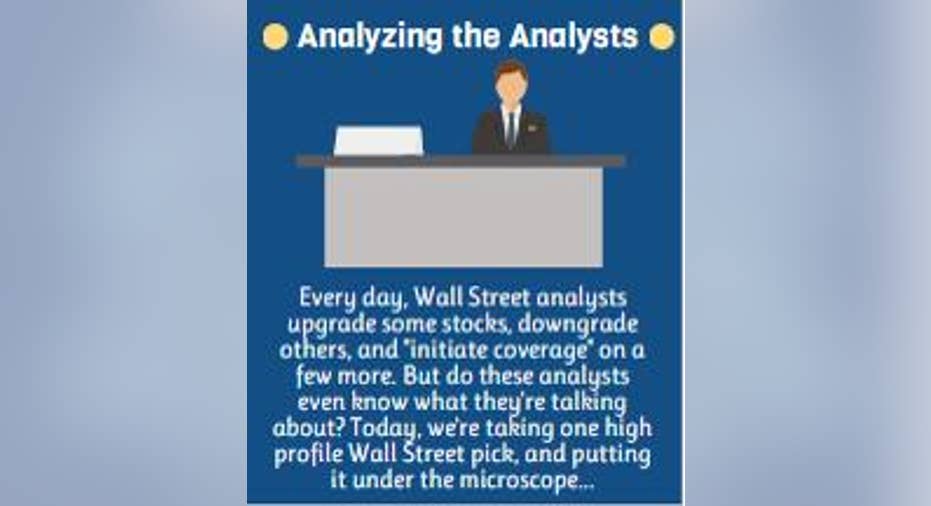 Investors are all a-twitter about the bad news at Intel this week. Revenue was weak, profits growth was in the low single digits, guidance for the full year was lousy -- and 12,000 workers are about to be laid off. But over at Advanced Micro Devices , the joint is jumping.
The newsAnalysts looking ahead to AMD's earnings report this week were predicting a big decline in revenue and a big quarterly loss of $0.13 per share. When the news actually came out, however, it was less-bad than feared. Sales and profits both went down, granted, but less than analysts had predicted. Better still, management predicted a sequential rise in revenue in Q2.
This has at least two separate analysts -- MKM Partners and Craig-Hallum -- talking about a "resurrection" of AMD's business. As related by TheFly.com this morning, both firms were sufficiently impressed with the progress AMD is making that they've decided to upgrade the shares to buy in anticipation of a turnaround.
Here are three things you need to know about that upgrade.
AMD wants to be big in servers. But will it ever produce big profits? Image source: AMD.
Thing No. 1: Revenue will riseAMD management promised investors 12% to 18% sequential improvement in revenue in Q2. At the midpoint, that estimate implies revenue will grow past $956 million -- growth twice as fast as the 7% growth rate Wall Street had been predicting.
More important than the sequential number, by the way, is that AMD is predicting it will collect more revenuesin Q2 2016 than it did in Q2 2015. This is real, honest-to-goodness year-over-year sales growth that AMD is promising.
Thing No. 2: Real growth from virtual realityAMD sees the new wave of virtual reality gaming as key to its success. Desktop graphics chips revenue was already up by double-digits (percentage-wise and sequentially) in Q1. Now AMD has is promising that the "proliferation of virtual reality" will drive strong demand for its chips over the longer term.
Craig-Hallum is swallowing that argument whole, and calling VR "a significant positive for the chip maker."
Thing No. 3: Building a great wall in China?One other thing that's exciting these analysts is AMD's decision to partner with THATIC to produce computer chips in China. MKM believes this will help AMD to grab a piece of China's "$12B-$14B server chip market," and pose "a serious challenge" to Intel in the Chinese market.
Craig-Hallum, too, is predicting "significant success" for AMD in China, and predicting a "major turnaround" for AMD as a whole.
The really important thing: ValuationAdd it all up, and MKM thinks that AMD shares, previously priced under $3 and worth no more than $2.90 in its estimation, could now rise as high as $4 a share. Investors are jumping on board that estimate, driving AMD shares nearly $1 higher in Friday trading, and paying as much as $3.61 per share for the chip stock. But with so much of the predicting share price growth already having happened this morning, is there any more room to run?
Craig-Hallum thinks so. Even more bullish than MKM, Craig-Hallum used to think that AMD shares were worth about $3 apiece. Now, Craig-Hallum thinks AMD shares could hit $6 within a year!
That being said, cautious investors might want to take a step back from the hype, and focus on the facts. Yes, AMD is promising sales growth, and yes, analysts are predicting a turnaround -- but we've heard all this before. For example, way back in 2009, when Intel settled a big lawsuit brought by AMD, and forked over $1.25 billion to its rival.
And yet, since that date, what has really happened? AMD's revenue has continued to shrink, and the company has resumed its old habits of losing money hand over fist. In fact, according to data from S&P Global Market Intelligence, AMD managed to lose $1.8 billion over the past five years combined, and hasn't earned one red cent of profit in the past four years.
Long story short, while it's always possible that "this time will be different," keep this in mind: Despite beating estimates, AMD still lost money last quarter. It's lost nearly $600 million over the past year. And according to the estimates of most analysts, AMD is going to continue losing money for the foreseeable future. (On S&P Global, not a single analyst is positing a profitable year for AMD any time before 2019.)
Long story shorter: Caveat investor. AMD is still no buy.
The article Buy Advanced Micro Devices Stock After a 36% Price Surge? 3 Things You Need to Know originally appeared on Fool.com.
Fool contributorRich Smithdoes not own shares of, nor is he short, any company named above. You can find him onMotley Fool CAPS, publicly pontificating under the handleTMFDitty, where he's currently ranked No. 315 out of more than 75,000 rated members.The Motley Fool recommends Intel. Try any of our Foolish newsletter services free for 30 days. We Fools may not all hold the same opinions, but we all believe that considering a diverse range of insights makes us better investors. The Motley Fool has a disclosure policy.
Copyright 1995 - 2016 The Motley Fool, LLC. All rights reserved. The Motley Fool has a disclosure policy.