'Business, not charity': 15 trained for AC construction jobs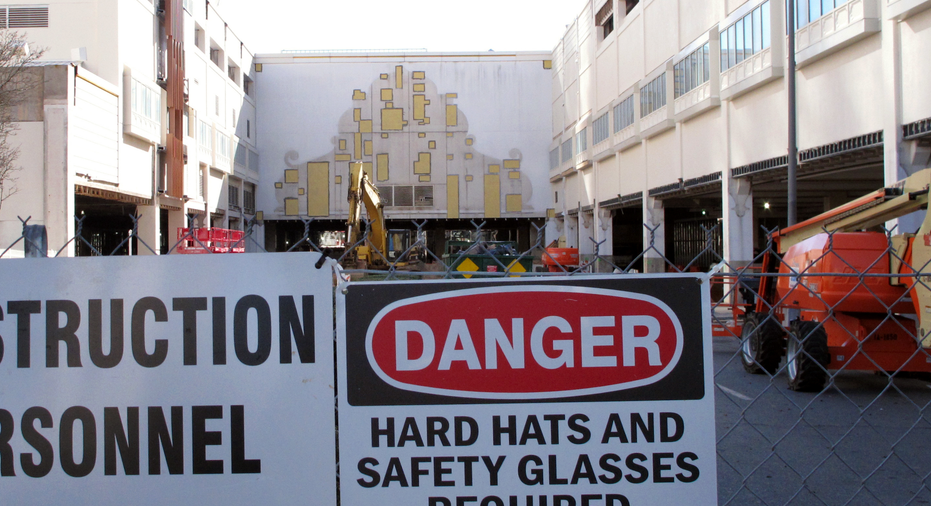 Four months ago, Shaim Russell knew nothing about carpentry.
"I could hang up a picture in the house, banging a nail into the wall," the 31-year-old truck driver said. "That's was about it."
Now, Russell is about to start a career as a carpenter, having been trained and lined up with a job through a program run by the developers of the new Hard Rock casino and a local community group. They sought out and selected 15 young Atlantic City residents for training and employment for casino and other projects.
"This is something I'll have my entire life," he said Friday after graduating from the program. "It's the biggest change in my life. It's like the clouds parted and this incredible opportunity landed in my lap."
The program, "Training To Hire," was sponsored by Hard Rock, its local development partners, Joseph Jingoli & Son, and Jack Morris, the CEO of Edgewood Properties. It was run by Anthony Brower, whose community group identified promising city residents.
"This isn't charity; this is good business," Joseph Jingoli said. "These are excellent employees. That there had to be a 'program' to find and train these amazingly capable young men and women has to change. They're smart, talented, loyal and eager to work. We won't be satisfied until programs like this are no longer needed."
The jobs are unionized and will pay the prevailing wage for apprentices. That means between $21 to $24 per hour for Russell. That's significantly more than he earned driving a beer truck.
Priska Conrad trained to be an electrician, and was supported every step of the way: When she had problems finding a place to live for her and her family, the program found her an apartment and an office job while she learned construction.
"It's a career, not just a job," she said. "A career, they need you. A job, you need them. I was unemployed and I was scared. I never had anybody give me a hand before. It's a blessing, and I want to pay it forward to others."
Conrad, 44, originally wanted a career for her son. Instead, the program trained them both. Levi Bell Jr., an electrician who trained Conrad, said she's ready to work in the field.
"She is an excellent worker, asked lots of questions and met every goal I set for her," he said. She's now qualified to read blueprints, plot the positioning of electrical outlets, and install wiring.
Conrad will work either on the Hard Rock casino project, or on the project at the opposite end of town, where a new campus for Stockton University and a corporate headquarters for South Jersey Gas is being built.
"The biggest misconception is that there are unemployable people in Atlantic City," said Mayor Frank Gilliam. "Without programs like these, you may never get a chance to see the brilliant people we have here."
Bell, the electrician who trained Conrad, said he benefited in the 1970s from an affirmative action program aimed at African-American workers.
"It was the welcome mat for people who look like me," he said. "The marketplace needs to know there are qualified people that are anxious to work and improve their lives right here."
___
Follow Wayne Parry at http://twitter.com/WayneParryAC