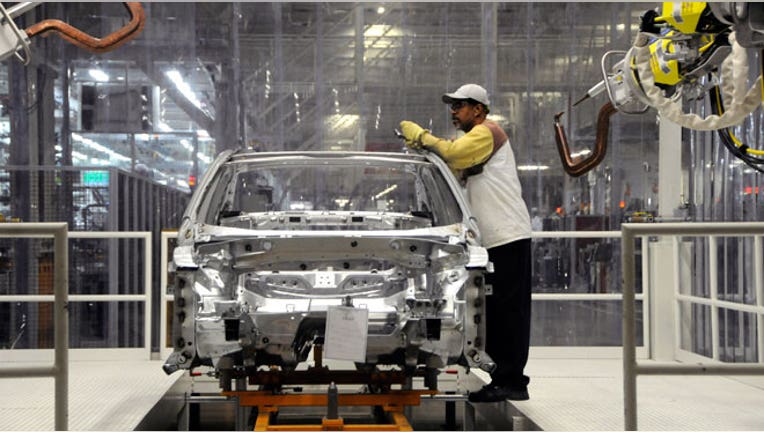 Companies stepped up borrowing in March to invest in new equipment, the Equipment Leasing and Finance Association (ELFA) said on Tuesday.
Companies signed up for $6.8 billion in new loans, leases and lines of credit last month, up 45% from February. However, new business volume was flat compared with a year earlier. The financing is used to buy goods such as industrial equipment, computer systems and office furniture.
"The continued low interest rate environment promoted by the Federal Reserve together with relatively benign fundamentals in the broader economy bode well for businesses planning to expand and grow in the coming months and invest in capital equipment," ELFA Chief Executive William Sutton said in a statement.
Washington-based ELFA, a trade association with more than 575 members that reports economic activity for the $725 billion equipment finance sector, said credit approvals totaled 78.4 percent in March, up 1 percent from February.
ELFA's leasing and finance index measures the volume of commercial equipment financed in the United States. It is designed to complement the U.S. Commerce Department's durable goods orders report, which it typically precedes by a few days.
ELFA's index is based on a survey of 25 members that include CIT Group Inc , Bank of America Corp , BB&T and the financing affiliates or subsidiaries of Caterpillar Inc , Deere & Co , Dell Inc , Verizon Communications Inc , Siemens AG , Canon Inc <7751.T>, and Volvo AB .
The Equipment Leasing & Finance Foundation, ELFA's non-profit affiliate, said on Friday its April confidence index fell to 54 from 58 last month, reflecting continuing concerns over the economy and the impact of federal policies on capital expenditures. (http://r.reuters.com/juw57t)
A reading of 50 marks the dividing line between a positive and negative outlook.
(Reporting by A. Ananthalakshmi and Sagarika Jaisinghani in Bangalore; Editing by Supriya Kurane)