Burrito chain Chipotle's profit tumbles nearly 77 percent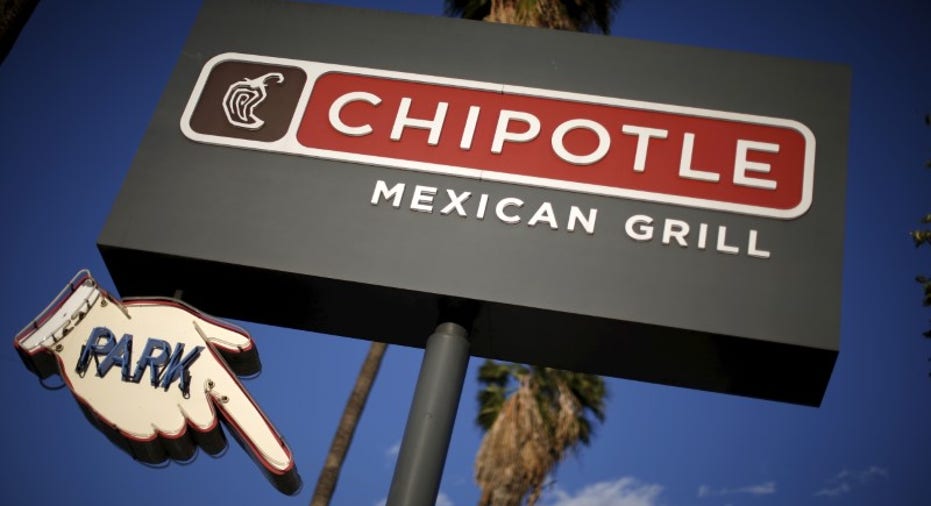 Chipotle Mexican Grill Inc's quarterly profit fell 76.5 percent, hurt by minimum wage increases, higher spending on advertising, promotions and a spike in costs for avocados, the main ingredient in guacamole.
The company's shares were down about 2 percent in extended trade on Thursday.
Chipotle's sales swooned in November 2015 when the chain was linked to a multi-state E. coli outbreak, and went into free fall a month later after at least 80 Boston College students were sickened by norovirus traced to a Chipotle restaurant.
Since then, the company has given away free and discounted food, spent more on advertising and promotions in a bid to bring back diners.
The company's net income fell $15.98 million, or 55 cents per share, in the fourth quarter ended Dec. 31, from $67.87 million, or $2.17 per share, a year earlier.
Revenue rose to $1.03 billion from $997.5 million. Analysts on average had expected revenue of $1.04 billion, according to Thomson Reuters I/B/E/S.
Sales at restaurants open for at least 13 months fell 4.8 percent for the quarter, in line with analysts' average estimate, according to research firm Consensus Metrix.
(Reporting by Abhijith Ganapavaram in Bengaluru; Editing by Shounak Dasgupta and Savio D'Souza)