Burned by book, Trump takes issue with nation's libel laws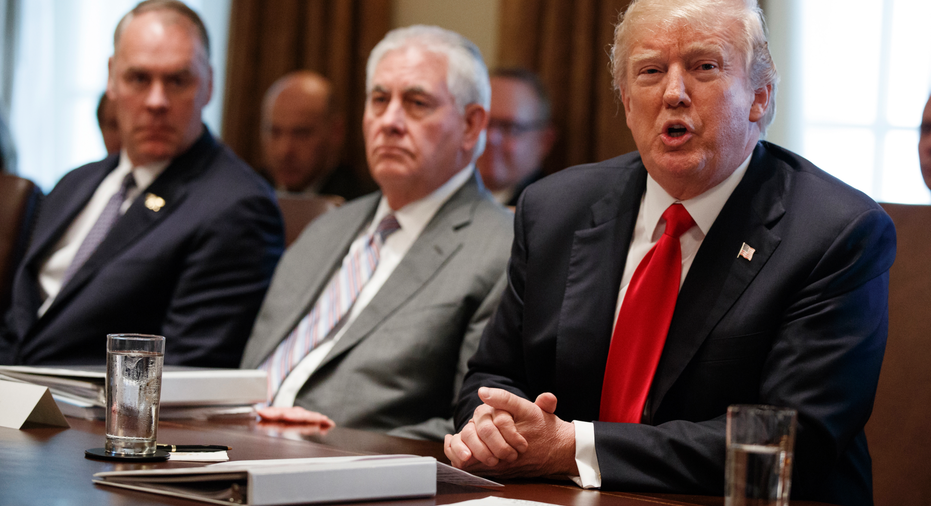 President Donald Trump said he's going to be taking "a strong look at our country's libel laws," blasting the current standards as "a sham and a disgrace."
Speaking during a Cabinet meeting Wednesday, Trump said that people shouldn't be able to say things that are false and then "smile as money pours into your bank account."
"Our current libel laws are a sham and a disgrace, and do not represent American values or American fairness," he said. "We're going to take a very, very strong look at that. And I think what the American people want to see is fairness."
Trump's renewed calls to make it easier to sue for defamation come following the publication of an unflattering new book by author Michael Wolff. "Fire and Fury: Inside the Trump White House" portrays the 45th president as surrounded by aides who believe he's unfit for the office he holds. He and other White House aides have blasted the book as inaccurate trash.
Brian Hauss, an attorney with the American Civil Liberties Union, said in a statement that Trump's threat lacks teeth.
"There is no federal libel law, and the president does not have the authority to change state libel laws," he said, adding that the "First Amendment provides strong protections against libel liability, particularly with respect to statements about public figures or matters of public concern."
"Whatever President Trump might think, he has no power to override these constitutional protections," Hauss added.