Burger King, McDonald's, or Wendys: Who's Doing Bundled Meal Deals Better?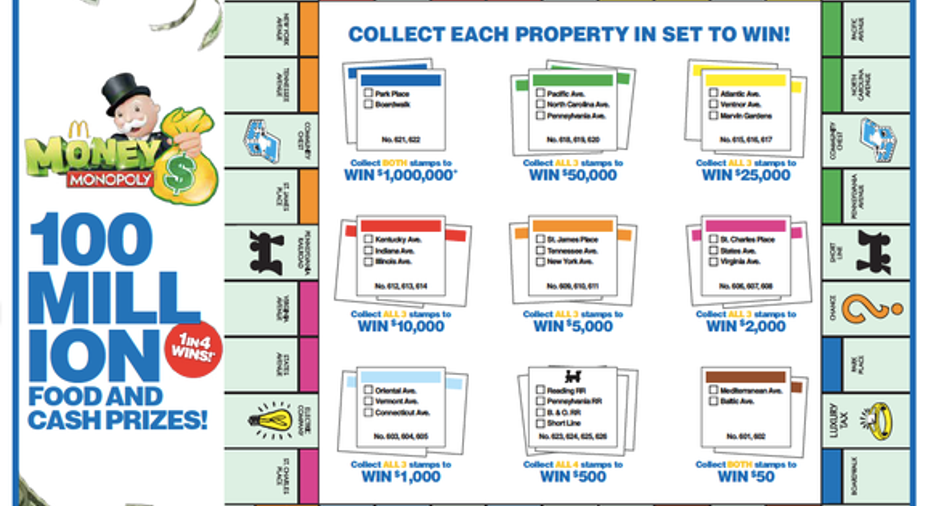 Packaged meal deals like this 4-for-$4 promotion from Wendy's have been credited with stealing sales from chains not offering such bundled discounts. Image source: Wendy's.
McDonald's all-day breakfast menu is a winner, but when it comes to bundled meal deals, the Golden Arches is falling short.
Wendy's was the first burger chain to kick off the packaged meal plan last October with its 4-for-$4 menu featuring a junior bacon cheeseburger, four chicken nuggets, small fries, and a small drink. McDonald's followed up with a deal it called the McPick 2-for-$2, which gave customers a choice of two items from a list that included the McChicken sandwich, McDouble cheeseburger, three-piece mozzarella sticks, and small fries.
It wasn't long before Burger King joined in with its 5-for-$4 deal, trumping the value orientation by offering a bacon cheeseburger, four-piece chicken nuggets, small fries, small soda -- and the piece de resistance, a chocolate chip cookie! Burger King is owned by Restaurant Brands International .
Other chains have also jumped on the bandwagon, including Yum! Brands , which offered a $5 "Fill Up" meal that gives customers an entree, drink, certain side orders, and a dessert for just $5.
Yet where Wendy's seemed amped by the results it was seeing, reporting in January that the promotion helped it to firm up its estimates for full-year comparable sales growth to the high end of its guidance of 2% to 2.5% growth, McDonald's response was comparatively muddled.
It ran the McPick 2-for-$2 deal for just five weeks, then changed it to a 2-for-$5 deal, but expanded what was included, adding Big Macs, Quarter Pounders, and Filet-o-Fish sandwiches. While those items may have made the meal more valuable and worth the higher price, it likely confused customers or, worse, turned them off because compared to the competition it looks like they're getting less and having to pay more.
To make matters worse, McDonald's gave its franchisees the option to essentially charging whatever they wanted, so you had some restaurants still offering 2-for-$2, others offering 2-for-$5, and other franchisees promoting 2-for-$3 or 2-for-$4. Folks, that's no way to run a railroad. Or a restaurant.
Will McDonald's go directly to jail for confusing customers with changes made to its bundled meal promotion before abandoning it altogether in favor of a Monopoly giveaway? Image source: McDonald's.
And now McDonald's killed off the bundled meal deal entirely, replacing it with its popular Monopoly game promotion that it regularly runs in conjunction with toymaker Hasbro . It's true the game has built up almost a cult following with customers, and even had franchisees clinging to the hope two years ago the game would help stanch hemorrhaging sales. While it did do thatbriefly, once the game ended, sales resumed their decline, so it was surprising McDonald's didn't offer the promotion in the U.S. last year, instead substituting ones based on aMinions contest and a tie-in with the NFL.
Although the Monopoly promo has usually launched in the fall, its springtime appearance in the U.S. this year suggests the restaurant wasn't getting the results it hoped for from the bundled meals. It may also mean McDonald's is desperate to juice sales. It was able to string together back-to-back quarters of comps growth, and analysts have been wondering if the third time would be the charm.
Burger King hasn't made any announcements one way or the other about its bundled meals (it did add hot dogs to its menu, but that's a separate item and not a limited-time offer), but Wendy's just expanded the 4 for $4 menu to include its Crispy Chicken BLT. Coupled with the success it ascribed to the promotion in firming up sales, it could be Wendy's found the way to do it right while McDonald's instead simply made a mess of it.
The article Burger King, McDonald's, or Wendys: Who's Doing Bundled Meal Deals Better? originally appeared on Fool.com.
Rich Duprey has no position in any stocks mentioned. The Motley Fool owns shares of and recommends Hasbro. Try any of our Foolish newsletter services free for 30 days. We Fools may not all hold the same opinions, but we all believe that considering a diverse range of insights makes us better investors. The Motley Fool has a disclosure policy.
Copyright 1995 - 2016 The Motley Fool, LLC. All rights reserved. The Motley Fool has a disclosure policy.