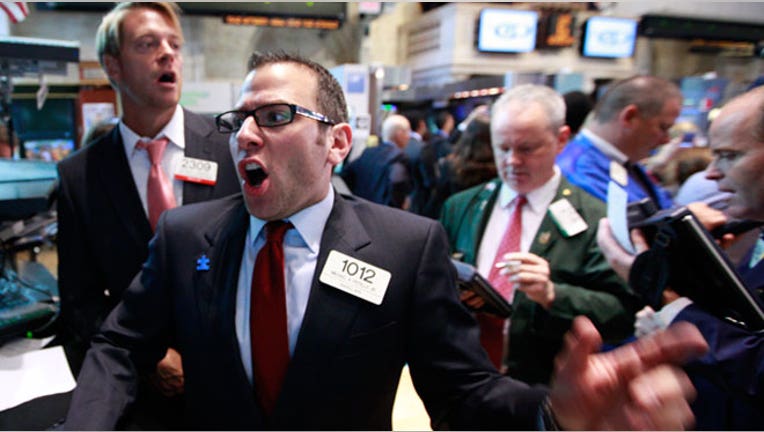 FOX Business: Capitalism Lives Here
Wall Street capped February in the green, the fourth-straight advance for the broad S&P 500, as traders shrugged off fiscal woes and grew more hopeful in the U.S. economy.
Today's Markets
The Dow Jones Industrial Average fell 20.9 points, or 0.15%, to 14054, the S&P 500 dipped 1.3 points, or 0.09%, to 1515 and the Nasdaq Composite slumped 2.1 points, or 0.07%, to 3160.
For the month, the Dow jumped 1.4%, the S&P 500 climbed 1.1% and the Nasdaq edged up 0.6%. The Dow now sits within only 110 points of its record closing high, while the S&P 500 is within 3.2%. In the last four months, the S&P has surged 7.3%, and the broad-market barometer is up 6.2% for the year alone.
Traders continued shrugging off worries about Italy on Thursday, but ultimately, mixed economic data sent the markets falling mildly. Looking sector-by-sector, the markets were broadly mixed on the day. The utility, telecommunications and materials segments fared the best, while financials, technology and health-care struggled.
Economic reports released on the day were mixed. The Commerce Department's second reading on fourth-quarter gross domestic product showed the economy expanded at an annualized pace of 0.1% in the fourth quarter, better than an initial estimate of a 0.1% contraction, but trailing estimates of 0.5% growth. The pace the economy hit in the final three months of the year is the lowest since the first quarter of 2011.
Meanwhile, the number of individuals who applied for first-time jobless benefits last week dropped by 22,000 to 344,000, coming in better than estimates of 360,000. The number of jobless claims has been falling in recent weeks, in choppy moves, as the labor market has been improving. The all-important monthly jobs report from February is on tap for next week.
The Chicago PMI gauge from the Institute for Supply Management-Chicago rose to 56.8 in February from 55.6 the month before, beating expectations of a drop to 54.3.
In commodities, oil prices were steady. The benchmark U.S. crude contract rose a penny, or 0.00%, to $92.77 a barrel. Wholesale New York Harbor gasoline dipped 0.22% to $2.85 a gallon. Gold slumped $4.20, or 0.26%, to $1,591 a troy ounce.
Foreign Markets
The Euro Stoxx 50 rose 0.13% to 2615, the English FTSE 100 gained 0.35% to 6348 and the German DAX climbed 0.57% to 7719.
In Asia, the Japanese Nikkei 225 surged 2.7% to 11559 and the Chinese Hang Seng soared 2% to 23020.