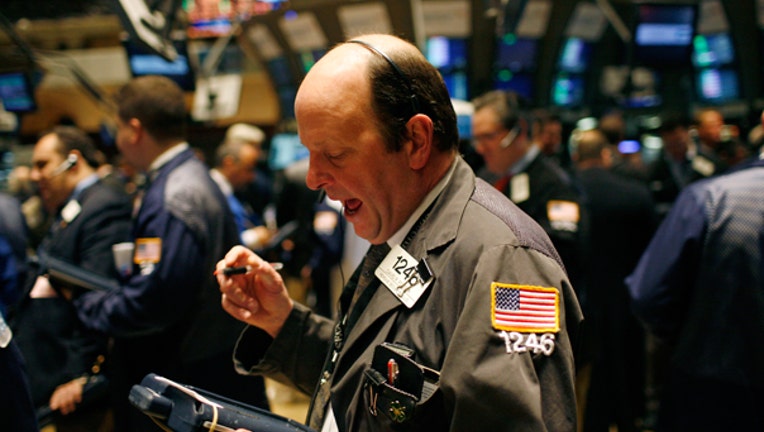 FOX Business: Capitalism Lives Here
Rebounding from back-to-back weekly losses, Wall Street zipped higher Monday on strong U.S. factory data.
Today's Markets
The Dow Jones Industrial Average jumped 129 points, or 0.82%, to 15885, the S&P 500 gained 11.2 points, or 0.63%, to 1787 and the Nasdaq Composite advanced 28.5 points, or 0.71%, to 4030.
The gains were wide on Wall Street on Monday. Every major sector was in the green, led by telecommunications, utilities, energy and health care. Every Dow component was also higher in recent trading.
Numerous traders cautioned that the gains come in relatively light volume ahead of Christmas.
The broad S&P 500 has fallen for two-straight weeks as worries about when the Federal Reserve will begin cutting down on its asset purchases have spooked Wall Street. This week, the Street will get its answer -- at least to some extent -- when the Federal Open Market Committee releases its decision on Wednesday.
Economists, broadly speaking, are still not expecting the central bank to begin tapering QE3 until next year -- but the chances have been ratcheted up by stronger-than-expected economic data.
The Federal Reserve said U.S. industrial production jumped 1.1% in November from the month before, widely exceeding expectations of a gain of 0.6%.
"Overall, the industrial production report was better than expected and consistent with stronger manufacturing activity in the month of November," economists at Goldman Sachs told clients.
A closely watched report from HSBC showed expansion in China's manufacturing sector cooling down slightly to a three-month low in December. HSBC's PMI gauge fell to 50.5 from 50.8 the month before.
"The data suggest the weakening of growth momentum which he expects to persist through the first half of 2014," economists at Nomura wrote to clients on the back of the report.
The New York Federal Reserve's measure of manufacturing activity in the region grew to 0.98 in December from -2.21 the month prior, considerably less than the 4.75 growth expected. Readings above 0 point to expansion, while those below indicate contraction. Later this week, there are reports due out on the housing sector and inflation.
In commodities, U.S. crude oil futures climbed 75 cents, or 0.77%, to $97.34 a barrel. Wholesale New York Harbor gasoline rallied 1.8% to $2.675 a gallon. Gold rose $1.60, or 0.13%, to $1,236 a troy ounce.
On the corporate front, American International Group (NYSE:AIG) said it is selling its plane leasing business, International Lease Finance, in a deal valued at about $5.4 billion.