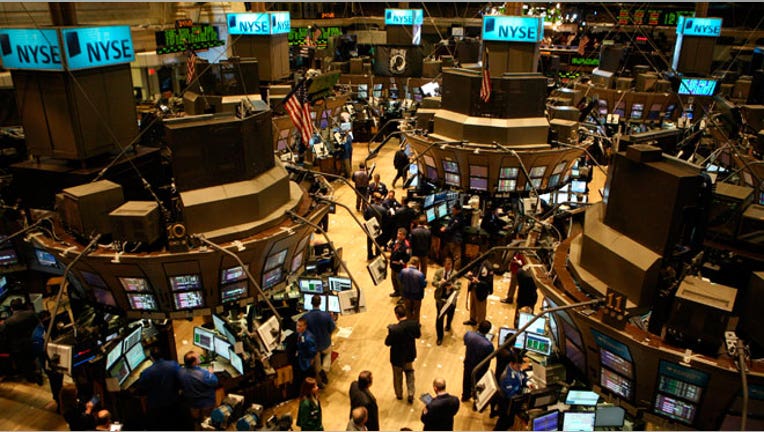 FOX Business: Capitalism Lives Here
A round of dovish minutes from the Federal Reserve set off a rally on Wall Street, helping to reverse a recent slide in U.S. equities.
Today's Markets
As of 4:02 p.m. ET, the Dow Jones Industrial Average rose 181 points, or 1.1%, to 16437, the S&P 500 advanced 20.2 points, or 1.1%, to 1872 and the Nasdaq Composite climbed 70.9 points, or 1.7%, to 4184.
Wall Street posted its first gains in four days on Tuesday as traders cautiously scooped up some beaten down growth stocks. The encouraging sentiment persisted into Wednesday after Alcoa (NYSE:AA), the aluminum giant, revealed adjusted earnings that topped expectations. Other earnings on tap this week including banking behemoths JPMorgan Chase (NYSE:JPM) and Wells Fargo (NYSE:WFC).
Those gains were extended after minutes from the Federal Reserve's meeting showed policymakers probably won't be raising rates in near future amid worries about low inflation and slack in the labor market. This comes after Janet Yellen said the Fed could start hiking short-term interest rates from record lows as soon as six months after it completes its bond-purchasing program in a comment that roiled markets.
Elsewhere, Goldman Sachs (NYSE:GS) is said to be shuttering its dark pool, which lets certain investors trade shares off the major exchanges, according to a report by FOX Business's Charlie Gasparino. The No. 1 U.S. investment bank denied the report. Constellation Brands (NYSE:STZ) saw its quarterly profits nearly double on solid beer sales. La Quinta (NYSE:LQ) shares wavered in their New York Stock Exchange debut. The hotel brand is backed by private-equity heavyweight Blackstone (NYSE:BX).
U.S. crude oil futures climbed 15 points, or 0.15%, to $102.71 a barrel. Wholesale New York Harbor gasoline rose 0.31% to $2.99 a gallon. Gold fell $5.30, or 0.39%, to $1,304 a troy ounce.