Bullish on Pioneer Natural Resources? You'll Love These Stocks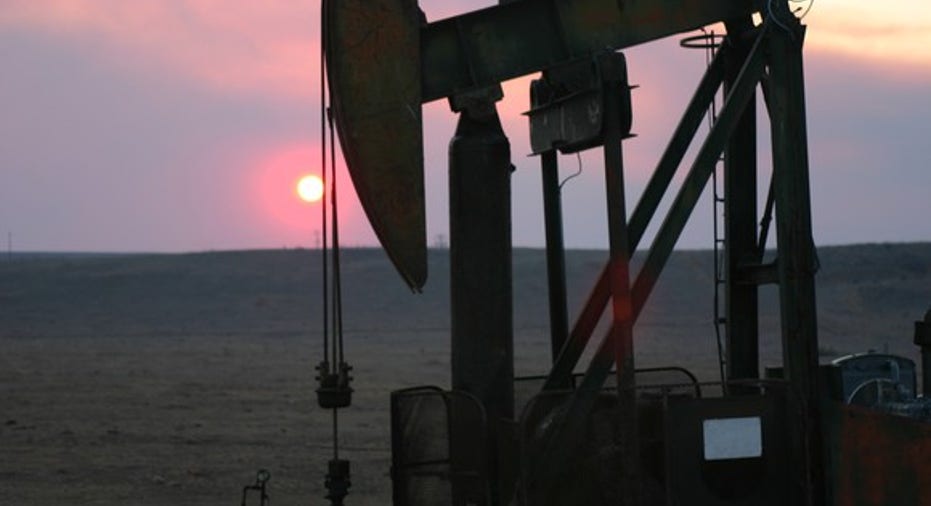 Thanks to its prime position in the Permian Basin and a pristine balance sheet,Pioneer Natural Resources (NYSE: PXD) handled the oil market downturn with ease. In fact, the company grew production in seven straight quarters during one of the industry's toughest stretches in decades. Furthermore, thanks to its vast low-cost resource base, it expects to deliver double-digit production growth for the next decade even if oil prices remain low. That's why it's no surprise to see investors growing more bullish on the company.
However, one thing investors need to know about Pioneer is that its focus is almost entirely on the Midland Basin, which is the eastern portion of the Permian. The Basin's other half, the Delaware, is just as good, if not better. Because of that, investors who like Pioneer should love Concho Resources (NYSE: CXO), Parsley Energy (NYSE: PE), and Diamondback Energy (NASDAQ: FANG), as they each hold prime positions on both sides of the Permian, which should fuel robust growth for years to come.
Image source: Getty Images.
The biggest oil company you've probably never heard of
Concho Resources has quietly built up one of the largest acreage positions in the Permian Basin over the past few years. The company currently controls about 600,000 net acres, which is just slightly smaller than Pioneer's 708,000 net acres. The other difference is that Concho controls land across not only the Midland Basin but in the Delaware Basin and along the New Mexico Shelf, which is an emerging area for the industry. Overall, Concho believes it can drill 19,000 wells on its land to unlock as much as 8 billion barrels of oil equivalent (BBOE) resources, which compares favorably to Pioneer's 20,000 well inventory that it believes holds the keys to unlocking as much as 11 BBOE resources.
Concho expects its Permian position to fuel exceptional production growth over the next few years. For 2017, the company anticipates increasing production by 20% to 24% off its 2016 base of 150,500 barrels of oil equivalent per day (BOE/D) while living within cash flow. That's an even faster growth rate than Pioneer, which expects to grow production by 15% to 18% this year, though that's off a higher base of 234,000 BOE/D last year. Meanwhile, Concho expects to grow by about a 20% compound rate through 2019 versus Pioneer's 15%-plus forecast rate through 2026.
Following in his father's footsteps -- with one exception
Parsley Energy also shares many similarities with Pioneer Natural Resources, which isn't a surprise given that its founder and CEO, Bryan Sheffield, is the son of Pioneer's recently retired CEO Scott Sheffield. The younger Sheffield has mostly followed his father's value-creating blueprint of running an oil company with minimal debt and targeting the oil-rich Midland Basin. In fact, Parsley now controls 179,000 net acres in that play, second only to Pioneer's gargantuan 708,000 net acres and just ahead of Concho's 150,000 net acres. However, Bryan has gone one step further by also setting up camp in the Delaware Basin, locking up 48,000 net acres in that play.
Parsley Energy has enjoyed a stunning rise over the past few years thanks to its rapid expansion in the Permian. Last year, for example, production grew a remarkable 80% thanks to a combination of organic drilling and acquisitions. The company anticipates growing another 62% to 78% this year, though for comparison's sake that's from a base of 38,257 BOE/D last year. That said, with roughly 8,000 future drilling locations and a strong balance sheet, Parsley Energy has the resources to deliver robust growth for years to come even if oil prices remain low.
Image source: Getty Images.
Stomping on the accelerator
Diamondback Energy also controls a large and growing acreage position across the Permian Basin, with 85,000 net acres in the Midland and 97,000 net acres in the Delaware. The company just added the Delaware to its portfolio last year via two strategic acquisitions, including its $2.43 billion purchase of Brigham Resources. Those deals have set the company up for explosive growth in 2017 and beyond.
Diamondback Resources anticipates that it will grow its production by 65% this year, off last year's base of 43,000 BOE/D. Fueling that growth is a combination of the acquired production and the anticipation that it will employ eight rigs this year. That said, Diamondback Energy believes that its acreage position can support 15 to 20 rigs in the future, which "provides a runway for unprecedented growth for years to come," according to the company.
Investor takeaway
While Pioneer Natural Resources is a great company with excellent growth prospects, it only offers investors access to one side of the red-hot Permian. That's why investors who like that company will love to know that Concho, Parsley, and Diamondback control prime positions on both sides of the Basin. Because of that, investors won't miss out on what's happening in what might be the Permian's better half.
10 stocks we like better than Concho ResourcesWhen investing geniuses David and Tom Gardner have a stock tip, it can pay to listen. After all, the newsletter they have run for over a decade, Motley Fool Stock Advisor, has tripled the market.*
David and Tom just revealed what they believe are the 10 best stocks for investors to buy right now... and Concho Resources wasn't one of them! That's right -- they think these 10 stocks are even better buys.
Click here to learn about these picks!
*Stock Advisor returns as of February 6, 2017
Matt DiLallo has no position in any stocks mentioned. The Motley Fool has no position in any of the stocks mentioned. The Motley Fool has a disclosure policy.