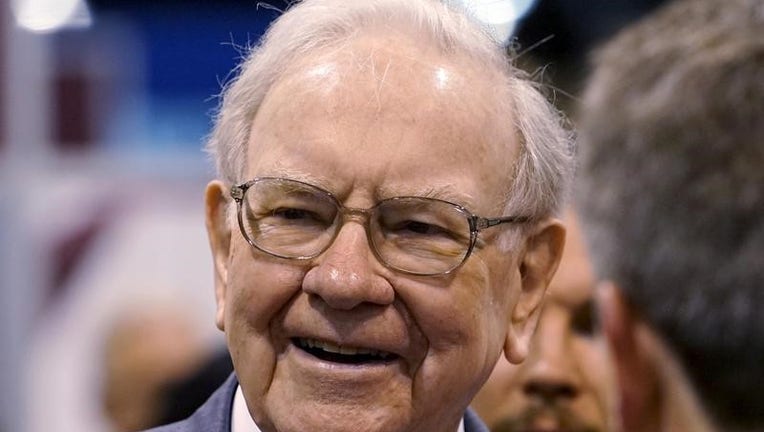 Berkshire Hathaway Inc. sold about a third of its shares in International Business Machines Corp. this year, Berkshire Chairman Warren Buffett told CNBC.
Berkshire held about 81 million IBM shares at the end of last year and now owns more than 50 million shares, CNBC said. Mr. Buffett told CNBC he has "revalued it somewhat downward" because of strong competition.
The report came ahead of Berkshire's widely attended annual meeting on Saturday in Omaha, Neb.
Berkshire sold the shares above $180 each, Mr. Buffett said. Berkshire's average purchase price for its IBM stake was roughly $170, according to the company's annual report. IBM shares, which ended trade Thursday at $159.05, hovered above $180 from late February to early March.
In premarket trading Friday, IBM shares slid 3.3% to $153.88. An IBM representative didn't provide an immediate comment on the news.
Mr. Buffett told CNBC that IBM Chief Executive Ginni Rometty met with him "a few weeks ago" and asked if him about reports that he was selling IBM stock. Mr. Buffett said he confirmed the selling but didn't provide the rationale or the details.
Berkshire first bought IBM in 2011. Mr. Buffett had avoided technology stocks for years, saying he didn't understand them. After Berkshire's IBM stake was first revealed, Mr. Buffett told The Wall Street Journal that IBM "fits all my principles...it's something we expect to own indefinitely."
Armonk, N.Y.-based IBM said last month that its revenue fell for the 20th consecutive quarter in the first three months of the year. IBM's legacy businesses have been shrinking, but it has built new revenue streams in areas such as cloud computing and artificial intelligence.
Mr. Buffett's willingness to change his mind about investments and admit his mistakes is "one of his greatest strengths," said Paul Lountzis, president of Lountzis Asset Management LLC, which owns Berkshire shares.
"If he really doesn't believe in it...I would have loved to see him sell it all," Mr. Lountzis told The Wall Street Journal after the CNBC article appeared.
As Berkshire has grown over the decades to a $410 billion company, it has shifted its focus from stock picking to buying entire businesses. The conglomerate owns insurers, utilities, retailers and a railroad, among other companies.
Write to Nicole Friedman at nicole.friedman@wsj.com
(END) Dow Jones Newswires
May 05, 2017 08:05 ET (12:05 GMT)