Buffett's Berkshire Discloses $1B Stake in Apple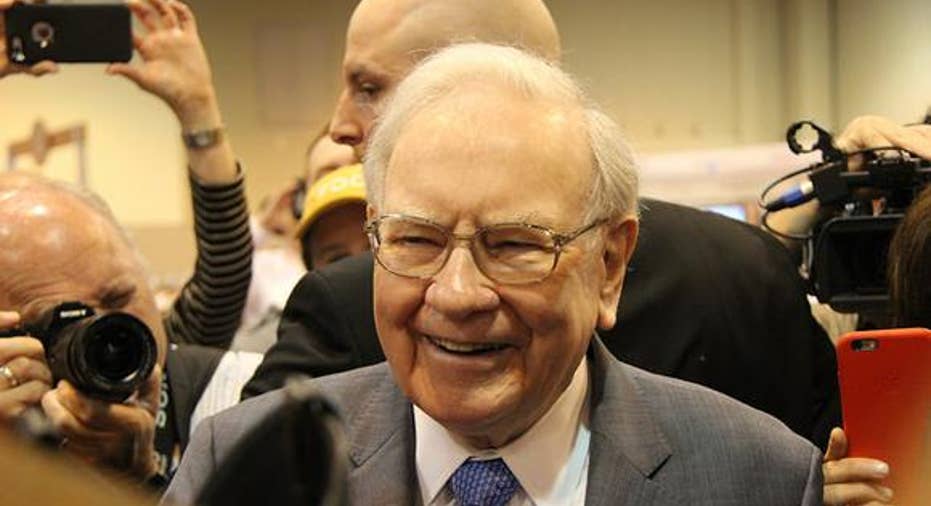 Warren Buffett's Berkshire Hathaway took a new $1 billion position in Apple in the first quarter, a move that comes as the technology giant's shares have been battered amid a slowdown in iPhone sales.
The legendary investor's firm reported owning 9.81 million shares of Apple as of March 31, worth about $1.07 billion. But the value of that investment has already dropped significantly after the company reported its first quarterly revenue decline since 2003 last month.
Mr. Buffett, who for years had avoided technology stocks, previously professed to not understand the sector and has argued that it is difficult to defend its competitive advantages. Mr. Buffett's investment record has been built on investments in insurers, financial companies and industrial businesses, including household names like Coca-Cola  and American Express.
He hasn't avoided technology completely, however, taking a position worth more than $10 billion in International Business Machines in 2011. Berkshire slightly increased that stake again in the first quarter.
Berkshire is also said to be backing a consortium vying for Yahoo's Internet assets that includes Quicken Loans founder Dan Gilbert, according to Reuters and other media outlets. Such a move would mark another investment in an older tech name.
In Apple, Mr. Buffett likely saw a buying opportunity as the shares are off sharply from last summer's highs as the company struggles to maintain the sales surge that followed the introduction of its larger-screen smartphones in late 2014. The 2015 successors to those initial big-display models haven't garnered as much enthusiasm from consumers.
Apple traded above $130 a share last July and ended the first quarter at $108.99. The shares, meanwhile, got a bounce premarket on Berkshire's investment, rising 1.8% to $92.10.
Mr. Buffett's positions were disclosed in a 13F filing with the Securities and Exchange Commission, a quarterly requirement for investors managing more than $100 million. The report indicates the number of shares held and the value of each stake at the end of the quarter, so it isn't clear if Mr. Buffett has continued buying the stock since the quarter ended.
Mr. Buffett's investment in Apple -- his only new position taken in the quarter -- follows the exit of another well-known investor, Carl Icahn, who said last month he had sold his big stake. He told CNBC at the time that Apple is a great company but no longer a "no-brainer" as an investment choice. Mr. Icahn made his initial investment, reported to be worth about $1.5 billion, in 2013. He subsequently bought more shares and called for the company to boost its stock buybacks.
As for IBM, Berkshire bought 198,853 shares in the first quarter, bringing the total value of its position to $12.3 billion. IBM is one of Mr. Buffett's big four investments, along with Kraft Heinz, Wells Fargo & Co. and Coca-Cola. Those three positions were unchanged in the first quarter.
But Berkshire sold off almost all of its $4.2 billion position in Procter & Gamble, which has struggled for years to accelerate its sales growth. Berkshire's remaining position in the maker of Gillette razors and Pamper diapers was about $26 million at March 31.
Berkshire, meanwhile, continued to bet on Phillips 66, increasing the size of its investment by 23% to $6.5 billion. The firm eliminated its position in AT&T, which it had pared in the previous quarter as well. Mr. Buffett had been a large investor in DirecTV, which AT&T bought last July.
Write to Lauren Pollock at lauren.pollock@wsj.com