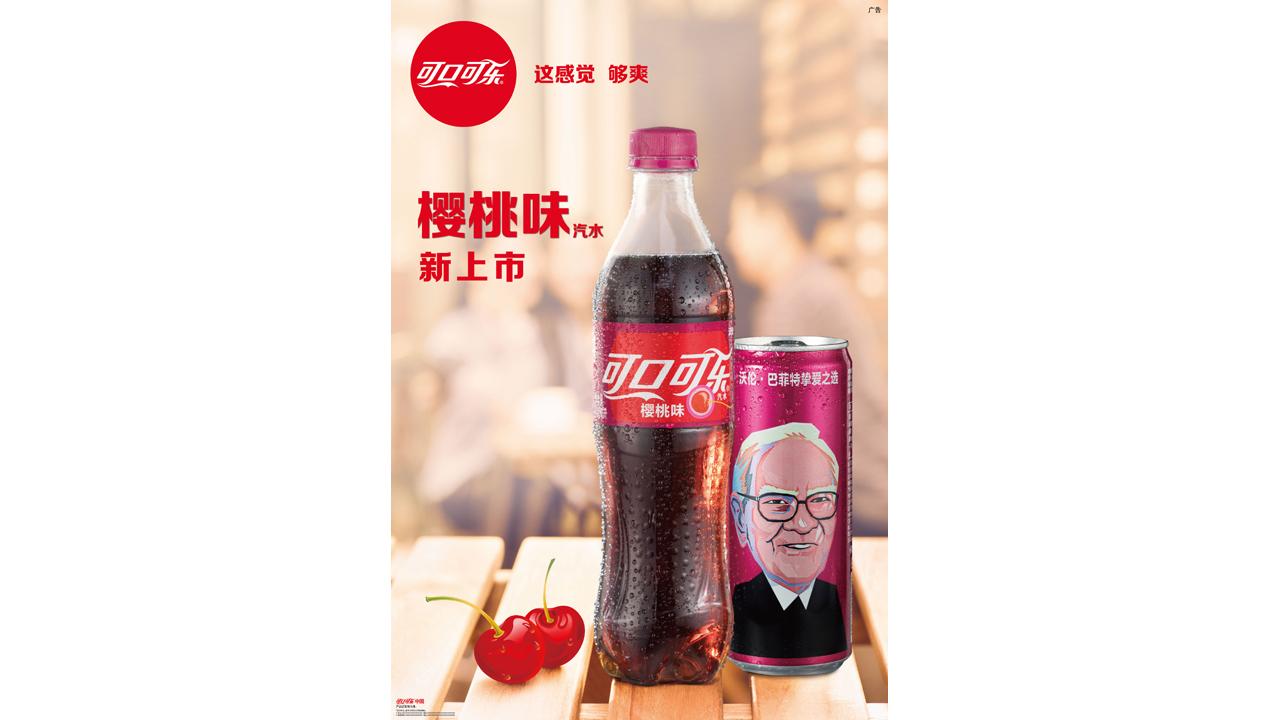 Coca-Cola (NYSE:KO) launched a special-edition of Cherry Coke in March just for Berkshire Hathaway (NYSE:BRK.A) CEO Warren Buffett.
Coca-Cola will feature the billionaire on the soda cans for a limited time in China.
Buffett who is the majority shareholder of Coca-Cola, owns 400,000,000 shares in the company, but he told FOX Business Network's Liz Claman that for six months he will let the company use his image for free.
The business magnate has shares in companies such as Pampered Chef, Dairy Queen and bought Duracell in a $4.7 billion dollar stock deal in 2014.
More from FOXBusiness.com