Buffett Assails Wells Fargo, Defends 3G at Wide-Ranging Meeting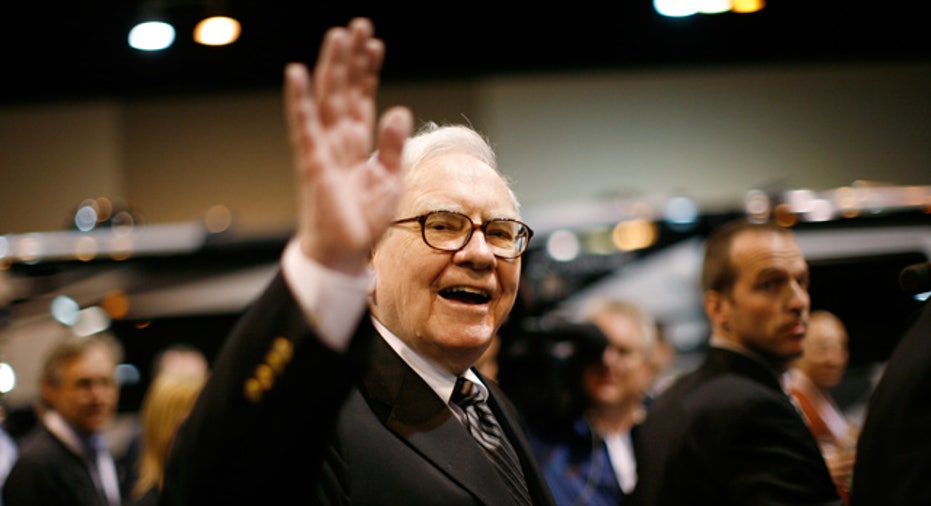 Warren Buffett, the chairman of Berkshire Hathaway Inc <BRKa.N>, on Saturday criticized Wells Fargo & Co <WFC.N> for failing to stop employees from signing up customers for bogus accounts even after learning it was happening, causing a scandal.
Wells Fargo, whose largest shareholder is Berkshire with a 10 percent stake worth roughly $27 billion, gave employees too much autonomy to engage in "cross-selling" multiple products to meet sales goals, Buffett said.
This "incentivized the wrong type of behavior," and former Chief Executive John Stumpf, who lost his job over the scandal, was too slow to fix the problem, Buffett said.
Wells Fargo was among many topics discussed at Berkshire's annual meeting in Omaha, where Buffett, 86, and Vice Chairman Charlie Munger, 93, fielded dozens of questions from shareholders, journalists and analysts.
"If there's a major problem, the CEO will get wind of it. At that moment, that's the key to everything. The CEO has to act," Buffett said. "The main problem was they didn't act when they learned about it."
Still, Buffett's support of current management and board was key to ensuring the re-election of the entire board last month.
Wells Fargo spokesman Mark Folk said "we agree" with Buffett's comments, and have taken "decisive actions" to fix the problems and "make things right for customers."
Buffett likened the situation to Salomon Brothers Inc, where in 1991 he was installed as chairman to clean up a mess after the former chief executive failed to tell regulators a trader was submitting fake bids at Treasury auctions.
Asked whether Berkshire's decentralized structure could lead to a similar scandal, Buffett said "as we sit here, somebody is doing something wrong at Berkshire," whose units employ 367,000 people. But he said Berkshire has an internal "hotline" to flag possible misbehavior, which gets 4,000 calls a year.
SUCCESSION, DIVIDENDS
The meeting also included discussions about Berkshire's succession plans, its controversial partnership with Brazilian firm 3G Capital, and whether it will start paying dividends or make a monster acquisition.
Buffett has said Berkshire could have a new chief executive within 24 hours if he died or could not continue, and that nothing had changed just because he praised fewer managers than usual in his February shareholder letter.
He said it may have been harder to single people out because "we have never had more good managers."
But he also said it would be a "terrible mistake" if capital allocation were not the "main talent" of his successor.
Buffett did lavish much praise on top insurance executive Ajit Jain, who some investors believe could be that successor, saying "nobody could possibly replace Ajit. You can't come close."
On 3G, with which Berkshire controls Kraft Heinz Co <KHC.O> and tried to merge it with Unilever NV <ULVR.L><UNc.AS>, Buffett acknowledged a dislike for the cost-cutting for which the Brazilian firm is known.
But, he said, "it is absolutely essential to America that we become more productive, and 3G was "very good at making a business productive with fewer people."
Buffett also raised the possibility Berkshire could pay its first dividend since 1967, if "reasonably soon, even while I'm around," the company had too much cash it could not reasonably deploy.
"It could be repurchases, it could be dividends," he said.
Berkshire ended March with more than $96 billion of cash and cash-like instruments, and Munger said it could do a "$150 billion" acquisition now if it wanted.
AIRLINES, IBM
Buffett defended Berkshire's foray into airlines, where it is a top investor in American Airlines Group Inc <AAL.O>, Delta Air Lines Inc <DAL.N>, Southwest Airlines Co <LUV.N> and United Continental Holdings Inc <UAL.N>.
He had long disdained the industry, which had gone through many bankruptcies, but said he is confident it will not resort to "suicidally competitive" pricing strategies that could spell doom.
Munger added: "You've got to remember railroads were a terrible business for decades and decades and decades, and then they got good." Berkshire bought the BNSF railroad in 2010.
Buffett also admitted he was wrong to think International Business Machines Corp <IBM.N> "would do better" when he started amassing 81 million shares six years ago.
Berkshire recently sold about one-third of those shares even as it built a huge stake in Apple Inc <AAPL.O>, which Buffett said is more as a "consumer" company than a technology company.
He also addressed criticism that Berkshire discloses too little about businesses such as aircraft parts maker Precision Castparts Corp, which it bought last year for $32.1 billion.
"We want you to understand what you own," he said, and "there are just a million things that are of minor importance" at Berkshire, whose market value is about $411 billion.
Buffett also noted that Berkshire reported far fewer investment gains in the first quarter, which dragged on results, but said the company now has a slight preference for taking tax losses, which could lose value if Washington lawmakers reduce the 35 percent corporate tax rate.
Shareholders overwhelmingly rejected a proposal that would have required Berkshire to disclose its political contributions twice a year.
The annual meeting, expected to draw more than last year's estimated 37,000 shareholders, is the main event of a weekend of events that Buffett calls "Woodstock for Capitalists."
Buffett and Munger took questions after the traditional shareholder movie, and after Buffett had roamed a nearby exhibit hall featuring products from Berkshire companies.
He was joined at the traditional newspaper tossing contest by friends including Microsoft Corp <MSFT.O> co-founder and Berkshire director Bill Gates and Miami Dolphins defensive tackle Ndamukong Suh.
Hundreds of shareholders lined up early outside downtown Omaha's CenturyLink Center for the meeting. Several said they got there nearly five hours before doors opened around 6:45 a.m.
"Every year it seems I have to come earlier," said Chris Tesari, a retired businessman from Pacific Palisades, California who said he arrived at 3:20 a.m. for his 21st meeting. "It's a pilgrimage."
(Reporting by Jonathan Stempel in Omaha, Nebraska; Additional reporting by Trevor Hunnicutt; Editing by Jennifer Ablan and Nick Zieminski)