Buffett Annual Letter Comes Amid Performance Lag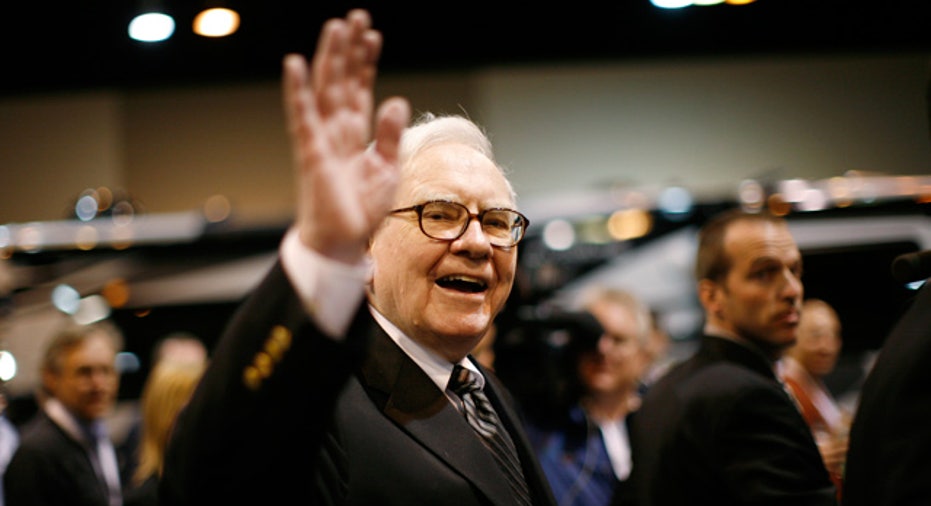 Warren Buffett will release his annual letter to Berkshire Hathaway shareholders after a year when its stock price lagged the broader market by the most since 2009, adding to years of underperformance.
The letter, due Saturday, is a must-read on Wall Street, filled with his thoughts on investing, life and the Omaha, Nebraska company he has run for five decades.
For some, navigating the present is of primary concern, as his shares have lagged the S&P 500 for the last several years.
"His underperformance is getting conspicuous. He must address it," said Doug Kass, who runs Seabreeze Investment Partners in Palm Beach, Florida, and is selling Berkshire shares short.
The price of a Berkshire Class A share fell 12.5 percent in 2015, compared with a 1.4 percent gain in the Standard & Poor's 500 including dividends, Reuters data show. That was the worst underperformance since 2009, and between 2009 and 2015, the S&P gained about 163 percent; Berkshire, just 105 percent.
Berkshire looks better when measured by book value, which looks to have gained 7.2 percent in 2015, according to Keefe, Bruyette & Woods analyst Meyer Shields. But since the financial crisis, it, too, has lagged the S&P 500, based on Shields' book value estimate.
Investors will look to see if there is any change in how Buffett views partnerships with investors such as Brazil's 3G Capital, a cost-cutting specialist he teamed with on mergers creating Kraft Heinz Co and Burger King parent Restaurant Brands International Inc. Buffett faced questions at 2015's meeting about 3G's tendency to cut jobs aggressively.
Berkshire now owns some 90 businesses, employing roughly 360,000 employees, including the Geico auto insurer, the BNSF railroad, Dairy Queen ice cream, and soon, Procter & Gamble Co's Duracell battery business.
Berkshire also owns dozens of stocks. But there, two big Buffett holdings, American Express Co and International Business Machines Corp have recently been dogs.
Bill Smead, who invests $2.1 billion at Smead Capital Management in Seattle, said Berkshire's stock price looks "incredibly attractive" at close to 1.2 times book value. Buffett has said Berkshire would buy back stock at that level.
One lingering question: Who will take over in coming years, given Buffett is 85, and second-in-command Charlie Munger is 92.
Analysts expect full-year operating profit of $17.3 billion, including profit of $2,814 per share in the fourth quarter, according to Thomson Reuters I/B/E/S.
(Editing by Jennifer Ablan and and Nick Zieminski)