Buffett adds his 2 potential successors to Berkshire board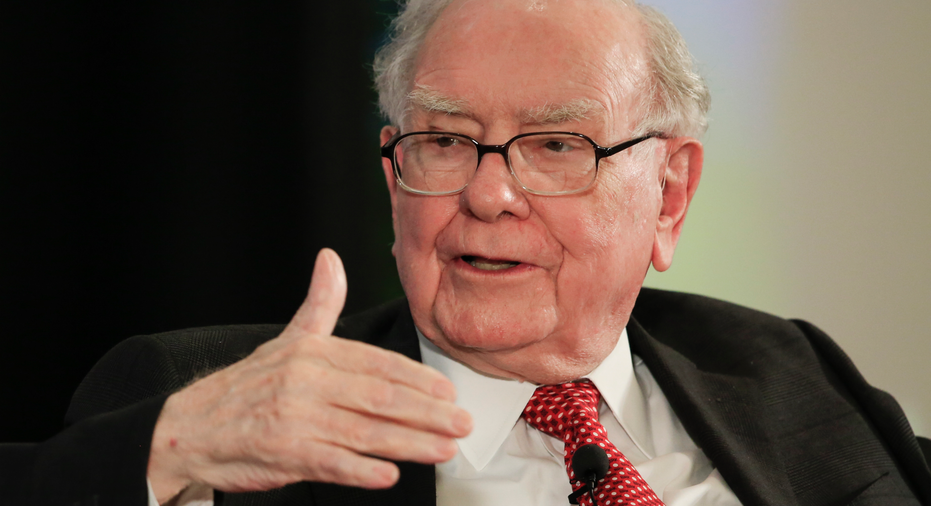 Berkshire Hathaway is promoting the two top candidates to eventually replace CEO Warren Buffett to its board, but the 87-year-old investor says he isn't leaving.
Buffett and Berkshire's 94-year-old Vice Chairman Charlie Munger will retain their positions on the board, which is expanding to 14 members from 12. But Greg Abel and Ajit Jain will also become vice chairmen and take on more duties.
Buffett said on CNBC Wednesday the new board members are "part of a movement toward succession over time."
Buffett said the move isn't due to any looming concerns, saying he's in "remarkably good health." Yet Buffett says Abel and Jain are the right choices as potential successors.
"They've both got Berkshire in their blood," Buffett said.
For years, Buffett has said Berkshire had identified several internal CEO candidates who could replace him. Buffett had refused to name them, but investors who follow Berkshire had long included Jain and Abel on their short lists.
This move makes the succession plan clear for investors, said Andy Kilpatrick, who has followed Berkshire for years while writing and updating "Of Permanent Value: The Story of Warren Buffett."
"Now if something happens, they're right there," Kilpatrick said.
Abel, who leads Berkshire Hathaway's utility unit, will now oversee all of the conglomerate's non-insurance business operations. Jain will oversee all of Berkshire's insurance operations. He currently serves as executive vice president of National Indemnity Co.
Buffett shot down the idea that Abel and Jain would share the CEO post once he's no longer running the company, saying there would be one person in the position but not saying who it would potentially be.
Berkshire owns more than 90 different companies in a variety of industries, including electric utilities, retail jewelers, insurance and BNSF railroad. The conglomerate also holds major investments in companies such as Coca-Cola, Wells Fargo, American Express and Apple.
The company is extremely decentralized with the subsidiaries largely running themselves on a daily basis. Buffett's primary role as CEO is to decide where to invest Berkshire's cash — either in its own companies, acquisitions or outside investments — and manage the executives who lead the subsidiaries.
Berkshire has grown to employ roughly 370,000 people, but only 25 of those work at the conglomerate's headquarters in Omaha, Nebraska.
___
Online:
Berkshire Hathaway Inc.: www.berkshirehathaway.com
Follow Josh Funk at www.twitter.com/funkwrite