BTIG Research Goes Bullish on Facebook (Again)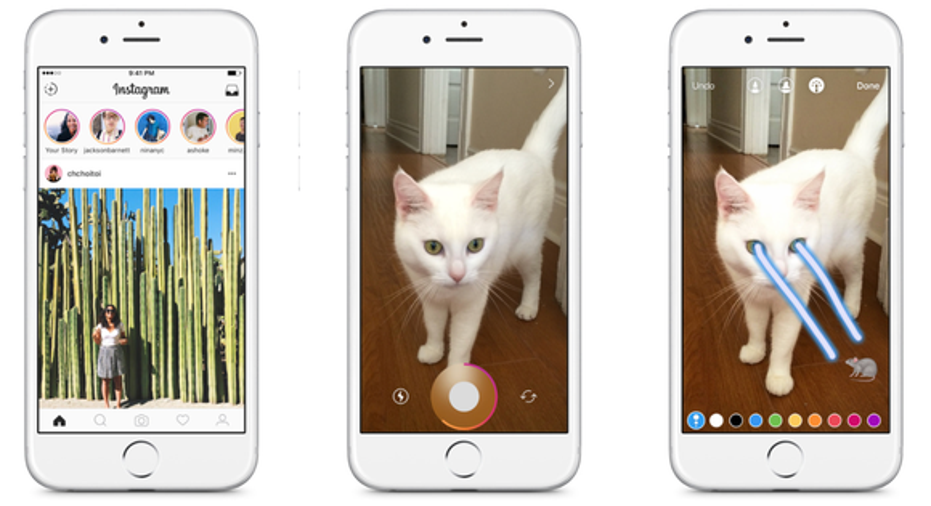 Last summer, BTIG Research downgraded shares of Facebook (NASDAQ: FB) from buy to neutral, after maintaining a buy rating for nearly three years. The downgrade was in part in response to soaring share prices that had jumped to above BTIG's price target at the time, combined with heightened investor expectations and uncertainty around Facebook's burgeoning video efforts.
It was a mistake.
Mark Zuckerberg speaking on stage. Image source: Facebook.
Same expectations
BTIG analyst Richard Greenfield has now upgraded Facebook shares back to a buy rating, acknowledging that sitting on the sidelines year to date "has clearly been a mistake in 2017 and we are simply not going to allow that mistake to continue." With Q1 2017 coming to a close in a few days, Facebook shares are already up 21%. Along with the upgrade, BTIG is assigning a $175 price target, based on a forward earnings multiple of 23.5 times 2018 earnings.
Importantly, BTIG's price target "assumes no multiple expansion from current levels," so the price appreciation would only need to be a function of Facebook continuing to grow its top and bottom lines. Investors don't necessarily need to ratchet up their long-term expectations, which often goes hand in hand with multiple expansion.
Instagram Stories have proven to be unexpectedly popular, and Facebook's video strategy continues to evolve while legacy media companies keep floundering in mobile video. Greenfield's bullishness is predicated largely on strength in these two areas.
Instagram Stories is crushing it
BTIG initially had low expectations of Instagram Stories, dismissing it as a replica of Snap's (NYSE: SNAP) Snapchat Stories (which it is). But Instagram Stories have taken off in popularity: Facebook announced in January that Instagram Stories has 150 million daily active users (DAUs). That came just five months after launch, and is just a hair shy of the 158 million DAUs that Snapchat had at the end of 2016. It's worth noting that Snapchat's sequential DAU growth decelerated meaningfully when Facebook launched Instagram Stories. That's not a coincidence.
Instagram Stories have already become a huge hit. Image source: Facebook.
The ephemeral nature of Instagram Stories has helped the offering take off:
And Facebook is just getting started, particularly in terms of monetization of Instagram Stories.
Live video is evolving
Facebook's early live-streaming moves included some missteps, and BTIG considered some of the ideas to be "misguided." Encouraging everyone to live-stream could result in poor and uninteresting video content, which would only hurt engagement at a time when Facebook needed it most to get live-streaming off the ground. But Facebook's targeting is starting to kick in while it emphasizes other forms of video content, not just live-streams.
Live video in the Facebook app. Image source: Facebook.
The company is now ramping video monetization with midroll ads, while investing in higher-quality video. Video ads fetch higher prices, and the subsequent increase in average ad prices should help offset some of the slower expected ad load growth that Facebook disclosed a few months back.
After sitting on the sidelines for nearly eight months, BTIG thinks it's time to jump back in.
10 stocks we like better than FacebookWhen investing geniuses David and Tom Gardner have a stock tip, it can pay to listen. After all, the newsletter they have run for over a decade, Motley Fool Stock Advisor, has tripled the market.*
David and Tom just revealed what they believe are the 10 best stocks for investors to buy right now... and Facebook wasn't one of them! That's right -- they think these 10 stocks are even better buys.
Click here to learn about these picks!
*Stock Advisor returns as of February 6, 2017
Evan Niu, CFA owns shares of Facebook. Evan Niu, CFA has the following options: long January 2018 $120 calls on Facebook. The Motley Fool owns shares of and recommends Facebook. The Motley Fool has a disclosure policy.