Brown-Forman posts higher profit in 1st quarter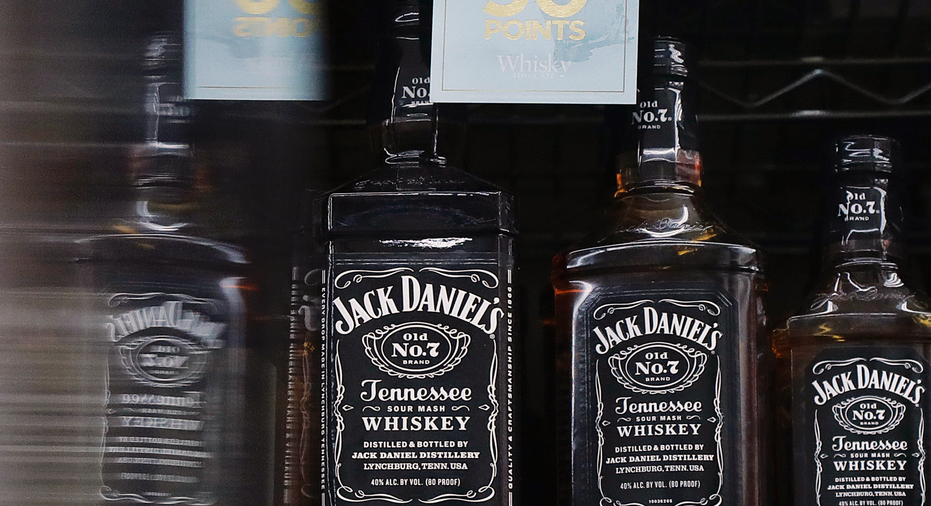 Brown-Forman Corp. reported higher first-quarter net income Wednesday, fueled partly by strong overseas sales aimed at softening the short-term impact from tariffs. But the spirits company best known for its Jack Daniel's Tennessee Whiskey brand cautioned it's bracing for a period of uncertainty from trade disputes in some key markets.
Sales surged in its top European markets due to inventory stockpiling as the company and its customers braced for the effects of tariffs imposed in the European Union that targeted American whiskey and other U.S. products.
Foreign markets account for slightly more than half of Brown-Forman's overall sales. EU countries represent slightly more than one-fourth of total sales.
So far, the company said it has responded by raising the price of its American whiskeys in a handful of markets due to tariffs, but it plans to eventually spread the price hikes to other countries where tariffs were imposed. A company spokesman said Brown-Forman has not yet increased prices in its biggest European markets, which are the United Kingdom, Germany and France.
Those higher prices, however, won't completely absorb the company's higher costs due to the tax, Brown-Forman executives said in a conference call with industry analysts.
"We intend to take price increases in many of the remaining markets as a result of tariffs, and we are continuing to assess the timing and amount on a market-by-market basis, while considering the impact on our business and our consumers," said Jane Morreau, the company's chief financial officer. "However, at this point, we do not expect that these price increases will offset the cost of the tariff itself in the interim."
The result will be lower margins for Brown-Forman in the current fiscal year, she said.
The company cited stiff competition in those foreign markets and the benefits it reaped from federal tax cuts in the U.S. as reasons it has delayed many of its overseas price hikes. It's also waiting to see if the trade disputes can be resolved.
"In some ways, yes, we are buying time to see if these things can be worked out," said Paul Varga, the company's CEO.
Due to tariff-related inventory stockpiling, Brown-Forman said its underlying net sales increased by 38 percent in Germany and 33 percent in the United Kingdom in the first quarter. The company estimated that stockpiling at retail and wholesale levels contributed about two to three points of its underlying net sales growth.
The Louisville, Kentucky, company continued to predict underlying net sales growth of 6 percent to 7 percent in the current fiscal year. But it lowered its projected full-year earnings to a range of $1.65 to $1.75 per share.
"This range includes the net estimated change to operating income growth due primarily to tariffs, which we assume remain in place for the full fiscal year, as well as expectations for additional foreign exchange headwinds at current spot rates," the company said in a release.
On average, analysts surveyed by FactSet forecast annual earnings per share of $1.79.
Brown-Forman reported net sales growth across much of its spirits lineup in the first quarter. The entire Jack Daniel's lineup had underlying net sales growth of 10 percent in the quarter. The company's Woodford Reserve bourbon brand was up 29 percent. Among its tequilas, el Jimador was up 11 percent and Herradura rose 10 percent. Finlandia vodka's underlying net sales declined 10 percent.
Underlying net sales grew by 2 percent in the U.S. during the three-month period. Sales surged by 16 percent in the company's developed markets outside the U.S. and by 11 percent in emerging markets abroad.
Brown-Forman reported net income of $200 million, or 41 cents per share, for the quarter ended July 31. That's compared to $178 million, or 37 cents per share, a year ago. Quarterly net sales rose 6 percent to $766 million.
In midday trading, Brown-Forman's Class B shares added 20 cents to $52.53.
_____
Elements of this story were generated by Automated Insights using data from Zacks Investment Research. Access a Zacks stock report on BF.A at https://www.zacks.com/ap/BF.A