Brokers for Long-Term Investing: How Robinhood and OptionsHouse Compare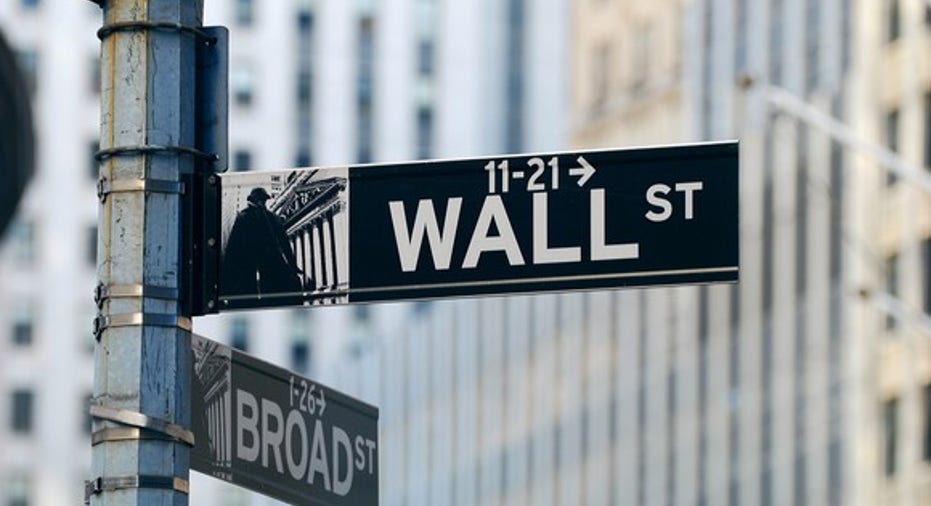 Want to start making investments? You'll need to open a brokerage account to do just that. But when it comes to actually picking a broker, we think investors should stick to the big points of comparison. Below, we'll show you how Robinhood and OptionsHouse compare on matters that are most important for long-term investors.
Trading costs and commissions
While we don't think commission prices are the only thing you should think about when picking a brokerage, it's good to know what you'll pay to make a trade.Robinhood is something of an oddball in the brokerage industry because it's a no-frills brokerage that doesn't charge commissions. By contrast, OptionsHouse charges commissions, but offers more investment choices and perks as a result.
Broker

Stocks/Options

ETFs

Mutual funds

Robinhood

Stocks: Free

Options: Not available

Free

Not available

OptionsHouse

$4.95 per trade + $0.50 per options contract

$4.95 per trade

$20.00 per purchase
Source: Company websites.
Importantly, there are more than just price differences to consider here. Robinhood offers free stock and ETF trades, but doesn't offer options trading or mutual fund investments. OptionsHouse offers all four types of investments, but charges a commission on every trade.
Notably, it's likely that the published commission prices are probably higher than what you can expect to pay on the average trade. First, many brokers offer investments that can be purchased without paying a commission. Secondly, it's likely you might qualify for a bonus that can reduce the true cost of trading. Learn more about bonuses for traditional brokerage accounts, as well as special offers for IRA accounts, which can add up to thousands of dollars in savings at some brokers.
Commission-free ETFs and NTF Funds
Some brokers have lengthy lists of commission-free ETFs and no-transaction-fee (NTF) mutual funds that their clients can trade for free. Here's how Robinhood and OptionsHouse stack up on fee-free investments.
| Broker | Commission-free ETFs | NTF Mutual funds |
| --- | --- | --- |
| Robinhood | All ETFs | Not available |
| OptionsHouse | None | None |
Source: Company websites.
All trades (stocks and ETFs) are free on Robinhood, so it might be fair to say that every ETF is a commission-free ETF there. OptionsHouse doesn't have fee-free funds, but it does offer access to mutual funds, which Robinhood does not.
Account minimums
Before we go much further in our comparison, it's probably important to point out that both OptionsHouse and Robinhood are no-minimum brokerages. Therefore, you can open an account without having to meet certain minimum deposit criteria. To make an investment, though, you'll need to have an account balance large enough to buy stock, ETFs, or mutual funds.
Trading platform
For years, traders have argued about which brokerage has the best platform, or software, for making a trade. As long-term investors who don't trade frequently, we at The Motley Fool have stayed out of it. We tend to think that deciding between platforms tends to have more to do with personal preference, anyway.
But while we're on the subject, there is something you should know about trading platforms. Robinhood is only available on mobile devices (phones, tablets -- anything for which software is generally called an "app"). OptionsHouse is available on computers (desktops or laptops) in addition to mobile devices.
Bring Wall Street to your home thanks to mobile and desktop trading platforms. Image source: Getty Images.
International stocks and ADRs
Most online brokers, including Robinhood and OptionsHouse, allow you to make select investments in companies that are domiciled in foreign markets with some limitations. Here's how the two stack up on foreign investments.
| Investments | Robinhood | OptionsHouse |
| --- | --- | --- |
| American Depositary Receipts (ADRs) | Some | Yes |
| International stock markets | No | No |
| ETFs/Mutual funds of foreign stocks | ETFs | ETFs and mutual funds |
Source: Company websites.
If you prefer investing in foreign stocks via funds, Robinhood and OptionsHouse both offer the ability to own foreign stocks through American-listed ETFs. OptionsHouse also opens up the opportunity to invest in mutual funds that hold foreign stocks, too.
As for individual companies, there are some important differences. OptionsHouse customers can trade American Depositary Receipts (ADRs), which act as tickers for stocks listed on foreign markets. Robinhood allows for some ADR trading, stating on its website that its clients can invest in "companies domiciled in Canada and Israel that trade above $5."
But if you want to buy stocks on international stock exchanges, you'll need to look for a different broker. Neither Robinhood nor OptionsHouse make that option available. (In fairness, only a few discount brokers offer the ability to trade internationally.)
Research quality and tools
We generally view research availability as a good thing for individual investors who can benefit from different perspectives and opinions. OptionsHouse customers have access to numerous proprietary reports, daily webcasts with analysts, and Reuters reports, just to name a few free research perks. Robinhood doesn't currently offer research capabilities, which is something that should be balanced with the fact it doesn't charge commissions.
Mobile app
Robinhood and OptionsHouse provide mobile trading applications that enable their clients to trade anywhere they have internet access or cellphone signal. Here's how each broker's users and clients rated their iOS and Android apps (as of 12/19/2016).
| Broker | Apple App Store | Google Play |
| --- | --- | --- |
| Robinhood | 4.5 stars | 4.5 stars |
| OptionsHouse | 2.0 star | 3.0 stars |
Source: Relevant app stores.
The bottom line on Robinhood and OptionsHouse
Despite their differences, either brokerage could be a good fit, depending on your personal portfolio. Robinhood's commission-free trades may be preferable, even if it means less access to foreign investments, mutual funds and options, and investment research. Conversely, some may prefer a wider-selection of potential investments and research tools at OptionsHouse, even at the cost of a commission on every trade.
The point is that there isn't a universally best brokerage that fits the needs of every single investor. To be clear: The Motley Fool does not endorse any particular broker, but we do have some resources that might help you in your hunt. Fool.com's Broker Center and IRA Center make it easy to compare current special offers and features offered by several leading discount brokerages all on one page. With cash bonuses that can be as large as $2,000, it pays to see if you qualify for perks just for opening an account.
10 stocks we like better thanWal-MartWhen investing geniuses David and TomGardner have a stock tip, it can pay to listen. After all, the newsletter theyhave run for over a decade, the Motley Fool Stock Advisor, has tripled the market.*
David and Tomjust revealed what they believe are theten best stocksfor investors to buy right now... and Wal-Mart wasn't one of them! That's right -- theythink these 10 stocks are even better buys.
Click hereto learn about these picks!
*StockAdvisor returns as of December 12, 2016The author(s) may have a position in any stocks mentioned.
Try any of our Foolish newsletter services free for 30 days. We Fools may not all hold the same opinions, but we all believe that considering a diverse range of insights makes us better investors. The Motley Fool has a disclosure policy.