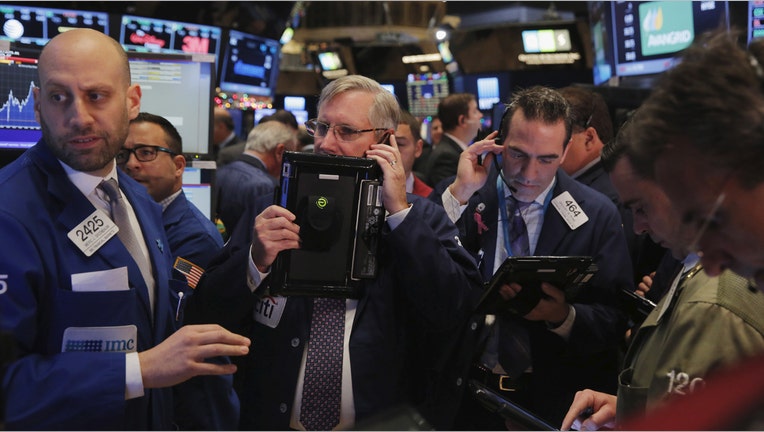 The broader averages rallied into the closing bell on Wednesday on the heels of a leap higher in global oil prices.
These were the biggest headlines through the trading day.
1. Global Service-Sector Data
---
After manufacturing figures from around the world underwhelmed investors on Monday, service-sector data failed to give Wall Street momentum.
Data from the Institute for Supply Management showed U.S. service-sector growth slowed more than expected in January. The gauge fell to 53.5 during the month from 55.8 in December. Wall Street expected a much shallower decline to 55.1. It was the lowest reading since February 2014. The new orders index also posted declines, while the employment index reached its lowest level since January 2015.
Elsewhere in the world, China's Caixin services PMI registered a reading of 52.4 for January from 50.2 in December, which was the second-lowest reading in a decade. The January reading was the highest level since July as new business and unemployment rose.
Meanwhile, Markit's eurozone PMI fell to 53.6 last month from 54.3 in December, while the United Kingdom's gauge jumped to 55.6 compared to an expected decline.
2. Oil Prices
---
Crude oil prices were substantially higher on U.S. dollar weakness, despite fresh supply data from the Energy Information Administration. The figures showed substantial gain in crude stockpiles with weekly stocks up 7.79 million barrels to 502.71 million. That compared to an expectation for a much smaller 4.8 million build.
West Texas Intermediate crude surged 8.03% to settle at $32.28 a barrel, while Brent, the international benchmark jumped 7.09% to $35.04 a barrel.
Prices had initially sold off on the data, reversing gains from a Reuters report that stated Russia said again it was willing to discuss production cuts with OPEC.
Prices for crude oil plunged more than 5.5% on Tuesday to settle below the psychologically-significant $30 a barrel in the U.S. For West Texas Intermediate crude, it was the biggest two-day percentage decline since March 2009.
3. U.S. Employment Picture
---
On Friday, traders will parse the all-important January non-farm payrolls report, which is expected to show a gain of 190,000 jobs.
Ahead of the data, Wall Street got a snapshot of private-sector hiring from payroll processor ADP. The data showed private payrolls added 205,000 workers last month, higher than the 195,000 expected. Moreover, December's payroll figures were revised higher by 10,000 to 267,000.
4. Yahoo
---
Shares of the Internet giant continued to come under selling pressure Wednesday morning after reporting fourth-quarter results after the bell Tuesday. It wasn't necessarily the headline figures investors were most anxious about, but rather Yahoo's intentions on future business operations.
In a statement, the company's chairman said the primary focus is separating its Alibaba (NYSE:BABA) stake from its operating business, but it will continue to explore other strategic alternatives. This comes on the heels of pressure from activist investor Starboard, which has pushed the company to retain its stake in the Chinese e-commerce company and instead spin off units in its core business.
5. Auto Makers
---
A day after January auto sales figures showed mixed results from U.S. automakers, two of Detroit's Big Three made news on Wednesday.
General Motors (NYSE:GM) said growth in China and higher sales of pickup trucks and sport utility vehicles helped boost its bottom line. Earnings per share jumped 17% during the period to $1.39 from $1.19 a year earlier. Sales in North America, helped by plunging gas prices, jumped 8.6% during the quarter, while China sales rose 14% despite worries of an economic slowdown there.
Ford (NYSE:F), meanwhile, said it plans to cut 10,300 salaried jobs in Europe in an effort to cut $200 million in costs while revamping its model line to return to sustainable profit in the region. On January 28, the company said full-year profit in the region came in at $259 million, its first profit  there since 2011.