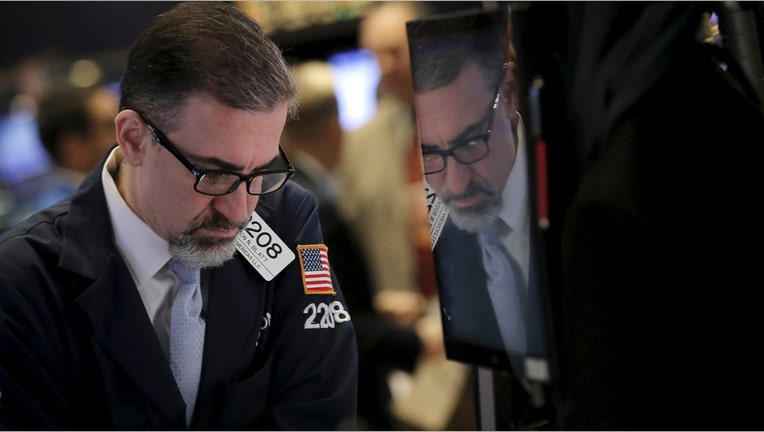 U.S. equity markets drifted lower at the opening bell as traders digested the latest CPI data on Friday as oil prices declined.
1. Global Oil Prices
---
Global oil prices saw sharp losses on Friday after a week of big gains as hopes faded for a move to ease production.
On Tuesday, four of the world's biggest producers – Venezuela, Russia, Saudi Arabia, and Qatar – proposed a production freeze at January levels. However, the deal was contingent on other nations joining the pact. The following day, Iran, one of the nations looking to ramp up production this year after international sanctions were lifted, said it would support OPEC and its mission, but stayed mum about whether it would join in on limiting production. The country, it's been said, is most likely to focus on regaining lost market share.
Meanwhile, Saudi Arabia's foreign minister told AFP late Thursday the nation is "not prepared" to slash production, adding it will seek to protect its market share.
Adding to declining sentiment, oil inventory data out on Thursday showed a record build in crude inventory last week. Stocks rose by 2.1 million barrels, according to figures from the Energy Information Administration.
In recent action, the global crude benchmarks saw steep declines. West Texas Intermediate crude prices fell 3.74% to $29.62 a barrel, while Brent, the international benchmark, dropped 2.83% to $33.32 a barrel.
2. Consumer Price Index
---
The Labor Department reported inflation at the consumer level was unchanged in January from December. Prices were expected to fall 0.1% during the month. Excluding the volatile food and energy component, prices rose 0.3%, slightly more than the 0.2% rise forecasted. On a year-over-year basis, prices rose 1.4%, compared to 1.3% expectations. Ex food and energy, prices increased 2.2%, compared to 2.1% views.
The data are the latest piece in the economic puzzle for the U.S. as investors try to figure out the Federal Reserve's next move on interest rates. When the central bank hiked rates for the first time in nearly a decade in December, it suggested there could be up to four more raises by the end of 2016. However, the Fed opted to stand firm on rates in January, citing a breakdown in global economic conditions as investors panicked about how a global slowdown could hit the U.S. The stock market took a beating, but has since recovered as policy makers have suggested they will take any move on rates one day at a time, fully digesting every piece of data.
The Fed next meets on March 15 and 16, but few expect the central bank to announce a tick up in rates.
3. Apple
---
Earlier this week, Apple (NASDAQ:AAPL) called a request "unprecedented" from the Federal Bureau of Investigation asking the company to unlock an iPhone 5C from one of the shooters in the San Bernardino shootings that killed 14 people and wounded 22.
Reuters reported that according to court papers, the tech behemoth has retained prominent free-speech lawyers and is likely to seek to invoke first-amendment free speech protections as one of its key legal arguments.
On Thursday, Apple was given three additional days to file a response to a court order for Apple to provide software and assistance to investigators.
4. Yahoo
---
The struggling Internet technology company said on Friday its board of directors formed an independent committee tasked with exploring strategic alternatives as it continues to weigh a reverse spin in which the company would hold onto its stake in e-commerce giant Alibaba (NYSE:BABA) but sell off portions or all of its core business.
In a release, Yahoo (NYSE:YHOO) said the committee is working with financial advisors Goldman Sachs (NYSE:GS), JPMorgan (NYSE:JPM) and PJT Partners , and Cravath, Swaine & Moore LLP as its legal advisor. The committee, the company said, is working to lay guidelines for engaging in talks with interested parties, and will form proposals to bring to Yahoo's board of directors of any proposed transactions in the best interest of the company.
"Separating our Alibaba stake from Yahoo's operating business is essential to maximizing value for our shareholders," CEO Marissa Mayer said in a statement. "In addition to the reverse spin, there are strategic alternatives that could help us achieve separation, while strengthening our business."
Earlier this week, Yahoo said it would discontinue seven of its online magazines that dive into topics including food, health, parenting, Makers, travel, autos, and real estate. Its remaining verticals, news, sports, finance, and lifestyle will continue to be a focus for the company.
The cuts come after Yahoo announced in its latest earnings report that it would slash about 15% of its global workforce.