British arm of retailer Toys R Us goes into administration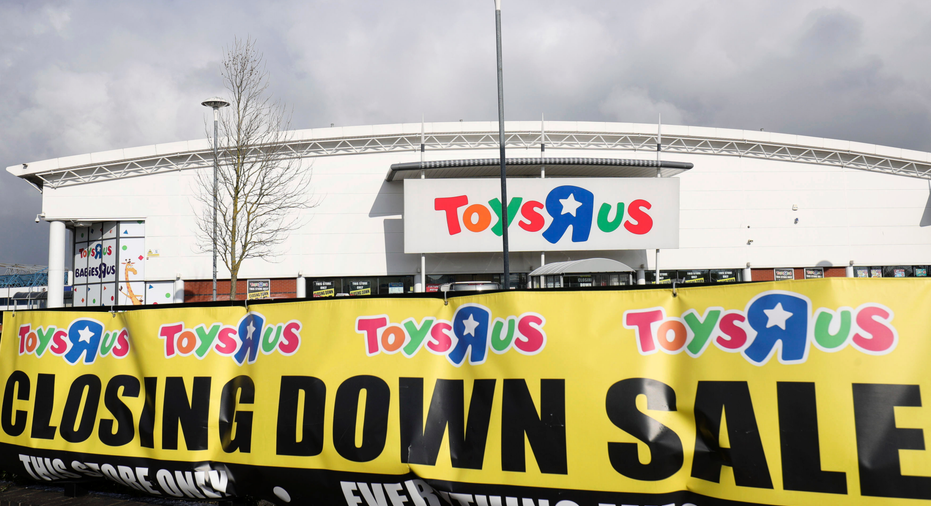 The British arm of Toys R Us went into insolvency administration Wednesday, putting 3,200 jobs at risk, as big retailers continue to feel pressure from a global shift to online sales.
Accountancy firm Moorfields said it had been appointed to oversee "an orderly wind-down" of the debt-burdened toy chain, which has 105 U.K. stores.
It said it would "make every effort to secure a buyer for all or part of the business." All stores will remain open until further notice.
Toys R Us has struggled in recent years, with its big warehouse-style stores losing business to online retailers. Its results over the crucial Christmas period were worse than expected.
The chain's American owner filed for bankruptcy protection in September and announced last month it would close up to 182 stores in the U.S.
Many British retailers are facing tough times, with inflation outstripping wage growth and a fall in the value of the pound after the country's 2016 vote to leave the European Union.
British electronics chain Maplin, which has 217 stores, also went into administration Wednesday, calling in accounting firm PwC after attempts to find a buyer failed.
Chief Executive Graham Harris said "it has not been possible to secure a solvent sale of the business and as a result we now have no alternative but to enter into an administration process."
Harris said "macro factors have been the principal challenge, not the Maplin brand or its market differentiation."