Britain's Co-operative bank for sale amid capital concerns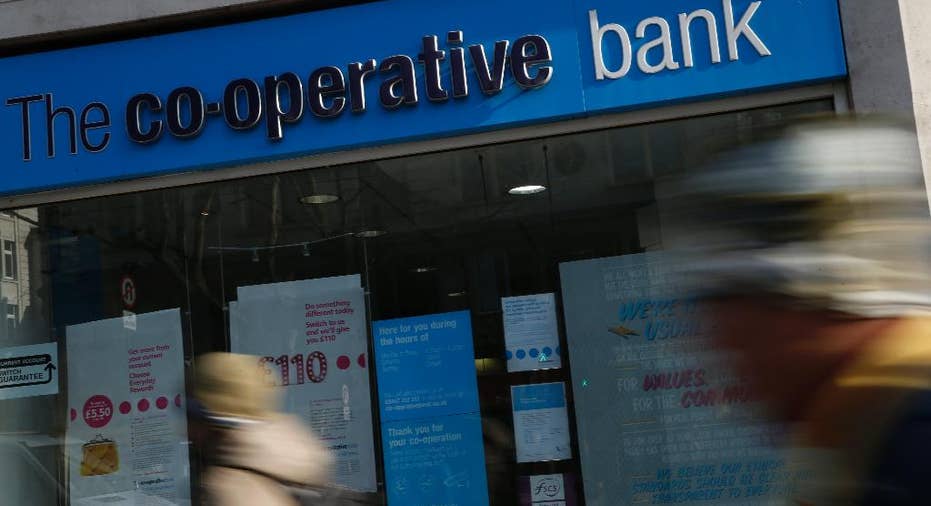 Britain's Co-operative Bank is putting itself up for sale as it struggles to meet capital requirements designed to ensure financial institutions can survive hard times.
The lender says it is seeking buyers and considering other options to increase capital, a process that has been hampered by low interest rates and higher-than-expected costs of correcting past problems.
The Co-op Bank, which traces its roots to 1872, is controlled by a group of hedge funds that helped save it from collapse in 2013.
The bank said Monday that a sale was "always considered a potential outcome of the turnaround plan."
Bank of England regulators says they welcome the Co-op's action and will "continue to assess the bank's progress in building greater financial resilience over the coming months."