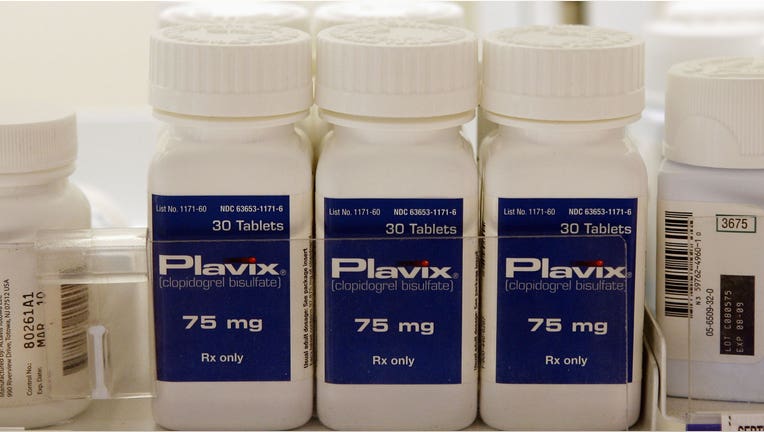 Bristol-Myers Squibb reported better-than-expected quarterly results on Thursday, thanks to sales of its treatments for hepatitis C, cancer and blood clots, and slightly raised its forecast for full-year profit.
The U.S. drugmaker earned $1.17 billion in the second quarter, or 69 cents a share, compared with a loss of $130 million, or 8 cents a share, a year earlier, when it took a big acquisition-related charge.
Excluding special items, Bristol-Myers earned 69 cents per share, exceeding the average analyst estimate of 67 cents, according to Thomson Reuters I/B/E/S.
Company revenue jumped 17 percent to $4.87 billion, about $200 million above analyst predictions. Still, most of the unexpected sales gains came from hepatitis C medicines that are expected to soon lose ground to newer, potent treatments.
Bristol-Myers' most important medicine is Opdivo, a so-called PD-1 inhibitor for melanoma, lung cancer and kidney cancer that works by taking the brakes off the immune system.
Approved in late 2014, its sales hit $840 million in the quarter and is expected to keep growing by leaps and bounds despite competition from Merck & Co's similar Keytruda.
Another strong performer was Eliquis, a pill co-marketed by Pfizer Inc, which is used to prevent blood clots in patients with an irregular heartbeat called atrial fibrillation. Its sales soared 78 percent to $777 million, helped by clinical data that suggest it is safer and more effective than rival new oral therapies.
Bristol-Myers said it now expects 2016 earnings of $2.55 to $2.65 per share, slightly higher than its earlier forecast of $2.50 to $2.60 per share. That would reflect earnings growth of up to 32 percent over the previous year, as Opdivo and Eliquis continue to enjoy large sales gains.
(Reporting by Ransdell Pierson; Editing by Bernadette Baum)