Bristol-Myers Forecasts '16 Profit Above Estimates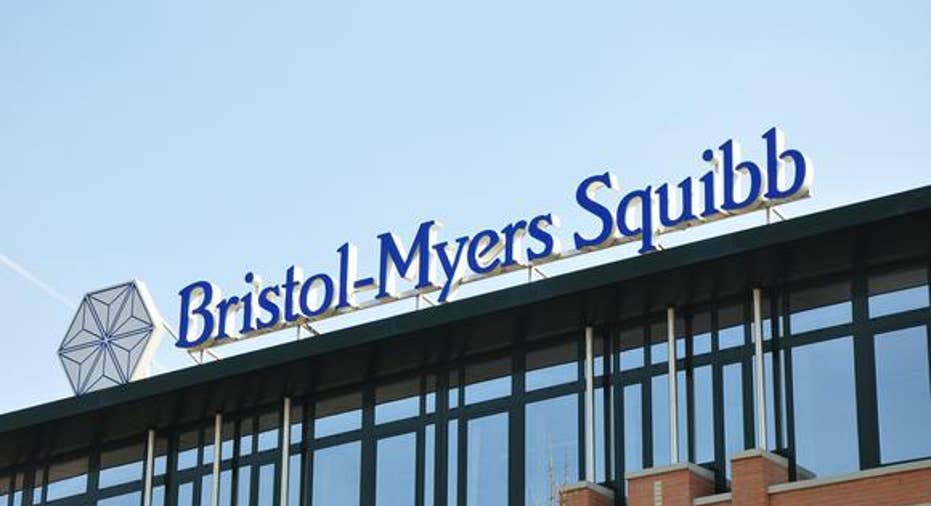 Bristol-Myers Squibb forecast 2016 earnings slightly above Wall Street estimates and said it had halted a large trial of its Opdivo immuno-oncology drug after an independent monitoring committee concluded it prolonged survival compared to standard therapy for head and neck cancer.
While the U.S. drugmaker posted a fourth-quarter net loss on Thursday, results were stronger than expected, due in part to robust sales of Opdivo and its Eliquis pill to prevent blood clots.
The company's shares were up 3.3 percent at $63.75 in trading before the market opened.
Bristol forecast 2016 earnings of $2.30 to $2.40 per share, excluding special items. Analysts on average had expected $2.29, according to Thomson Reuters I/B/E/S.
The full-year outlook would reflect a gain of up to 19.4 percent from 2015 and make Bristol an earnings-growth pacesetter for the industry.
Sales of Eliquis, co-marketed with Pfizer Inc, more than doubled to $602 million in the fourth quarter. The pill was approved in 2012 to prevent blood clots among patients with an irregular heartbeat called atrial fibrillation. Its global sales had risen slowly until the past year, when far more doctors began prescribing it as a safer and more-effective alternative to longstanding oral therapy warfarin.
Bristol's results also benefited from gangbuster sales of Opdivo, a new treatment for melanoma and lung cancer that is also being tested against a range of other cancers. The injectable medicine, which works by taking the brakes off the immune system, generated sales of $475 million.
Bristol said it lost $138 million, or 8 cents per share, in the fourth quarter, compared with a year-earlier profit of $13 million, or 1 cent per share.
Excluding special items, including those from acquisitions of drugmakers Five Prime Therapeutics and Cardioxyl Pharmaceuticals Inc, Bristol earned 38 cents per share. Analysts on average expected 28 cents.
Revenue rose 1 percent to $4.29 billion, topping Wall Street forecasts of $4.15 billion. Sales would have risen 6 percent if not for the stronger dollar, which lowers the value of sales outside the United States.
(Reporting by Ransdell Pierson; Editing by Bernadette Baum and Lisa Von Ahn)