Brexit talks resume amid warnings that time is running out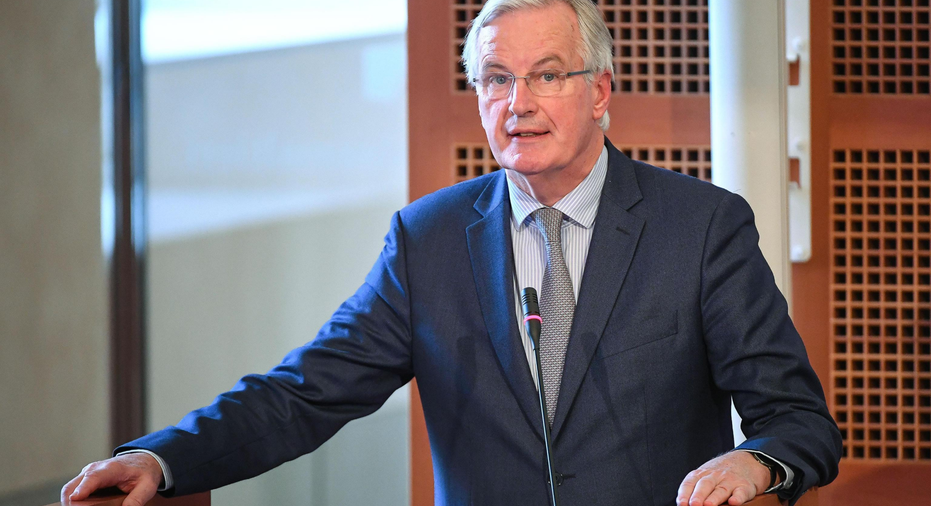 The European Union's chief Brexit negotiator warned Britain again that time is running out to reach an agreement, as officials from the two sides met Thursday for an abbreviated round of divorce talks.
While EU officials watch with concern as crises over Brexit, sexual harassment and other issues rattle the U.K. government, EU negotiator Michel Barnier said "time is pressing."
In a speech in Rome, Barnier said EU leaders wanted to keep up the dynamic of talks "and I'm in the same frame of mind. But the moment of real clarification is coming."
Technical talks were being held on the first day of the two-day round, as the sides look to move forward on the key issues of Britain's financial commitments, the status of Irish borders and the future of citizens hit by Britain's departure from the bloc.
EU leaders are increasingly frustrated with Britain's reluctance to signal how much it is willing to pay to settle its commitments to the 28-nation bloc. The Brexit bill— estimated by the EU at somewhere around 60 billion euros ($70 billion) — is a key sticking point preventing the EU from allowing talks to move on to trade and future relations.
With Britain due to leave the EU in March 2019, the U.K. is eager to start discussing future relations, including a hoped-for free trade deal and a two-year transition period after Brexit.
But the 27 other EU leaders refuse to address that until "sufficient progress" has been made on the divorce terms. They will decide in mid-December whether to move forward.
EU leaders agreed last month to speed up the Brexit talks, but this new round has taken time to organize and is scheduled to last just two days, as opposed to the usual four. Few expect a major breakthrough.
U.K. officials insist progress is being made behind the scenes, saying repeatedly that the two sides are close to a deal on the status of 3 million EU citizens in Britain and 1 million Britons in other EU countries.
Brexit Secretary David Davis — who is due to meet Barnier in Brussels on Friday — said this week that "safeguarding the rights of EU citizens is our top priority in negotiations."
But the European Parliament's Brexit steering group says "there are still major issues that have to be resolved" on citizens' rights.
Britain's position is complicated by the multiple crises facing Prime Minister Theresa May's minority Conservative government. It is deeply divided over what kind of deal it is seeking with the EU, faces strong opposition in Parliament to key Brexit legislation and has been shaken by two Cabinet departures in the past week — one over unauthorized talks with Israeli officials, the other over sexual harassment allegations.
More suspensions or resignations could follow as claims of sexual impropriety in U.K. politics spread in the wake of the Harvey Weinstein revelations.
___
Lawless reported from London.