Brexit Fears Are Slamming Oil Stocks on Monday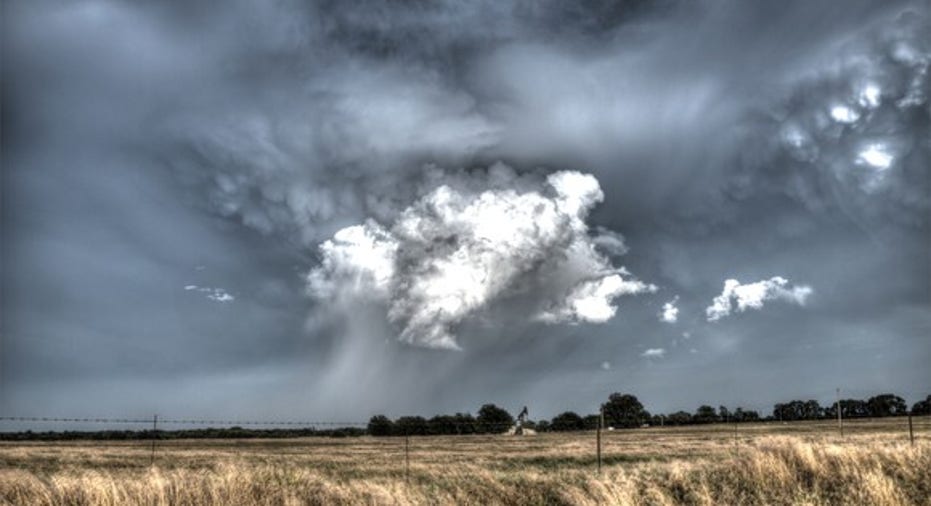 The market sees potential danger ahead for the oil sector. Image source: Getty Images.
What: Global markets continue to sell off in the aftermath of last Friday's Brexit vote. This global unease is weighing on the price of crude, which closed down 2.5% on Monday. Sinking crude prices sent most of the sector into the red, though financially weaker oil producers in particular felt the brunt of the market's unease. Leading the pack wereCalifornia Resources , Whiting Petroleum , SM Energy , Denbury Resources , and EP Energy . All five slumped more than 10% by 2:30 p.m. EDT on Monday.
So what: Britain's decision to exit the EU is roiling the markets, increasing worries of a global economic slowdown. Such a downturn would likely crimp demand for oil, which is what is weighing on the price of crude. After relentless selling the past few days, crude has fallen to its lowest level in seven weeks, closing at $46.33 per barrel.
Slumping crude prices are not what oil producers want to see these days. Whiting Petroleum, for example, would be in a much stronger position if oil stayed above $50 a barrel. At that price, the company projects it can generate just enough cash flow to at least maintain its production in the future. Another concern with crude slumping is that it has the potential to renew the pressure on Whiting Petroleum's balance sheet. While the company has been working to address its debt concerns,recently agreeing to two separate convertible debt exchanges, future exchanges could be off the table if its stock price keeps sinking.
California Resources, SM Energy, Denbury Resources, and EP Energy all have similar financial concerns. While these producers have also made progress in addressing their balance sheet issues, all would be much better off if crude oil would go back above $50 a barrel.
Now what: When the unexpected happens, the market tends to sell first and ask questions later. That appears to be what's going on with financially weaker oil stocks right now, which are selling off because the price of crude is slipping. This volatility is unlikely to abate until the market finds its footing.
The article Brexit Fears Are Slamming Oil Stocks on Monday originally appeared on Fool.com.
Matt DiLallo owns shares of Denbury Resources. The Motley Fool owns shares of Denbury Resources. Try any of our Foolish newsletter services free for 30 days. We Fools may not all hold the same opinions, but we all believe that considering a diverse range of insights makes us better investors. The Motley Fool has a disclosure policy.
Copyright 1995 - 2016 The Motley Fool, LLC. All rights reserved. The Motley Fool has a disclosure policy.