Brexit-backing pub chain drops Jagermeister, French brandy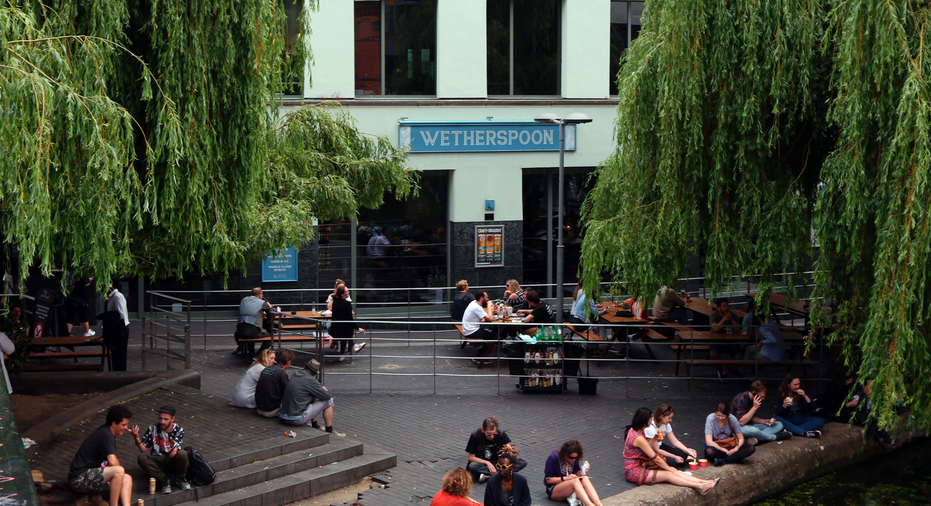 A pub chain founded by a prominent Brexit supporter said Wednesday it will stop selling French brandy and German Jagermeister liqueur and replace them with products from countries that aren't European Union members.
JD Wetherspoon said that starting Sept. 26, its 880 pubs will stock English herbal liqueur Strika instead of Jagermeister. Courvoisier and Hennessy cognac will be replaced with brands from Britain and Australia.
The change means the pub chain will no longer serve Jagerbombs — a student favorite that combines a shot of Jagermeister with an energy drink.
Wetherspoon has already stopped selling French Champagne and German wheat beer.
Founder and chairman Tim Martin said the new products "will be offered at a lower price than those they are replacing."
The pound has lost more than 10 percent of its value against the euro since the U.K. voted in 2016 to leave the EU, making imports more expensive.
There are currently no tariffs on EU goods entering Britain. But that could change if Britain exits the EU customs union when it leaves the bloc.
Martin, an enthusiastic supporter of Brexit, said "all EU products have U.K. or non-EU replacements, often at equal or better quality and price."