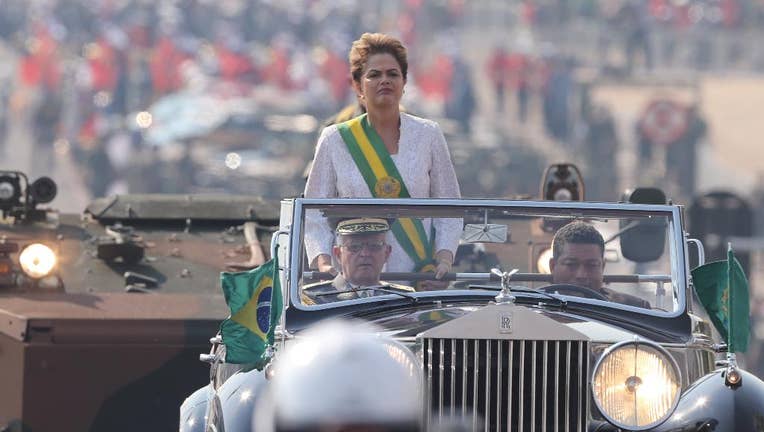 Beleaguered Brazilian President Dilma Rousseff has acknowledged that her government may have made some errors but is pledging it will get past them.
In an address marking Brazil's independence day on Monday, Rousseff admitted that part of the South American giant's current financial woes were due to her government's spending on social programs.
But she also blamed the country's recession on the economic situation abroad, particularly flagging growth in emerging countries.
"It we have made mistakes, and it's possible, we are going to overcome them," Rousseff said.
Rousseff's popularity ratings have sunk to single digits amid the economic slowdown and a snowballing corruption scandal at the state-run oil giant.
Several politicians close to Rousseff have been caught up in the ongoing scandal, but she denies any knowledge of the scheme.