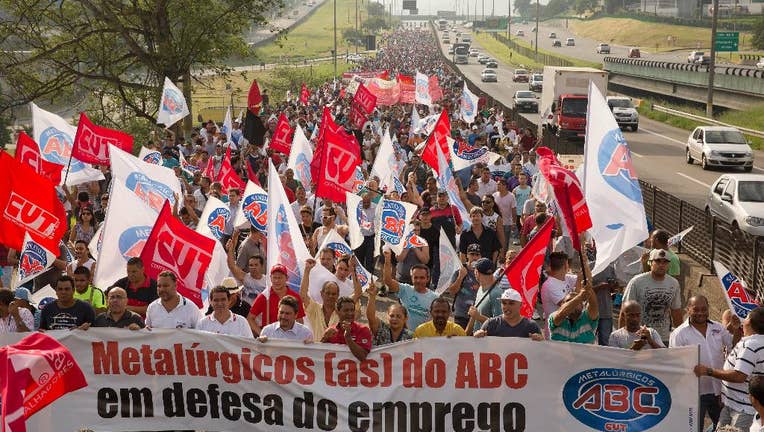 Thousands of autoworkers in Brazil's biggest city have blocked a major highway to protest the firing of 800 Volkswagen workers.
Metalworkers union members from VW, Ford and Mercedes-Benz took to a main artery south of Sao Paulo on Monday, blocking traffic in both directions.
Police say more than 5,000 workers were involved in the peaceful march against last week's firing of the VW workers. The demonstration ended by early afternoon.
Union leaders say they're seeking reversal of the Volkswagen firings. They say they'll also deliver a proposal to the federal government to strengthen unemployment benefits for autoworkers.
VW has said that weaker car sales in Brazil forced it to make the layoffs. Overall, auto sales in Brazil slipped 7 percent in 2014 as compared to the previous year.