Brazil, Argentine presidents promise to lower trade barriers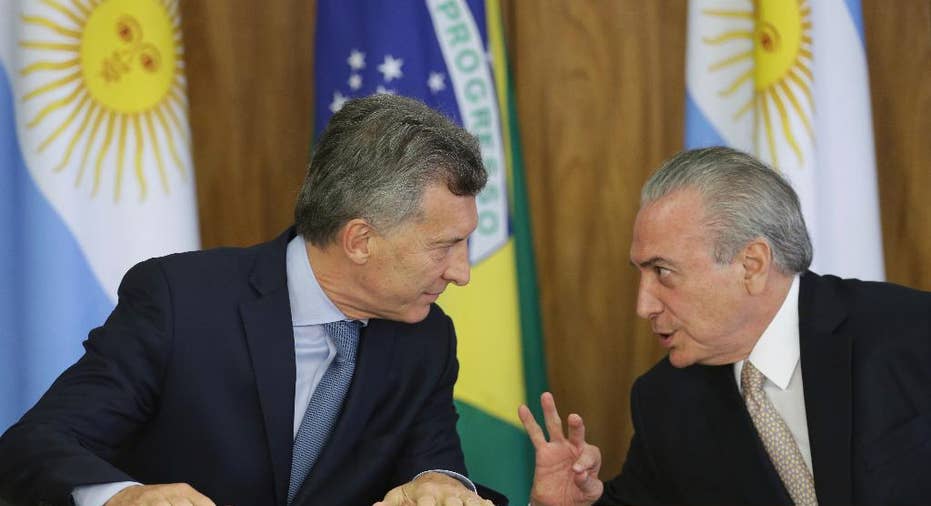 Brazilian President Michel Temer and Argentine President Mauricio Macri are promising to reduce trade barriers between their nations, home to the largest economies in South America.
The two met Tuesday in the Brazilian capital of Brasilia. Without providing details, the leaders said they discussed facilitating trade between their nations, the South American trade bloc known as Mercosur and further integration with other countries such as Mexico.
Macri joked that Brazil and Argentina should only be rivals in sports like soccer.
Both presidents are struggling to jumpstart their struggling economies.