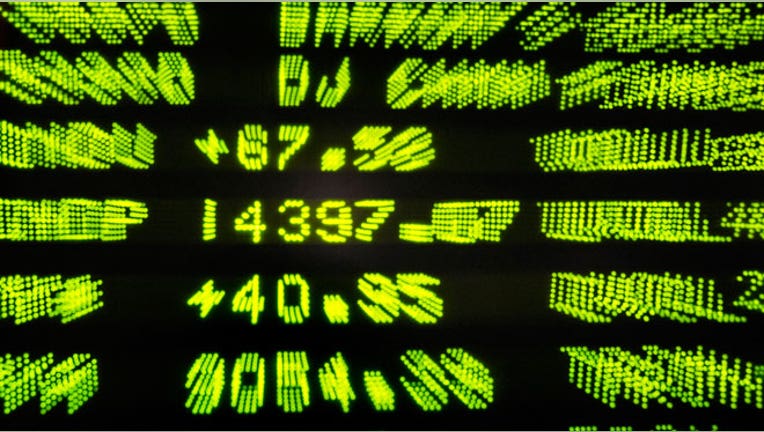 With its stock price hovering at nearly $190, cloud computing company Salesforce.com (NYSE:CRM) recently became the first S&P 500 company to unleash a four-for-one stock split in nearly six years.
As U.S. stock prices reclaim all-time highs, Wall Street should anticipate more stock splits on the horizon as companies strive to prevent prices from rising to levels that may scare retail investors away.
According to S&P Dow Jones Indices, the average stock price in the S&P 500 now stands at $63.34, up from $31.36 at the end of 2008 and even above the pre-crisis level of $51.97 in late 2007.
"If prices continue up (or at least hold their ground), I would expect an increase in splits as some boards continue to keep their stock in an investor-friendly price range," Howard Silverblatt, senior index analyst for S&P Dow Jones Indices, wrote in a note.
Silverblatt notes that there are now 113 S&P 500 stocks towering above $75, up 45% from the end of 2011 and marking the highest level since he started tracking in 1980. The number of sub-$10 stocks has declined to 12 from 23 at the end of 2011.
Boards enact a stock split by dividing existing shares into multiple shares, often by a ratio of two-for-one. By increasing the number of outstanding shares, the per-share price goes down to a more palatable level that can increase investor interest, while the overall market value remains constant.
For example, Salesforce.com said last week that each shareholder of record as of April 3 will receive three additional shares for every share they own.
By conducting a four-for-one split, Salesforce.com's stock price would shrink to an easier-to-swallow $43.40 from its closing price of $172.59 on Tuesday, but its market cap of $25.3 billion wouldn't budge.
"In good times as your stock price accelerates, it gets to the point where it is out of the price range of your average retail investor and it therefore impedes capital allocation," said Anthony Michael Sabino, a professor at St. John's University.
Before the bursting of the dotcom bubble, software behemoth Microsoft (NASDAQ:MSFT) frequently enacted stock splits to prevent its price from slipping into the triple-digit range.
"There's really no downside to it economically or legally. That's why it's often embraced by boards and shareholders," said Sabino.
The Salesforce.com move followed a two-for-one stock split announced by consumer-products giant Colgate-Palmolive (NYSE:CL) earlier this month and a similar transaction by Nike (NYSE:NKE) late last year, the footwear and apparel company's sixth in its history.
"It's a sign that the market is coming back," said Sabino, noting that the Dow Industrials continue to hit all-time highs. "Once the precedent is set, momentum builds. The market, with its herd mentality, starts to follow suit."
Some of the companies in the S&P 500 with the largest stock prices include MasterCard (NYSE:MA), Amazon.com (NASDAQ:AMZN) and IBM (NYSE:IBM).
Internet giant Google (NASDAQ:GOOG) and its $800 stock price had a complex stock-split plan halted by a shareholder lawsuit last year over concerns it would hand too much company to co-founders Larry Page and Sergey Brin.
It's interesting to note that back in 1980, according to Dow Jones, the average S&P 500 stock price stood at $37.40, 75% lower than today's average
So then why haven't more companies jumped on the stock-split bandwagon? Look no further than inflation.
"If we're paying over $4 a gallon for gas, then $60 for a share in a company does not seem all that big. It affects the benchmarks," said Sabino. "The plateaus have been increased, reflective of the economy and cost of living."