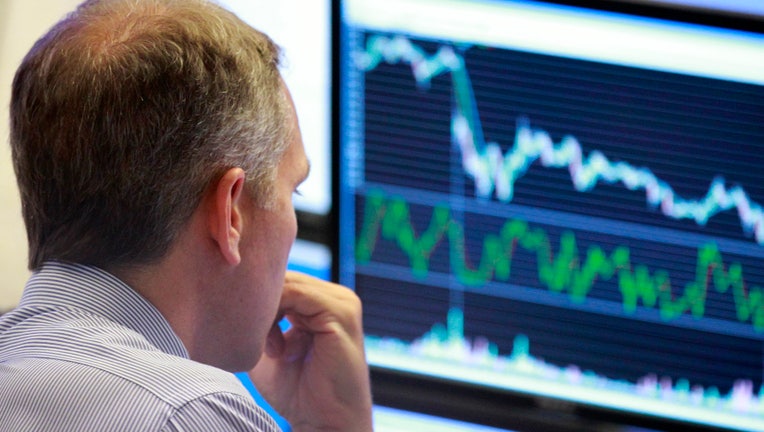 Just as key areas of the U.S. economy are showing legitimate signs of life, earnings -- the real driver of the stock market -- are set to shrink for the first time in 11 quarters.
As Alcoa (NYSE:AA) demonstrated when it kicked earnings season off Monday evening with a loss, corporate profit growth has been stunted in recent months by inflation and an inability to cut costs any further than they already have been.
According to Standard & Poor's, fourth-quarter operating earnings for S&P 500 companies are expected to have contracted 3.88% from the third quarter to $24.31 per share. That would mark the first quarter-over-quarter decline since the fourth quarter of 2008 when CEOs were grappling with the deepest financial crisis since the Great Depression.
However, it's not like profits are expected to fall off a cliff. The prior two quarters, which came in at $25.29 and $24.86 per share, respectively, were all-time record highs. That means fourth-quarter profits are expected to be the third-highest on record.
"Yes, we definitely have a down tick. There's no doubt about it, but these numbers are really good. Cash flow is great, physical cash on the books is at an all-time record," said Howard Silverblatt, senior index analyst at S&P Indices.
Signs of Life
After Alcoa reported a quarterly loss due to slumping aluminum prices, a slew of blue-chip companies are scheduled to follow the aluminum maker onto the earnings stage, including JPMorgan Chase (NYSE:JPM) on Friday and Citigroup (NYSE:C), Goldman Sachs (NYSE:GS) and eBay (NASDAQ:EBAY) next week.
The irony is that the contraction in earnings is coming just as new data suggest the U.S. economy is healthier than investors may have realized.
Last week the Labor Department said the U.S. added 200,000 jobs in December -- 45,000 more than economists had projected -- and the unemployment rate shrank to the lowest level since February 2009. Also, the four-week moving average of initial jobless claims, which are seen as a leading indicator of the job market, slipped to the lowest level since June 2008.
"Even though inflation is easy and under control, the bottom line is things are costing more and it's eating into these extremely high margins."
At the same time, the Institute for Supply Management's December manufacturing reading climbed to six-month highs and U.S. consumer confidence rebounded.
Even the depressed housing market is giving investors a reason for optimism: November pending home sales unexpectedly jumped 7.3% in November amid a surge in contract signings in the West.
Inflation Weighs on Bottom Line
Despite these hopeful signs, this earnings season is not expected to excite shareholders. Analysts across the board have been lowering their estimates over the past several months to more reasonable levels.
"People are adjusting that fourth quarter to mark to market. There were some very aggressive numbers," said Stuart Freeman, chief equity strategist at Wells Fargo Advisors.
S&P estimates fourth quarter operating earnings rose 10.85% year-over-year, down from the high-teen growth rates seen throughout 2011. Earnings surged by as much as 92% year-over-year in 2010 as corporate America bounced back from the ugly quarters of the Great Recession.
Silverblatt points to companies' inability to pass down rising costs on cash-strapped consumers.
For example, crude oil, which is used for transportation as well as manufacturing products like plastic and rubber, has surged 34% since tumbling to as low as $75.67 in early October. Copper prices have rallied almost 13% since late October. Last month, the Labor Department said producer prices rose 0.3% in November.
"Even though inflation is easy and under control, the bottom line is things are costing more and it's eating into these extremely high margins," said Silverblatt.
Hit by the higher costs, operating margins are forecasted to shrink to 8.9% in the fourth quarter, down from the third quarter's 9.51% -- which was the second highest on record. (The historical average is just 7.16%).
At the same time, companies are deploying more cash towards hiring new workers, a stark contrast with many of the prior quarters where earnings growth was driven by slashing costs.
"A lot of the revenue growth went straight to the bottom line for the past two years. You get to a certain point where if you continue to grow, employment does need to start picking up," said Freeman.
Sales are projected to have increased 1.92% in the fourth quarter, up from the third quarter's 1.02% growth, but down from the second quarter's very healthy jump of 4.95%.
Guidance Matters
Rather than dwell on the earning shrinkage, Silverblatt said investors should be paying close attention to what CEOs are saying about the coming quarters. Analysts are projecting 2012 EPS at S&P 500 companies will hit $107 or $108, but there are signs that may be overly optimistic.
"Nobody is trusting the forward numbers yet," said Silverblatt. "The guidance this quarter is going to be more important than the actual headlines."
Silverblatt said part of the reason for the doubt is the great macroeconomic uncertainty over the next 12 months, highlighted by the European sovereign debt crisis, the 2012 presidential election, the Supreme Court decision on health care and the Bush tax cut debate.
"They're not going to build 110 widgets unless they know they can sell 110 widgets. Until the forward horizon clears up with some certainty -- good, bad or indifferent -- they can't sell, they can't build and they can't grow," said Silverblatt.
That uncertainty helps explain the stock market's lack of growth in 2011: the S&P 500 ended the year virtually flat at 1257.60, down a mere 0.04 point from 2010. While investors may have been upset with that performance, Freeman sees cause for hope.
"We've gone through about a year and a half of flatness and volatility. If you look at the last four or five cycles, that's not unusual," said Freeman. "It's very typical to have flatness in the market before the next leg of the typical bull market takes place."