BP to Book $1.7 Bln Charge for Deepwater Horizon Claims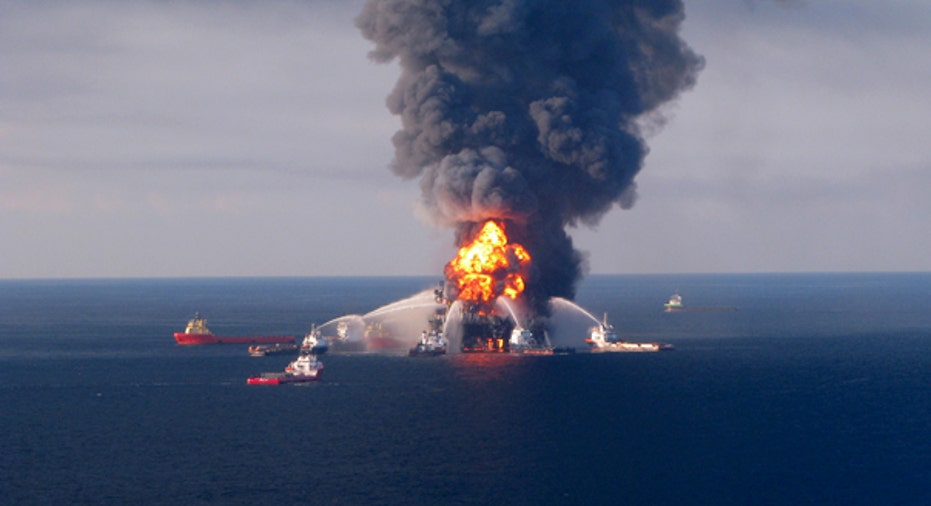 BP's fourth-quarter profits are under threat from multibillion-dollar charges related to the company's fatal blowout in the Gulf of Mexico eight years ago and changes to the U.S. corporate tax rate.
The company said Tuesday it expects to book a $1.7 billion posttax charge in its fourth-quarter earnings for claims associated with the 2010 disaster.
Earlier in January, it announced a likely $1.5 billion accounting charge related to the U.S. tax overhaul.
The company was expected to report fourth quarter net income of $2.1 billion according to a consensus of analyst estimates compiled by S&P Global Market Intelligence. The number would be the company's strongest quarterly profit since 2015, but now faces a drag.
The latest charge shows how the explosion of the Deepwater Horizon oil rig in April 2010 continues to weigh. The disaster killed 11 people and sent crude spewing into the Gulf. The new charge will cover remaining business and economic loss claims and other claims associated with a court-supervised settlement program.
The company said the settlement program, established as part of the class action related to the spill, is approaching its closure.
Cash payments in 2018 related to the Deepwater Horizon case will be around $3 billion, the company said, compared with its third-quarter estimate of more than $2 billion.
The charge is fully manageable within BP's existing financial framework, the company said.
Write to Sarah Kent at sarah.kent@wsj.com