BP Quiet on Gulf Drilling Rumors, Announces ARCO Sale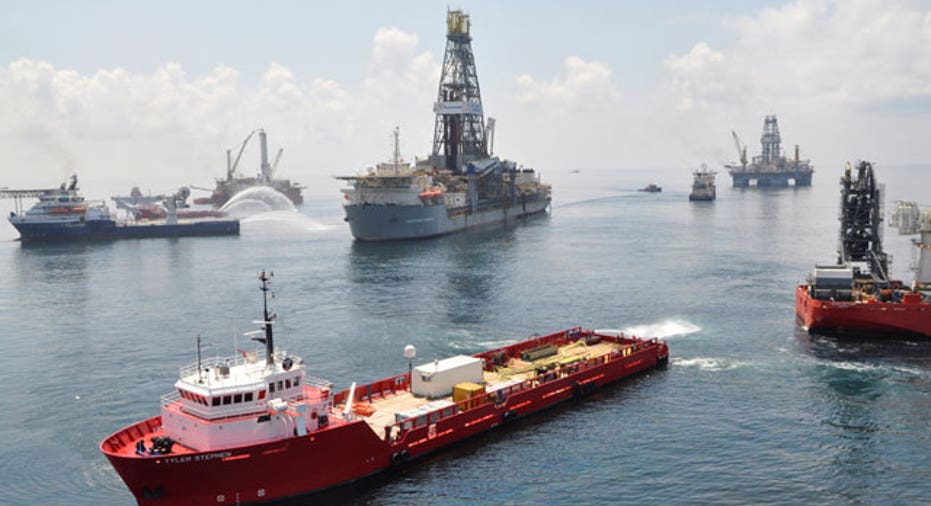 BP (NYSE:BP) agreed on Monday to sell its ARCO Aluminum unit to a consortium of Japanese companies for $680 million in cash, though the oil giant failed to publicly comment over speculation that it might soon resume drilling in the Gulf of Mexico.
The British oil company said it agreed to sell its wholly-owned ARCO Aluminum subsidiary, which supplies rolled aluminum sheets used primarily in the production of soda and beer cans, to Sumitomo Light Metal Industries, Furukawa Sky Aluminum Corp. and Sumitomo Corp., with stakes of 40%, 35% and 20%, respectively.
Itochu Corp. and Itochu Metals Corp. will hold much smaller stakes.
"Although a strong business, ARCO Aluminum is clearly a non-strategic asset for BP," said Bob Dudley, BP chief executive.
The deal, subject to regulatory approvals, is slated to close in the third-quarter.
BP said it remains on track to meet its target of achieving up to $30 billion of divestments by the end of 2011. The company, which has so far raised $24 billion with the latest deal, has had to rapidly raise funds since its disaster last year that killed 11 workers and sent millions of gallons of oil spewing into the Gulf of Mexico.
The British energy company has yet to comment over a recent report by the Wall Street Journal that it is seeking permission to drill 10 development wells in the Gulf that had been under way when the moratorium on deepwater drilling was imposed last year in the aftermath of the Deepwater Horizon explosion.
BP is apparently waiting for a final sign-off by the U.S. authorities with hopes in can restart drilling by this summer, according to the report, which cites a person familiar with the matter. As a condition of its permit, BP will agree to give government regulators 24-hour access to its drilling operations.
The Bureau of Ocean Energy, Management, Regulation and Enforcement, which issues permits for drilling, said it has not issued any permits to BP.