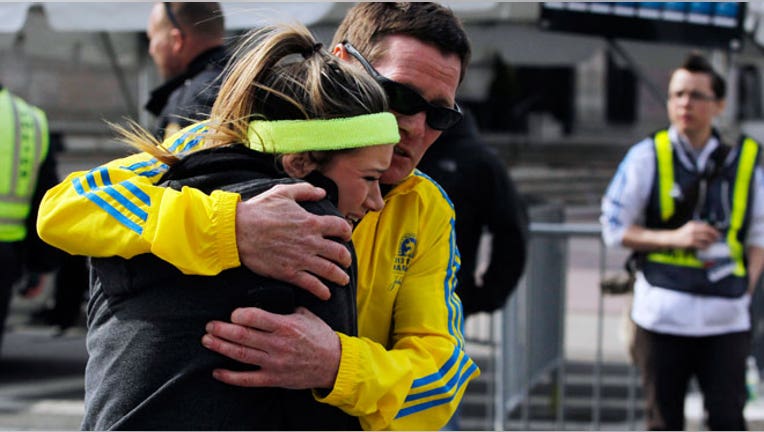 The explosions that threw the Boston Marathon into chaos on Monday are likely to reinforce a sense of dread and fear that has recently washed over Wall Street.
It's still too early to determine the extent of the impact on the stock market, but it's clear from market behavior late Monday that investor psychology has already been impacted by the attack on Boston, which has killed at least two people.
The selling continued through the 4 p.m. ET close of trading as more news trickled out of Boston. As of 5 p.m. ET, S&P 500 futures were trading at 1542, compared with 1547 when Wall Street closed.
"The risk-off trade was put on already and we're going to start seeing more of it now," said Jonathan Corpina, senior managing partner at Meridian Equity Partners.
To be sure, the early focus is on the tragic loss of life in Boston, which had been in the midst of celebrating its 117th Boston Marathon.
Authorities are still racing to determine the source of the bombing, but a law-enforcement source told FOX News the FBI is officially treating the event as a terrorism investigation.
According to the New York Post, authorities have identified a Saudi national as a suspect in the bombing, supporting the possibility the bombing was a terrorist attack.
While stocks had already been under heavy pressure from weak economic data in China and a meltdown in the price of gold, the events in Boston caused investors to continue selling stocks, buy up the VIX "fear gauge" and stash cash in safe-haven Treasuries.
"Before it hit [the media] there was chatter about a bomb going off in Boston. That's when you can see the market turn around. Once that was confirmed, that downturn gained a lot of momentum," said Corpina.
By the time the markets closed, the Dow Industrials suffered a 266-point plunge, their worst selloff since the day after the 2012 election. The VIX skyrocketed 36%, its biggest one-day surge since August 2011, and ended at levels unseen since late February.
"Our hearts and prayers go out to the victims and their families," said Jim Rickards, a partner at New York-based hedge fund JAC Capital Advisors.
The bombing in Boston further "damages psychology," he said. "If you look at Bitcoin, gold and stocks,    it's almost like there's nowhere to turn."
"Until the passage of time as well as the reports from police calm nerves, then people are definitely going to be on edge," said Sam Stovall, chief investment strategist at McGraw-Hill's (NYSE:MHP) S&P Capital IQ. "For people who were of the mindset that this market is pricey or it's gone too far and is in need of a rest, these could be the triggers that cause that rest."
The S&P 500 hit a fresh all-time high as recently as last week, which saw the broad index surge 2.29%, leaving it up 11.41% on the year.
But could a near-term pullback give investors a chance to enter at more favorable valuations?
"Our belief is still that the economy is on an upward trajectory," said Stovall. This is "probably the beginning of that correction people were looking for. We believe it's worth buying into this rather than following suit and selling out," he said.