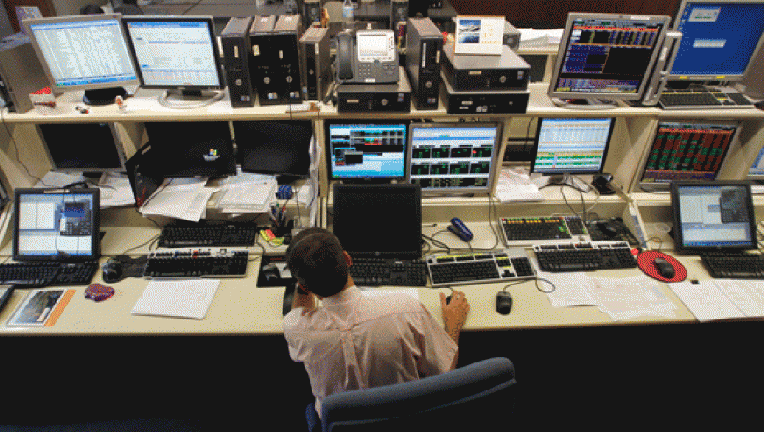 Investors are spooked. Daily swings in U.S. stocks have become the norm this year and global bear markets, including Germany's DAX, which as of Monday is down 21%, have shifted investors into buying mode for U.S. bonds. The yield on the 10-Year U.S. Treasury has slipped to 1.75%, the lowest level since February 2015 based on data provided to FOXBusiness.com by our partners at the WSJ Market Data Group. Bond prices, which trade inversely to yields, are rising as investors seek the safety of U.S. government debt.
"When people are going out and buying ten-year bonds at 1.75%...they're saying I don't even care if you give me any return, I just want to make sure my principal is safe." observed Steve Moore of the Heritage Foundation during an appearance on FOX Business Network's Varney & Co.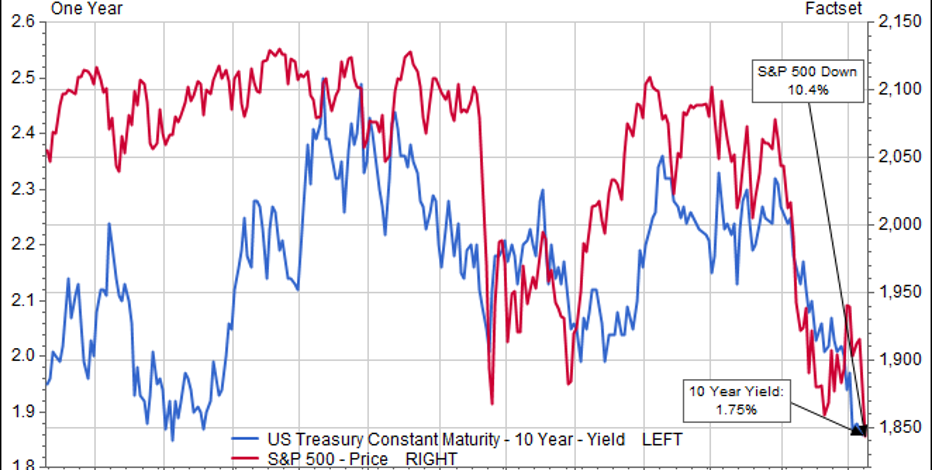 Monday's flight to safety comes as the major U.S. stock indices tumbled across the board ending the session down 1%. The Dow Jones Industrial average, at one point down 300+ point intra-day, closed 177.92 points lower. 9 of the S&P 500's 10 sectors were lost ground with energy stocks ending fractionally higher.
Investor Concerns Mounting.....
The selling in equities extended from last week after U.S. employers added 151,000 workers in January – less than expected. Although the national unemployment rate declined to 4.9% there are growing concerns the U.S. economy is flirting with a potential recession. In a note to clients, the team at Goldman Sachs notes (NYSE:GS), "Investors continue to focus on the prospects for a U.S. recession." The firm cites a barrage of disappointing economic data released in recent weeks, including consumer spending, which was unchanged in December. There are also worries about "downside risk to the U.S. from China, the dollar, and commodity prices," as noted by the firm.
| Ticker | Security | Last | Change | %Chg |
| --- | --- | --- | --- | --- |
| SPY | SPDR S&P 500 ETF | 261.36 | +1.01 | +0.39% |
| DIA | SPDR DOW JONES INDUS AVG ETF TR SER'1' UNITS OF BEN INT NPV | 242.42 | +1.78 | +0.74% |
| QQQ | INVESCO QQQ NASDAQ 100 | 162.55 | +0.17 | +0.10% |
| GLD | SPDR GOLD SHARES TRUST - EUR ACC | 122.21 | +0.33 | +0.27% |
On Wednesday, Federal Reserve Chair Janet Yellen will head to Capitol Hill for her semi-annual congressional testimony on the state of the U.S. economy. Investors will hone in on any language suggesting that policy makers are reconsidering an expected rate hike at their March meeting.