'Bomb Cyclone' biz winners and losers
Some industries are bracing for the potential impact of a powerful "cyclone bomb" winter storm that is projected to cause record-setting cold and dangerous road conditions along the East Coast this weekend.
The storm is expected to impact residents from Florida to Maine with freezing temperatures, freezing rain, snowfall and high winds. The National Weather Service warned the storm could cause "dangerous travel, scattered power outages, tidal flooding and very cold wind chills," with temperatures 20 to 40 degrees below normal in affected areas, according to the Washington Post.
The storm's impact on the overall economy is currently "fairly minimal," Wells Fargo Securities senior economist Mark Vitner told FOX Business on Wednesday. However, the wintry weather could hurt specific businesses – and provide a boost to others.
FOX Business breaks down how the storm could impact some sectors below.
Winners...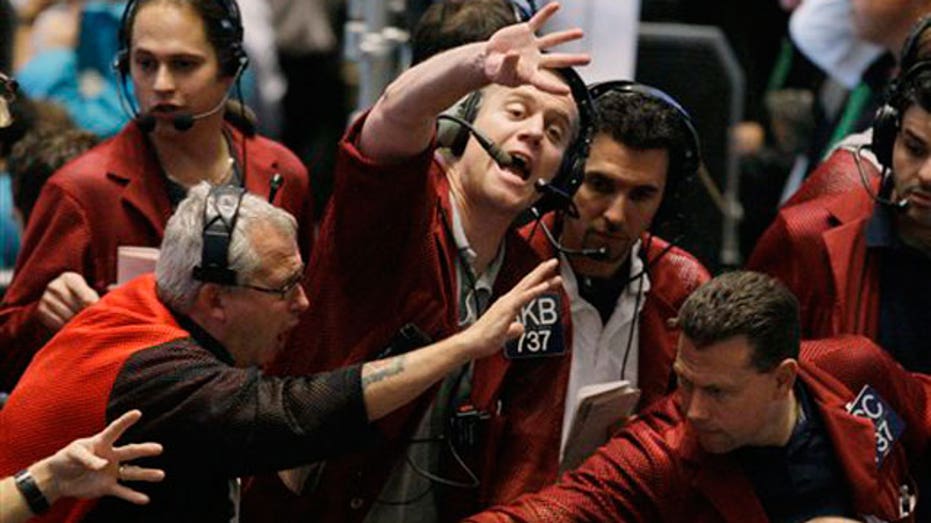 Commodities traders
Commodities traders saw a boom in business when temperatures plummeted in late 2013 and early 2014, and an extended cold snap this year could produce similar results. Electricity prices and natural gas demand are surging amid the recent record-setting cold as Americans try to stay warm.
Ticker
Security
Last
Change
Change %
UNG
UNITED STATES NATURAL GAS FUND LP UNIT (POST REV SPLIT)
6.42
+0.03
+0.47%
USO
UNITED STATES OIL FUND L.P.
63.73
+0.25
+0.39%
Citigroup (NYSE:C), Goldman Sachs (NYSE:GS), Morgan Stanley (NYSE:MS) and Macquarie Bank all saw strong returns in the first quarter of 2014, Reuters reported at the time.
Winter wear companies
The prospect of record-setting cold appears to have given Canada Goose a boost this month. Shares of the Canadian winter coat manufacturer, which is known for its fashionable $1,000 jackets, reached their highest level since the company filed its IPO last March.
Ticker
Security
Last
Change
Change %
GOOS
CANADA GOOSE HLDGS
16.63
+0.08
+0.50%
Overall, Canada Goose shares are up more than 50% since Nov. 1. Barron's reported on Wednesday that customers were lining up outside Canada Goose's New York City store.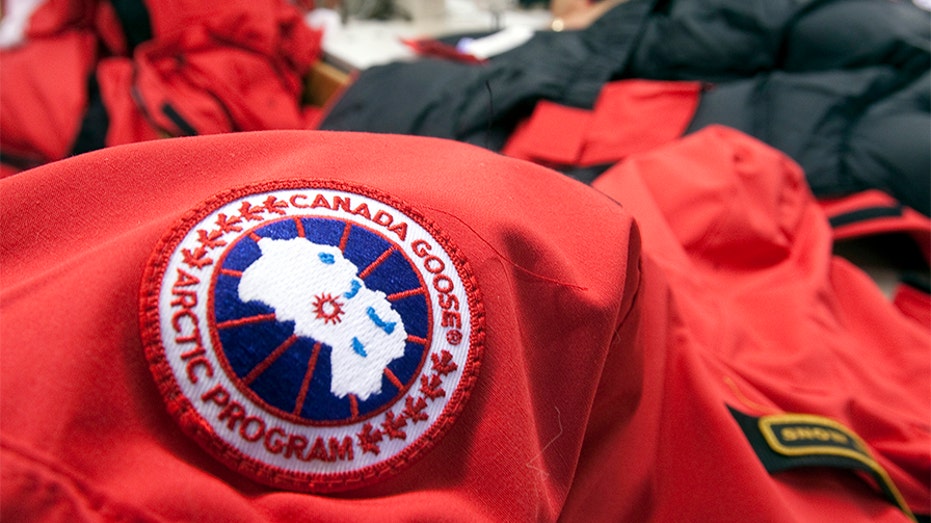 Snow removal related companies
With a blizzard comes snow to remove and for that job consumers can call in Douglas Dynamics (NYSE:PLOW) which makes snow plows and salt spreaders and Alamo Group (NYSE:ALG) maker of commerical snow equipment. For those looking to shovel and salt the old fashioned way, Home (NYSE:HD) and Lowe's (NYSE:LOW) can help. Both retailers might see an uptick in east coast sales.
Ticker
Security
Last
Change
Change %
PLOW
DOUGLAS DYNAMICS INC
30.49
-0.18
-0.59%
ALG
ALAMO GROUP INC.
183.58
+0.10
+0.05%
HD
THE HOME DEPOT INC.
299.00
-2.14
-0.71%
LOW
LOWE'S COS. INC.
210.43
-0.05
-0.02%
Losers...
Airlines
Airline carriers have already canceled hundreds of flights to and from the East Coast as the winter storm approaches, and service could be further impacted based on the storm's severity. A prolonged delay in normal flight service could hurt business for regional powers like JetBlue and Delta.
Ticker
Security
Last
Change
Change %
DAL
DELTA AIR LINES INC.
39.64
+0.53
+1.36%
JBLU
JETBLUE AIRWAYS CORP.
7.42
0.00
0.00%
UAL
UNITED AIRLINES HOLDINGS INC.
49.87
+0.48
+0.97%
AAL
AMERICAN AIRLINES GROUP INC.
15.30
+0.14
+0.92%
LUV
SOUTHWEST AIRLINES CO.
30.77
+0.18
+0.59%
JetBlue, Southwest Airlines, Delta Air Lines and American Airlines are waiving change fees for customers whose flights are impacted by the weather. Delta customers can change their flights to depart as late as Jan. 8 without additional fee, though fares could change in that timeframe.
Theme Parks
Florida typically enjoys a temperate climate during the winter months, but the approaching cyclone bomb is already impacting some of the state's tourist attractions.
Ticker
Security
Last
Change
Change %
DIS
THE WALT DISNEY CO.
92.42
-0.10
-0.11%
SEAS
SEAWORLD ENTERTAINMENT INC
57.57
-0.41
-0.71%
Disney World, Universal Studios and SeaWorld each opted this week to shutter their water parks due to the approaching wintry weather, Fox News reported. The parks are expected to remain closed through at least Thursday of this week, with parts of southeast Georgia and northeast Florida under a winter storm watch.