Bolstered by Service-Sector Data, Dow Snaps 4-Day Losing Streak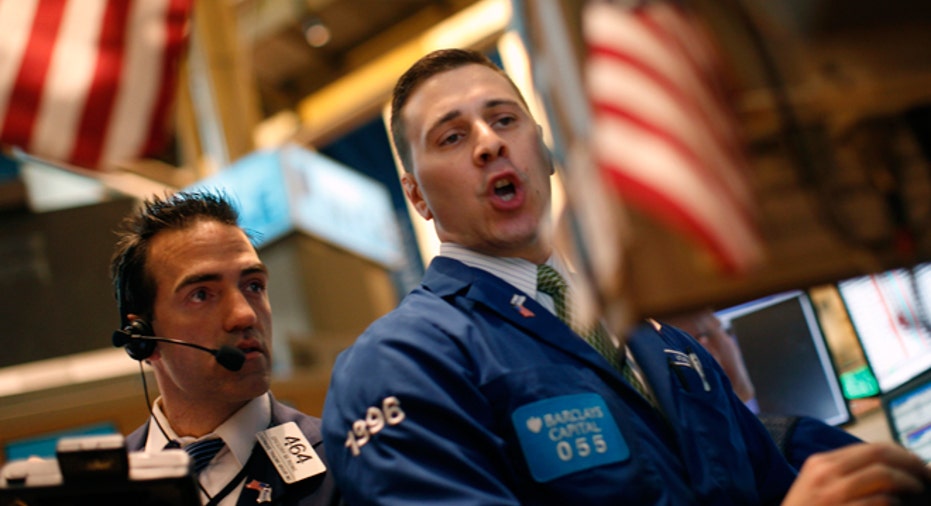 FOX Business: The Power to Prosper
The Dow ended the day modestly higher on the back of a report showing the service sector expanded more quickly than expected last month, coming as a rare bright spot amid a sea of gloomy economic data.
Today's Markets
The Dow Jones Industrial Average gained 26.5 points, or 0.22%, to 12128, the S&P 500 climbed 7.3 points, or 0.57%, to 1286 and the Nasdaq Composite rose 18.1 points, or 0.66%, to 2778.
The Institute for Supply Management's gauge of service-sector activity rose to 53.7 in May from 53.5 in April. Economists were expecting a reading of 53.5. Readings above 50 indicate expansion while those below 50 point to contraction. This strong reading comes on the heels of a weak factory orders report released earlier in the week and bleak jobs data revealed last week.
"While the soft employment report will be front and center of FOMC members' thoughts ahead of the June meeting, the tone of the ISM surveys in May ... should blur the debate on whether further policy easing is currently necessary," Peter Newland, an economist at Barclays Capital, wrote in a note to clients.
Indeed, the Federal Reserve has repeatedly said it sees the economy growing at a moderate pace despite the recent headwinds.
The Group of 7 industrial nations held a conference call on Tuesday about the increasingly gloomy state of many of the world's biggest economies. Growth in the U.S. and China appears to be slowing down, while Europe's economy is under heavy pressure from the debt crisis there.
The group of finance ministers and central bank officials "reviewed developments in the global economy and financial markets and the policy response under consideration, including the progress towards financial and fiscal union in Europe," the U.S. Treasury Department said in a statement.
Instead of calling for any particular action, they agreed to monitor developments ahead of the G20 meeting in Los Cabos.
Elsewhere, commodities markets were mostly higher. The benchmark crude oil contract traded in New York gained 31 cents, or 0.37%, to $84.29 a barrel. Wholesale New York Harbor gasoline climbed 0.52% to $2.68 a gallon.
In metals, gold rose $3.00, or 0.52%, to $1,617 a troy ounce.
U.S. Treasury yields pushed higher. The 10-year yield gained 0.034-percentage point to 1.561%.
Foreign Markets
The Euro Stoxx 50 gained 0.4% to 2087 and the German DAX dipped 0.15% to 5969. The London Stock Exchange was closed for a holiday.
In Asia, the Japanese Nikkei 225 rallied 1% to 8382 and the Chinese Hang Seng climbed 0.4% to 18259.