BOJ Keeps Policy Steady, Sounds More Upbeat on Economy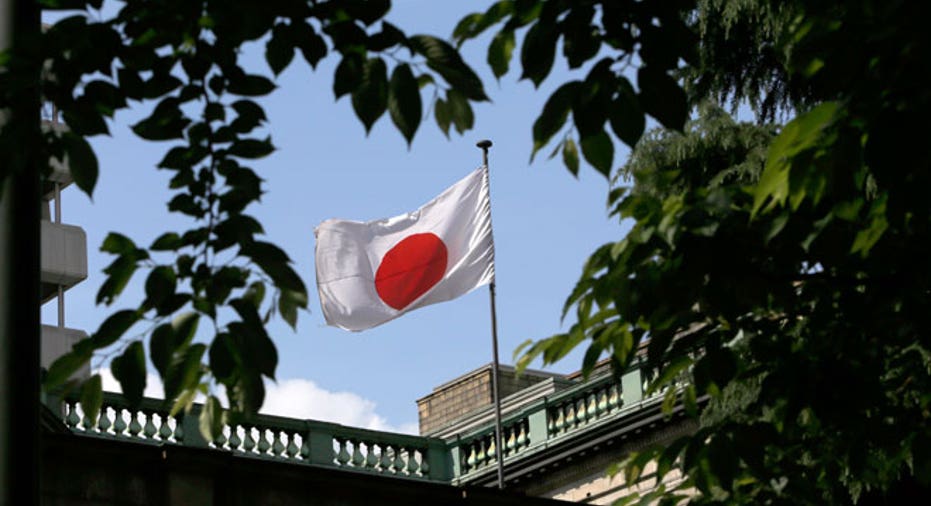 The Bank of Japan kept monetary policy unchanged on Thursday and offered a more upbeat view of the economy than last month, signaling its confidence that a pick-up in overseas demand will help sustain an export-driven recovery.
But the central bank slightly cut its inflation forecast for this fiscal year in a quarterly review of its projections, suggesting that it will maintain its massive monetary stimulus for the time being to achieve its ambitious 2 percent target.
At a post-meeting news conference due 0630 GMT, BOJ Governor Haruhiko Kuroda is likely to remind markets the Japanese central bank is nowhere near an exit from its massive stimulus, analysts say.
"Japan's economy has been turning toward a moderate expansion," the BOJ said a quarterly review of its long-term economic and price projections.
That was a more upbeat assessment than last month and in the previous quarterly report in January, which said the economy was "improving moderately as a trend."
In a widely expected move, the BOJ maintained the 0.1 percent interest it charges on a portion of excess reserves that financial institutions park at the central bank.
At the two-day policy meeting that ended on Thursday, it also kept its yield target for 10-year Japanese government bonds around zero percent.
In the quarterly review, the BOJ cut its core consumer inflation forecast for the year ending in March 2018 to 1.4 percent from 1.5 percent.
It projects inflation to accelerate to 1.7 percent the following year and hit 1.9 percent in fiscal 2019.
The BOJ maintained its projection that inflation will reach 2 percent around fiscal 2018.
Japan's economy has shown signs of life, as exports rose the most in over two years in March and manufacturers' confidence hit the highest since the global financial crisis a decade ago.
But core consumer prices for February rose just 0.2 percent from a year earlier, as weak private consumption has discouraged companies from raising prices.
While a pioneer in deploying unorthodox stimulus, the BOJ is likely to lag behind its peers in withdrawing monetary support.
The U.S. Federal Reserve is already embarking on interest rate hikes, while the European Central Bank may send a small signal in June towards reducing stimulus.
Most analysts polled by Reuters expect the BOJ's next move to be a tightening of monetary policy, though many do not expect it to happen until next year at the earliest.
After more than three years of huge asset purchases failed to accelerate inflation, the BOJ revamped its policy framework last September to one aimed at capping long-term interest rates.
(Additional reporting by Stanley White, Tetsushi Kajimoto and Minami Funakoshi; Editing by Sam Holmes)